Luxshare iPhone factory purchase is bad news for Foxconn, Pegatron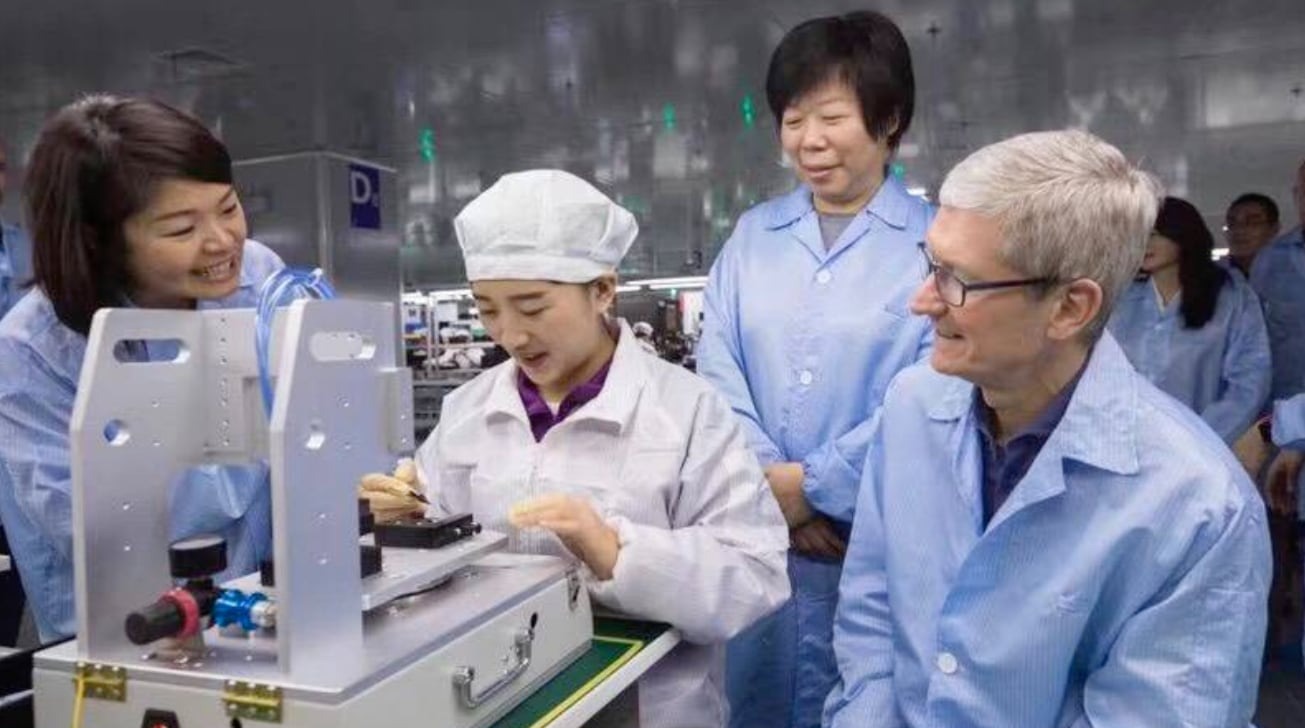 AppleInsider is supported by its audience and may earn commission as an Amazon Associate and affiliate partner on qualifying purchases. These affiliate partnerships do not influence our editorial content.
The sale of an iPhone factory owned by Wistron to Luxshare may be a long-term problem for rival Apple supply chain partners Hon Hai and Pegatron, JP Morgan reckons, with the purchase likely to help Wistron increase its involvement in iPhone production further.
On Friday, the board of directors for Wistron agreed to the sale of its iPhone factory in Kunshan, China, and two Chinese subsidiaries, in a deal estimated to cost in the region of $472 million. The purchase, which is anticipated to complete by the end of 2020 pending regulatory approval, is viewed by JP Morgan as a "mild negative" for Hon Hai and Pegatron in the long term.
Luxshare is already a member of Apple's supply chain, assembling AirPods and the Apple Watch, but hasn't had many dealings with iPhones. With the acquisitions of the subsidiaries, and in turn gaining control of the Kushan plant, this provides Luxshare with the opportunity to move deeper into the supply chain, specifically targeting iPhone production.
Deeming the purchase as "not a surprise to the market," the JP Morgan report seen by AppleInsider claims market speculation on the acquisition has circulated for the last two months. In May, there were reports Apple was encouraging Luxshare to make the investment, a deal that would reduce Apple's reliance on Hon Hai subsidiary Foxconn for iPhone assembly.
Luxshare is tipped to ramp up its iPhone assembly business in the first quarter of 2021, with analysts suggesting it is likely to have "limited market shares in new models" but with a greater focus on legacy models. In the short term, it is thought iPhone allocations and pricing will be largely unchanged, but moving to the medium and long-term effects, Luxshare's entry "could incur some market share loss for Pegatron/Hon Hai."
On where Luxshare could move in the future, JP Morgan proposes iPhone casings would be the best course of action, giving the company higher margins. It is estimated the margins for casing production is in the region of 25% or more, while device assembly provides margins at lower than 5%.
For Hon Hai, this would be more trouble as it could cause Foxconn and Luxshare to go into a pricing competition, which would ultimately benefit Apple.
Despite the sale of a key factory, Wistron is still thought to be concentrating on iPhone production, with a greater focus on the iPhone SE and the market in India.