Graphical assets in iOS 14 beta seemingly confirm 5.4-inch 'iPhone 12'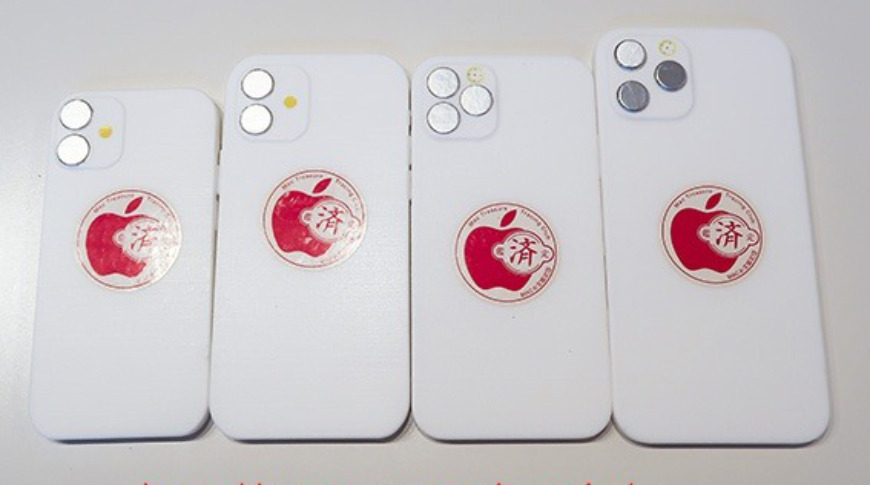 Newly discovered graphical assets in Apple's latest iOS 14 beta suggest the company is preparing a new iPhone format with a 5.4-inch display.
User interface elements in the third iOS 14 beta released today support rumors that Apple is preparing to debut an "iPhone 12" model in 2020 with a 5.4-inch screen, reports 9to5Mac.
Analysis of the Display Zoom accessibility feature, which dynamically enlarges certain display elements for visually impaired users, shows apparent compatibility with a 5.4-inch display. Currently, Apple's iPhone 11 comes in at 6.1 inches on the diagonal, while the flagship iPhone 11 Pro is offered in 5.8- and 6.1-inch variants.
The newly updated Display Zoom assets are capable of displaying a full, workable UI at a resolution of 960-by-2,079 pixels in what appears to be Xcode's iOS Simulator on Mac. That resolution shares an aspect ratio with iPhone X, which was sold in one display configuration that boasted a resolution of 1,125-by-2,436 pixels.
According to the report, the additional support serves as evidence of a rumored 5.4-inch iPhone model expected for delivery this fall.
A series of reports and leaks published over the past few months have detailed Apple's anticipated "iPhone 12" lineup, which is predicted to consist of two "iPhone 12" models and two "iPhone 12 Pro" handsets. The more affordable smartphone is presumed to come in 5.4- and 6.1-inch variants, while the Pro series is said to sport 6.1- and 6.7-inch screens.
There is a possibility that the uncovered Display Zoom modifications are intended for scaling on a larger model, though supported resolutions are consistent with existing hardware rumors.
Apple is widely expected to unveil "iPhone 12" this fall, with the latest rumblings claiming an announcement in October ahead of launch in November.