Kosovo asks Apple to 'correctly present' its borders in Apple Maps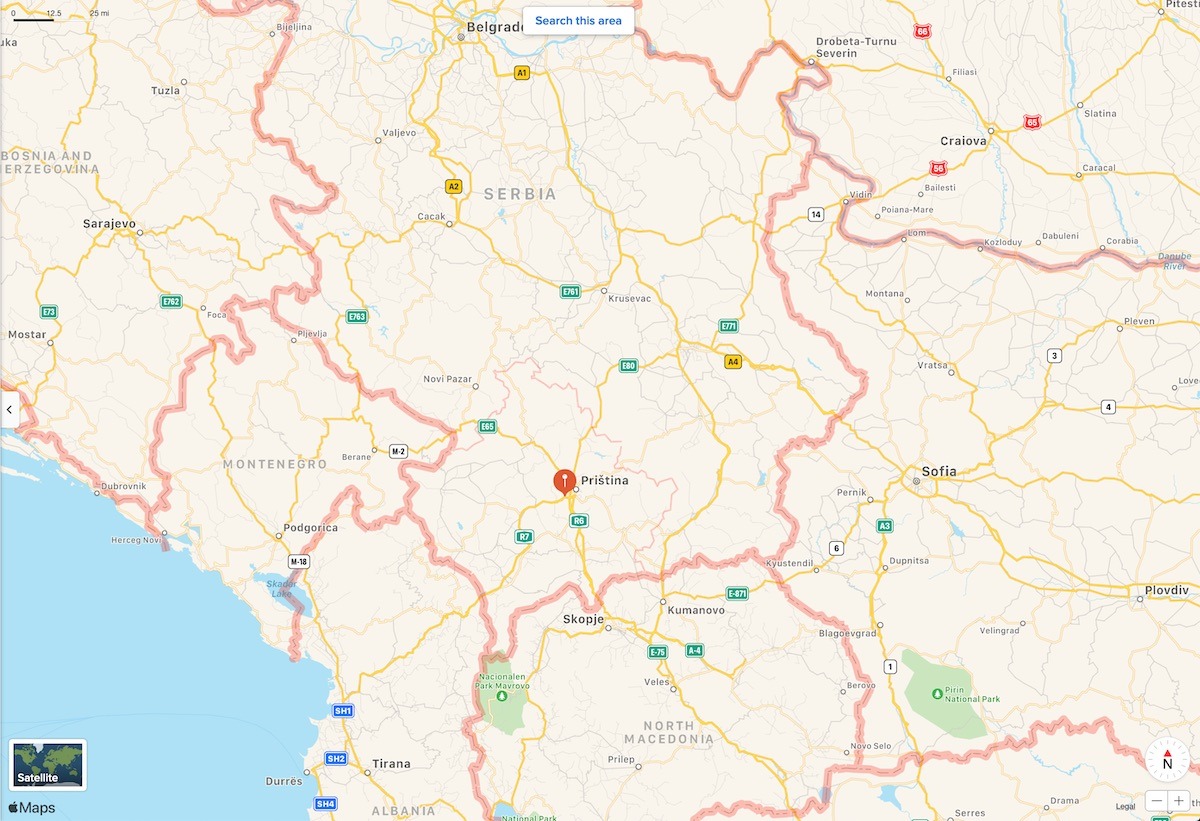 Kosovo in a letter to Apple CEO Tim Cook asked that the company correct how its borders appear on Apple Maps, renewing debate over the politics of cartography.
Currently, Kosovo is depicted as part of Serbia on the Cupertino tech giant's mapping platform. The country, which seceded from Serbia in 1999 and declared independence in 2008, is recognized by 100 countries, including the United States. Serbia, importantly, does not recognize Kosovo as an independent state.
In a tweet posted Sunday, Kosovo's foreign minister, Meliza Haradinaj, said she has penned a letter to Cook asking the executive to "take immediate steps to correctly present Kosovo's internationally recognized borders in its AppleMap Service [sic]."
The issue of Kosovo not being recognized by Apple Maps has been the subject of Reddit discussions and Apple community forum posts. There is also a Change.org petition that calls the absence of the country's borders "very worrying."
On Apple Maps' closest competitor, Google Maps, Kosovo is depicted as disputed territory with dotted lines.