Bowdoin College providing $1.7 million in iPads & accessories to students for fall 2020 semester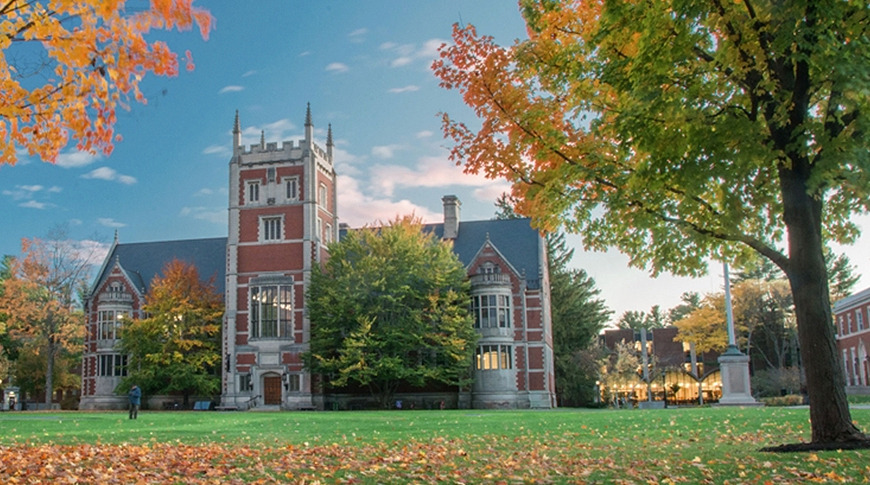 AppleInsider is supported by its audience and may earn commission as an Amazon Associate and affiliate partner on qualifying purchases. These affiliate partnerships do not influence our editorial content.
As a response to the ongoing coronavirus pandemic, the school has promised to provide iPads for all students in a gesture of equity.
Each student will receive an iPad Pro, an Apple Pencil 2, and the Apple Magic Keyboard, including a trackpad. Students who do not have reliable internet at home will receive a cellular-enabled iPad Pro, and the college says that it will activate and cover. Teachers and faculty will receive Wi-fi only iPads.
Given the retail costs of the components at $949 per iPad Pro, $129 per Apple Pencil, and $299 for the Magic Keyboard, minus a fairly standard educational package discount, each student will cost the college about $950, not including the cost of any software. So, the total cost of the program, minus faculty costs, is $1,736,600 given the attendance of 1,828 as cited by US News.
Bowdoin College, located in Brunswick, Maine, is conducting nearly all fall semester classes online to avoid any unnecessary spread of COVID-19. The college says that the project is "committed to providing an excellent digital experience— one that is fully accessible to all students."
"This really levels the playing field for the students for whom internet access has been unreliable or non-existent," says Senior Vice President and Chief Information Officer Michael Cato.
"Bowdoin-issued iPads will be able to run all of the applications the College licenses for this platform without students having to buy them on their own," says Cato.
The iPad Pro model was chosen because it mimics a laptop-like experience while including the option for built-in cellular internet. Additionally, Cato says it was selected because apps for the iPad are much more universally available.
He also stated that the iPad Pro's camera and processing power would enable students to attend video conferences and shoot, record, and edit photo and video.
Bowdoin College will cover the cost of the iPad Pro and its internet service throughout a student's enrollment. If, upon graduation, students express the need to keep their iPad, they can purchase it for $1, but are encouraged to return them to the school.
The iPad program at Bowdoin College is being instated not only because of the pandemic, but because studies have shown that students who do not utilize the Roman alphabet respond better to completing computations problems in STEM fields better on tablets.
The plan was developed with Bowdoin Online Learning Team (BOLT), who designed a framework to teach faculty and staff how to create online courses for the fall semester.
"With support from Apple's Professional Learning Specialists, BOLT will provide opportunities for faculty in a wide range of fields to explore how the iPad can enhance their online teaching," says Associate Dean for Academic Affairs Elizabeth Pritchard.