Some Universal movies to hit iTunes 17 days after debut at AMC theaters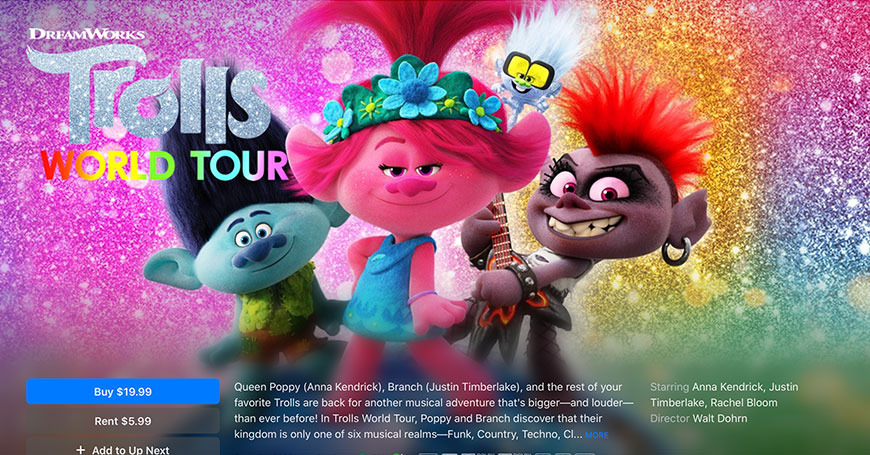 A new deal between Universal Pictures and AMC Entertainment Holdings shortens the theatrical window of movies to 17 days, down from the long-standing 75-day industry standard.
Under the arrangement, Universal movies that make a theatrical debut at AMC theaters will be available through online services like Apple's iTunes just two and a half weeks later, reports The Wall Street Journal. The greatly reduced theatrical window settles a disagreement between the two companies over how long studios can wait before marketing new films on digital platforms, the report said.
Over the past few months, Universal has toyed with the idea of simultaneously releasing movies in theaters and through digital outlets like iTunes. AMC, the world's largest theater chain, opposed the move and in an an open letter to Universal Chairman Donna Langley in April accused the studio of defaulting on previous agreements.
"AMC believes that with this proposed action to go to the home and theatres simultaneously, Universal is breaking the business model and dealings between our two companies," Adam Aron, CEO of AMC Holdings, wrote at the time. "It assumes that we will meekly accept a reshaped view of how studios and exhibitors should interact, with zero concern on Universal's part as to how its actions affect us."
As noted in today's report, however, the ongoing coronavirus pandemic has kept most theaters closed, leaving studios to seek out viable near-term alternatives. Universal in April tested the waters by releasing "Trolls World Tour" as an online rental, skipping a scheduled theatrical bow. The film generated $100 million in its first three weeks of availability, the report said.
Aron in a written statement said AMC "enthusiastically embraces this new industry model," noting that Universal films will be exclusive to theaters for three weekends, a period that typically accounts for a majority of a movie's box-office revenue. Following the shortened window, new releases will be made available on iTunes, Amazon and other outlets including AMC's own AMC Theatres On Demand streaming platform.
If successful, the strategy might be adopted by other film studios and movie theater chains.