Apple iPhone shipments grew 13.1% in Q2 despite pandemic, report says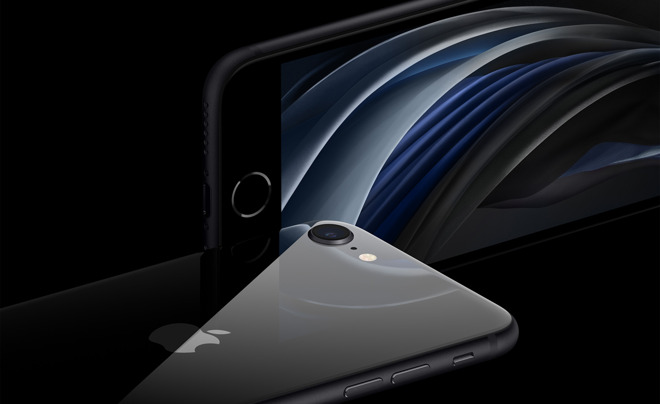 Apple's iPhone shipments continued to grow thanks to April's iPhone SE release and continued demand for the iPhone 11, according to Omdia research.
In a report seen by AppleInsider, Omdia estimates Apple shipped 39.9 million iPhones in Q2 2020, up 13.1% from the same period in 2019. The iPhone SE and iPhone 11 were billed as key drivers of growth, helping Apple to buck drooping global smartphone demand.
"With the launch of the iPhone SE in April, Apple has released a long-desired product, with an attractive price," said Jusy Hong, director of smartphone research at Omdia. "The launch added a new iPhone model into Apple's product mix just as lockdown restrictions had reached important markets, such as the United States. A $399 starting price point makes the iPhone SE an attractive new device, especially in the face of continued economic uncertainty in many markets. For existing iPhone users who needed to upgrade their smartphones in the second quarter, the new SE represented an affordable option that does not require a large down payment or high monthly repayment rates."
Huawei took the top spot for the first time with 55.8 million units shipped, pushing Samsung into second at 54.3 million units. Apple was in third with its 39.9 million iPhones and 14% of the market share.
Xiaomi was fourth with 28.9 million units shipped, while Oppo was fifth with 22.5 million smartphones shipped. All the companies studied saw a drop in annual shipments except for Apple, iTel, Tenco, and Infinix.
Overall, global smartphone shipments dropped 15.7% in the second quarter at 279 million units compared to 331.8 million units in 2019.
This report comes on the day Apple reported an outstanding quarter three despite the global effects of the coronavirus. Just as the iPhone SE helped Q2, it continued to help Apple hold steady through Q3. Apple's revenue grew 11% year-over-year.
Update: Research firm Canalys also released smartphone shipment data on Thursday, estimating Apple moved 45.1 million iPhones to take a 15.8% share of the market. The Cupertino tech giant was the only major manufacturer to exhibit growth during the second quarter, which was led by Huawei and Samsung.