Piper Sandler ups AAPL price target to $450 from $310 on 'solid' June earnings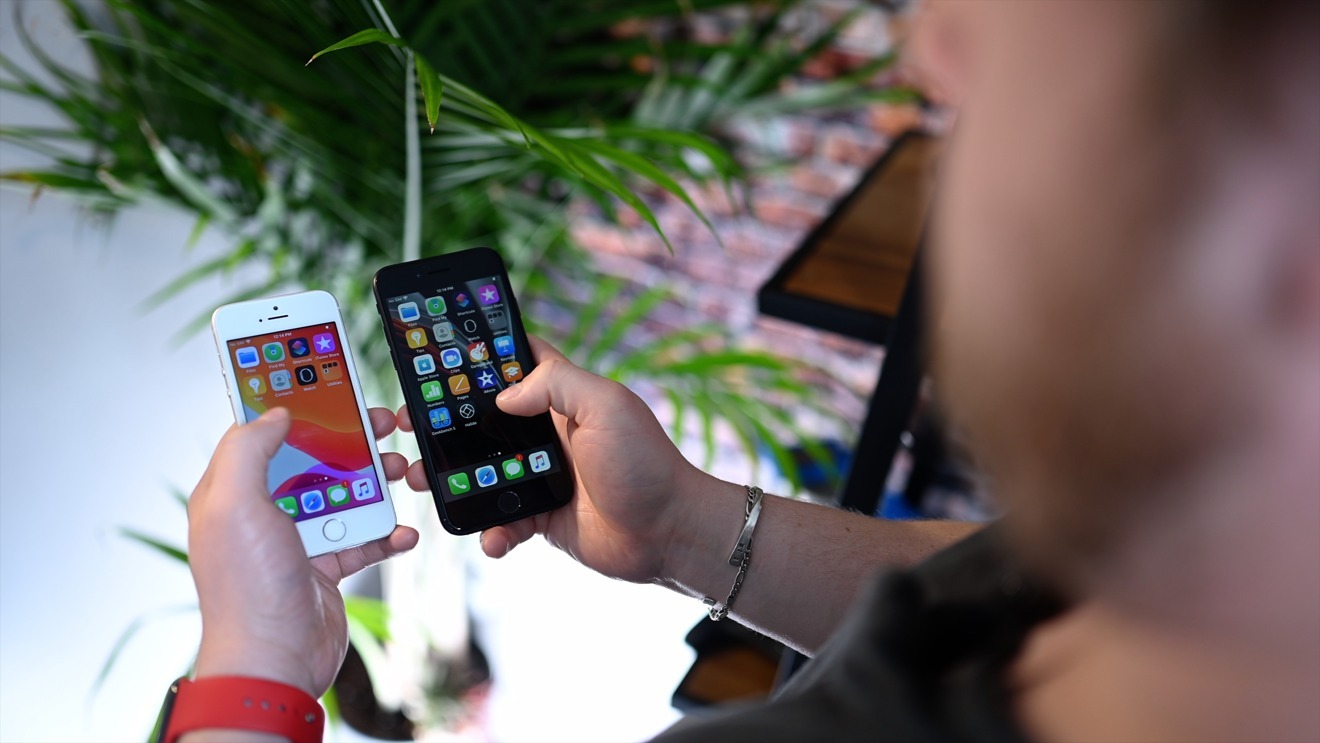 AppleInsider is supported by its audience and may earn commission as an Amazon Associate and affiliate partner on qualifying purchases. These affiliate partnerships do not influence our editorial content.
Investment bank Piper Sandler has raised its AAPL price target to $450, up significantly from $310, on Apple "holding up extremely well" during the pandemic.
Lead analyst Harsh Kumar, in a note to investors seen by AppleInsider, says that the most notable item about the June quarter results was the fact that the global coronavirus health crisis had "little impact on [Apple's] core business."
Kumar originally forecast Apple June quarter earnings of $52.9 billion, with iPhone earnings of $21.57 billion. Apple actually reported results of $59.68 billion and iPhone revenues of $26.4 billion. He also predicted iPad and Mac revenues of $5.5 and $5.49 billion, respectively. Apple reported revenue of $7.1 billion and $6.6 billion for those two categories.
The fact that the iPhone segment grew 2% year-over-year came as a surprise and was likely driven by the iPhone SE, Kumar writes. The iPad and Mac businesses also benefited from ongoing distance learning and work-from-home arrangements.
With all of that in view, Piper Sandler is expecting 2021 to be a "banner year" for the Cupertino company. Kumar suggests that the slight delay to the "iPhone 12" launch timeline could even be a boon to Apple's performance in 2021.
Although Apple didn't guide for the September quarter, the analyst expects continued momentum for critical company businesses, including better-than-seasonal trends for iPhone sales from the December 2020 quarter through 2021.
Piper Sandler notes that Apple's revenue for the June quarter surpassed its own expectations in each product category besides Services, which came in slightly lower than its forecast. Kumar estimated revenue of $13.5 billion; Apple reported $13.2 billion for Services during the quarter.
The analyst also suggests that Apple's four-for-one stock split will "make its shares accessible to a broader base of investors," even as its balance sheet remains rock solid and its free cash flow generation is significant.
Kumar is bumping Piper Sandler's 12-month AAPL price target to $450, up quite a bit from $310. The increase is based on a 27x multiple for 2021 on an earnings-per-share forecast of $16.53.
Shares of AAPL were trading at $410.81 on the NASDAQ, up 6.77% in intraday trading. Apple's stock price jumped as high as 6.97% earlier in the morning after Thursday's earnings call.