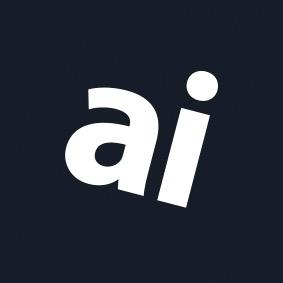 Why you can trust AppleInsider
Review: Genki Covert Dock is a decent power and video solution for USB-C fans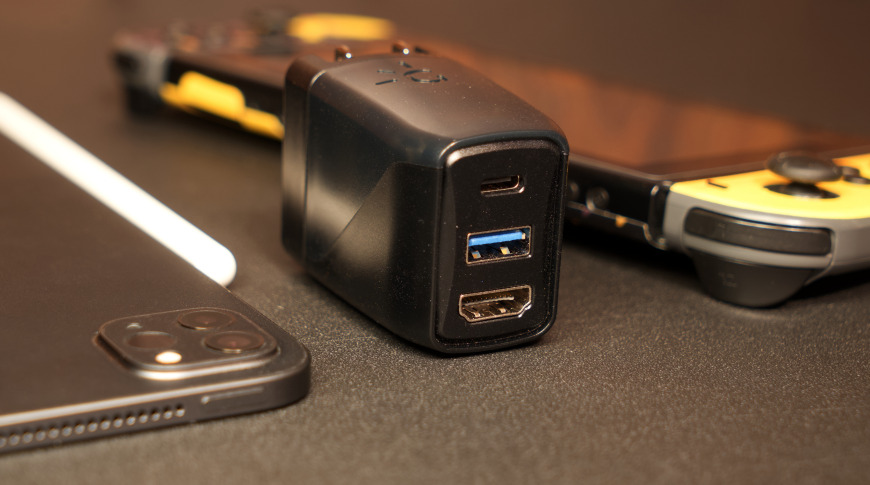 Genki Covert Dock
3.0 / 5
---
The Genki Covert Dock can charge USB-C devices like the iPad Pro and Nintendo Switch, and connect them to the big screen even while remaining smaller than other power adapters.
Specifications
The Covert Dock looks like an ordinary charger, but packs all the power of a USB-C dock within its tiny form factor. There is a USB-C PD 3.0 port, USB-A 3.1 port, and an HDMI port on one side, with a 120V foldable-two-prong plug on the other.
The USB-C port will connect to a device and pass through information from the USB-A and HDMI port to the primary device. For example, you could output an iPad Pro to a TV while connecting an external hard drive via the USB-A port.
The device is built from the ground up to work primarily with the Nintendo Switch, so the specs are limited to 1080p video out and 30W for charging. The Nintendo Switch requires certain standards in order to use something as a dock, and Genki says they comply with those standards safely. Other third-party docks have been known to damage the Nintendo Switch due to compatibility issues.
Genki uses Gallium Nitride instead of standard silicon for better power efficiency for the volume, and cooler operations despite the small size. It is 90% smaller than the official Nintendo Switch Dock and 22% smaller than the power adapter that Nintendo includes with the Switch as well.
Using the Covert Dock
The Genki Covert Dock fits within a perfect use case — travel and hotels. When traveling, you want to carry as little as possible while still being able to do everything you need to do, and this dock lands right in the middle of that spectrum.
If you traveled with a Nintendo Switch and an iPad Pro or MacBook Pro, and planned on connecting each of those devices to a TV, you would need a minimum of two different docks, power adapters, and cables. The Covert Dock simplifies this by allowing any USB-C device, including the Nintendo Switch, to be connected with the same setup.
The Covert Dock is limited to 1080p 60Hz, as that is the maximum specification for the Nintendo Switch. Since this is a portable dock, and not meant to act as a primary dock for your home setup, this low resolution is excusable. Hotel TVs tend to be 1080p as well, so you wouldn't benefit from a higher resolution dock output anyway.
Being able to move the USB-C cable from the Nintendo Switch to the iPad Pro on the fly is great. There's no need to fuss with TV inputs, changing HDMI cables around, or finding a new power outlet — just connect the cable and go.
The one major flaw of the Genki Covert Dock is paradoxically also a big selling point — its compact design. Normally USB-C docks will reside where devices are in use, like hanging off the side of an iPad or on the table next to it, but the Covert Dock is packed away wherever the power outlet happens to be. This means that all the cables will originate from the power outlet, including the HDMI cable, which means you may need longer cables than usual.
Other docks and Apple's own power adapter manages this issue by having "duckbill" removable cables or additional power-in ports on the device so the user can effectively bring their own cable. The Covert Dock is essentially the power adapter and the breakouts for the legacy ports in that small package, so there is no way to handle this elegantly without increasing the size.
The best way to overcome this is to ensure all the cables are connected before plugging in the Covert Dock. The dock does not need to be plugged in to an outlet to work, however, and can act as a simple pass through from device to HDMI if not connected to power.
For those who travel internationally, the Genki Covert Dock ships with multiple connectors as well. They just slide in place over the existing two-prong plug.
Covert Dock vs Power Adapter vs HDMI Dongle
There are plenty of options out there for getting your iPad or MacBook charged and displayed on an external HDMI monitor. Docks and dongles are everywhere, but none I have found that cleanly supports connecting a Nintendo Switch safely as well, given some notable examples of low-quality docks "bricking" the Switch.
| | Genki Covert Dock | Apple 30W Charger | Moshi USB-C to HDMI Adapter with Charging |
| --- | --- | --- | --- |
| USB-C | Yes | Yes | Yes |
| USB-A | Yes | No | No |
| Wattage | 30W | 30W | 60W |
| HDMI OUT | Yes, 1080p 60Hz | No | Yes, 4K 60Hz |
| Nintendo Switch Compatible | Yes | N/A | No |
| Price | $74.99 | $49.99 | $44.95 |
The Moshi HDMI adapter is the clear winner in terms of specs versus price, but the lack of support for the Nintendo Switch might mean this won't work for you. The Covert Dock is more expensive than the Apple 30W charger, but it also packs in a lot more functionality.
Should you buy the Genki Covert Dock?
People who want the most functionality per ounce in their travel bag should choose the Genki Covert Dock, especially if they own a Nintendo Switch. If you expect to use a dock on hotel TVs or even just want to move your Nintendo Switch easily between TVs in the house, this is the best product for you.
Those seeking high-resolution video out capabilities or faster charging rates will have to look elsewhere. Similarly priced docks will have amazing specs by comparison, but will always lack Nintendo Switch compatibility, which is the main selling point of the Covert Dock.
Apple users will benefit from the Covert Dock simply because of its wide utility. Instead of carrying a camera dongle, power adapter, HDMI dongle, and spare USB-A power adapter, users can rely on the single Covert Dock for everything. The single-port iPad Pro will be able to connect to an additional accessory and display video out without the need of another dock or cable.
Apple users who want a 30W charger to take advantage of fast charging their devices should check out the Covert Dock too. The Apple 30W charger is just a simple power adapter with USB-C Power Delivery. The Covert Dock not only provides power at 30W, it can charge an additional device too, all while offering HDMI out.
Compact adapter design
Additional USB-A charging port
Works with Nintendo Switch
30W fast charging
Video out is optimized for Nintendo Switch at 1080p
The video and power capabilities are low compared to similar priced docks
Connecting cables can be a pain, especially if the TV is far from the outlet
If you're Apple-only, the Genki Dock is a 2.5 out of 5 star product, because it just doesn't bring enough to the table for the price. But, if you have an iPad Pro or MacBook Air, and a Nintendo Switch, the Genki Dock is 4 out of 5.
Rating: 3 out of 5
Where to buy