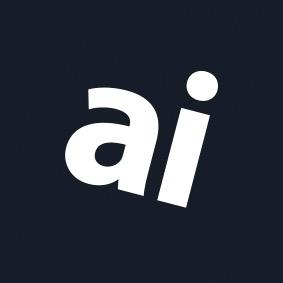 Why you can trust AppleInsider
Review: Nimble Disc Case does good while protecting your iPhone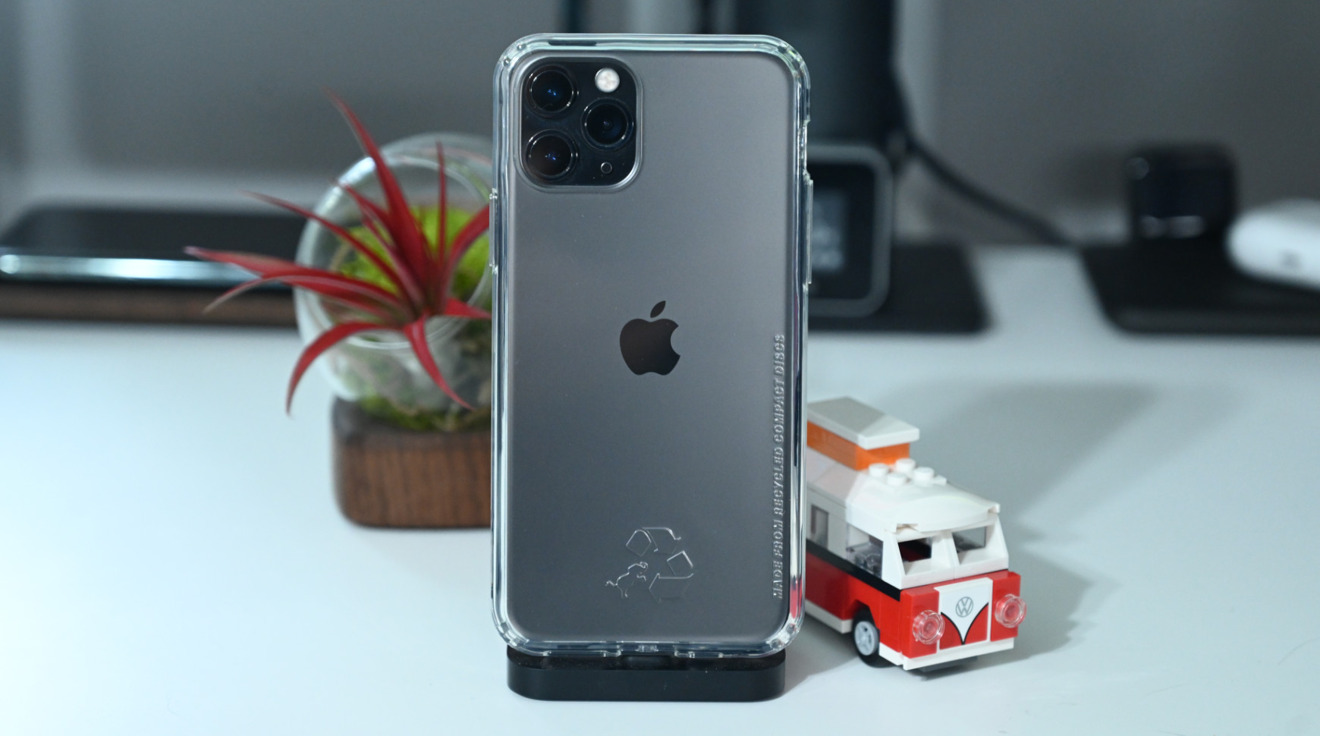 ---
Nimble's latest iPhone case blends sleek protection with an eco-friendly cause as the accessory maker debuts its latest offering — the clear Disc Case, made of recycled CDs.
Like other clear cases, the design allows you to see the external style of your iPhone, including your iPhone's color choice and that iconic Apple logo. The sides of the case are slightly flexible, while the rear of the case is rigid.
The bottom of the case has a stylized recycling logo interjected with Nimble's logo and the phrase "Made from recycled compact discs." Unlike the iPhone's rounded sides, the Disc Case has flat edges that seem more in-line with the rumored iPhone 12.
On the front of the case is an elevated edge which helps protect your phone's display when placed face down. It also affords additional grip to help prevent a drop in the first place.
What is Nimble's "Replay?"
The new cases are made from what Nimble calls "Replay," i.e. recycled CDs. Compact discs are primarily polycarbonate plastic, which is also highly recyclable. It is used in many common cases as-is, but not recycled.
"Replay" takes compact discs, cleans them, and compounds them into a new "high-grade" material.
Disc Case is made of 100% recycled "Replay" material and weighs less than one ounce, while still being very protective. When using Disc Case, an iPhone can withstand drops from up to six feet.
On the recycled plastic, Nimble applies an anti-microbial coating that continues to kill off bacteria as you use the case. This is much more effective than occasionally wiping down a device. Finally, Nimble coats the case in a protective coating that prevents yellowing and scratches on the crystal-clear surface.
Ahead of the release, Nimble sent us over a sample of its new Disc Case line in some unique packaging. Reminiscent of an old school album box set, each of the four cases were ensconced in a paper package that featured altered versions of legendary albums.
There is the Nirvana "Nevermind" cover, with the iconic baby chasing Nimble's elephant logo on a hook; Drake's "Nothing Was the Same" with Nimble's elephant; Kanye's "My Beautiful Dark Twisted Fantasy" with a pixelated elephant in the center; and Pink Floyd's prism replaced with the icon of an elephant on "Dark Side of the Moon".
It is clever, unique, and a good reminder of how these cases originated.
Nimble for good
Nimble has always had an eco-friendly vibe. The company, which is a certified Class B corporation, thinks of everything when it comes to the purchase of a new case. When you buy a Nimble case, Nimble provides you a label to send in plastic to be safely and responsibly recycled.
The packaging for the Disc Case contains no plastic, is printed with water-based inks, uses no harmful chemicals, and is fully recyclable. Nimble also donates a minimum of 1% of its annual profits to environmental nonprofits. With its last case — the Bottle Case — Nimble also donated 5% of its proceeds towards marine conservation. Those cases were made from recycled plastic bottles.
Should you buy the Nimble Disc Case?
There is very little reason not to pick up the Disc Case for your iPhone. At most, it's because you are looking for a different style case. Some people don't like clear cases, and would rather opt for a leather one, a folio one, an integrated wallet, some fancy mounts, etcetera. But, if you want a simple, clear case, then the Disc Case is the one we'd recommend.
It is protective, eco-friendly, and gives you a sense of doing good — all while protecting your iPhone.
Strong, durable case
Clear design shows off iPhone aesthetics
Anti-yelling, anti-scratch, antibacterial
Raised lip protects screen
Made from recycled CDs
Portion of proceeds go to charity
Fits all new iPhones
Rating: 5 out of 5
Buy the Nimble Disc Case