Apple 12th on Fortune's Global 500 list of companies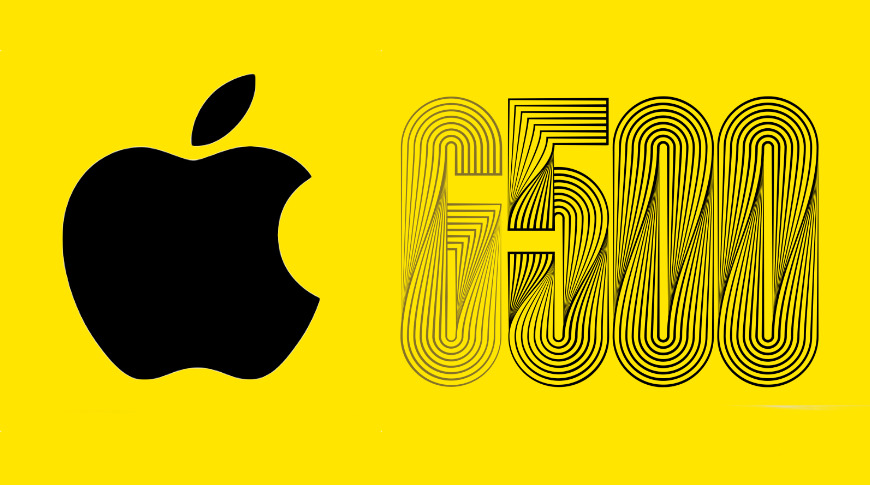 Apple has slipped one place in the Fortune Global 500 list of most profitable companies, and Amazon has overtaken it to come on ninth overall.
As it did with the US-specific Fortune 500 list earlier in 2020, Amazon has beaten Apple in the newly-released Global Fortune 500 record of companies with the most revenue. Amazon has risen four places to number 9 since last year, while Apple has slipped to number 12.
The list is based on each company's published total revenues in their fiscal years ending on or before March 31, 2020. By that account, Fortune ranked Apple as having revenues of $260.17 billion, which is a 2% drop from the 2019 list.
"Mighty Apple dipped a smidge in 2019, down 2% to $260 billion in sales," noted the editors of the list. "The computer and phone maker's ability to make money cushioned the blow."
"Three categories tell the story of Apple's sales doldrums," it continues. "iPhone sales, 55% of Apple's total, fell 14%. Increases in sales of services like streaming and subscriptions, 18% of the total, grew 16%."
"And wearables (AirPods and Watches) and other non-phone accessories (iPods, HomePods, and Beats products) leapt 41%, but account for only 9% of the pie," it concluded.

These "doldrums" lead to a 7.2% drop in profits, to $55.3 billion, since last year's list. Fortune also records assets at $338.5 billion and the worldwide number of employees at 137,000, though it does not note the year on year change for either.
After a couple of years around 1996 and 1998 when it first made it onto the Global 500 list, peaking at number 400, Apple then vanished until 2006, when it re-entered at number 492. Since then it rose every year to 2014 when it reached number 15 and stayed there for 2015.
In 2016, Apple jumped to number 9 and remained there the next year, before dropping to 11th for 2018 and 2019. One reason for it now dropping to 12th is Amazon, which first entered the list in 2009.
"A company this big shouldn't be able to grow this fast," said Fortune of the retailer, "but Amazon's 21% revenue growth in 2019, to $281 billion, is the reason the Seattle company has moved up four spots on the Global 500."