Google follows Apple's lead, boots Fortnite from Play Store [u: sued]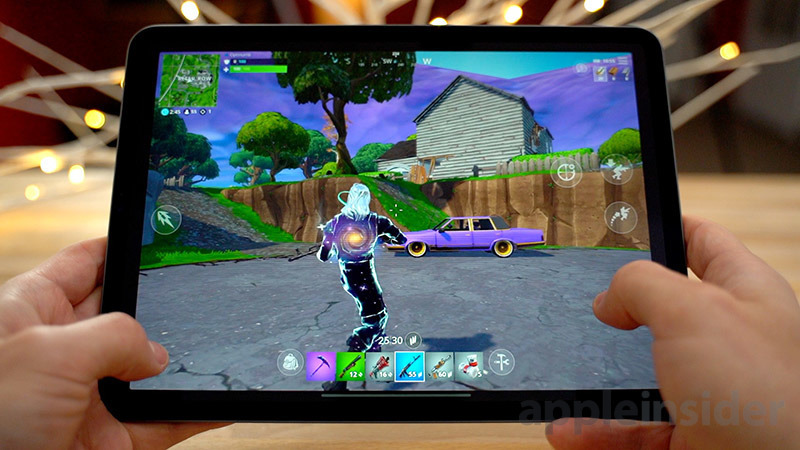 Google on Thursday followed Apple's lead to pull Fortnite from the Play Store, a decision made after developer Epic Games updated the title to skirt app store fees with the implementation of direct in-app payments.
Epic's update, which was pushed out to both iOS and Android versions of Fortnite, integrated methods for users to bypass App Store and Play Store in-app payment mechanisms. Apple and Google maintain store policies that strictly prohibit such behavior.
Apple responded by removing Fortnite from the App Store within hours. Google has since followed suit and is no longer offering the game through its Play Store, though the Android version is still available through the Epic Games app and other third-party stores.
Google issued a statement detailing its decision to The Verge.
The open Android ecosystem lets developers distribute apps through multiple app stores. For game developers who choose to use the Play Store, we have consistent policies that are fair to developers and keep the store safe for users. While Fortnite remains available on Android, we can no longer make it available on Play because it violates our policies. However, we welcome the opportunity to continue our discussions with Epic and bring Fortnite back to Google Play.
Whether Epic intends to level a lawsuit against Google, as it did Apple, remains unclear.
Shortly after Apple yanked Fortnite from the App Store, Epic filed a private antitrust lawsuit against the tech giant over App Store fees, restrictions on third-party app stores and other policies. The developer also launched a social media campaign to drum up support from users and the general public, going so far as to prepare a parody video of Apple's famous "1984" ad.
Update: Epic has sued Google over alleged anticompetitive practices. Like its fight with Apple, the developer paints a picture of duplicity — mocking Google's already ridiculed "Don't Be Evil" motto — in its suit. A corresponding parody video was not released.