Review: August Smart Keypad adds more convenience to your HomeKit lock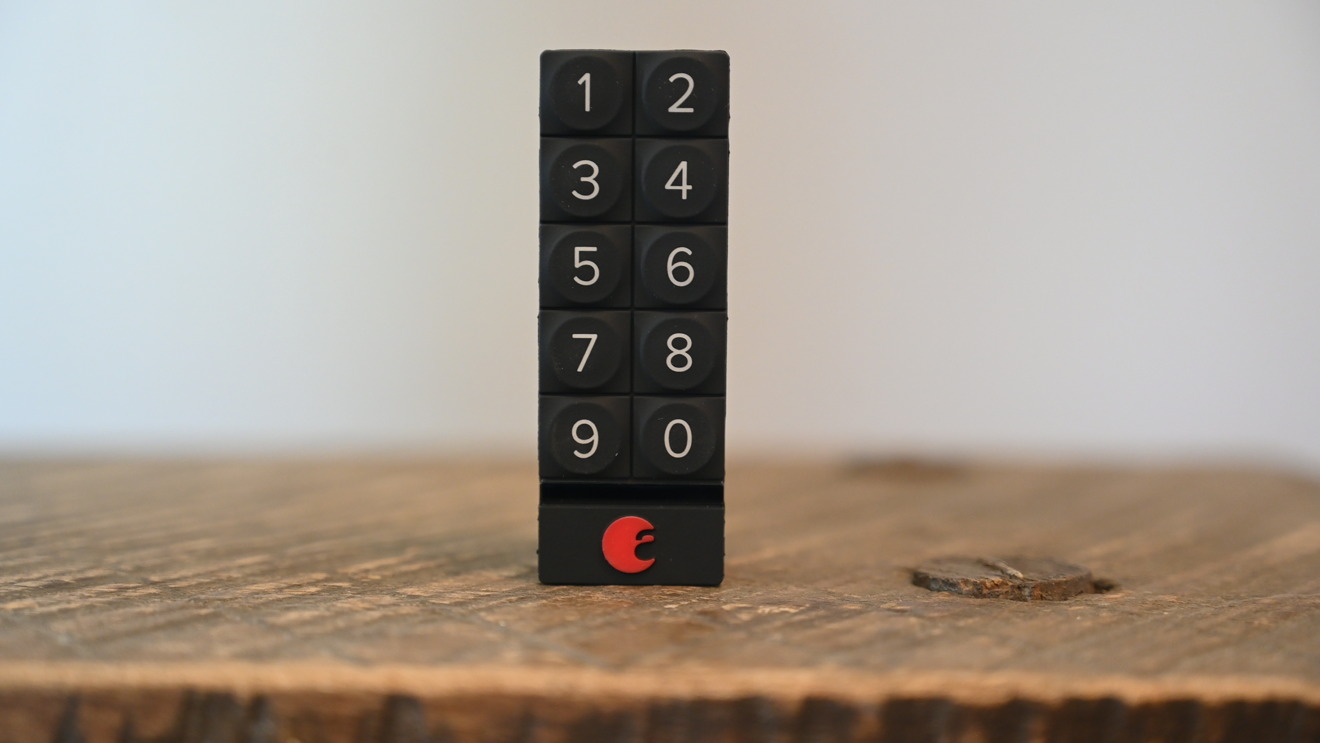 The August Keypad is a great addition to any HomeKit-equipped August smart lock, including the recent Wi-Fi-connected model, and offers another physical way to control your security.
There are quite a few capable smart locks on the market, but typically you have to make the choice between a more intrusive door lock that involves swapping the hardware on your door or a minimalist one that can retrofit to existing deadbolts.
That also decides if you want a normal keyhole on the exterior or a number pad. With a number pad, it offers yet another way to control your door alongside HomeKit or a key.
August Wi-Fi Smart Lock is an excellent minimalist lock that can fit on the inside of your door, but on its own, lacks a number pad.
Fortunately, August offers an add-on accessory to provide that number pad for those that want it.
Design
The August Smart Keyboard is as simple as they come. It is very small, with two columns of numbers above the August logo. The front is a soft rubberized material so that the buttons can be pressed.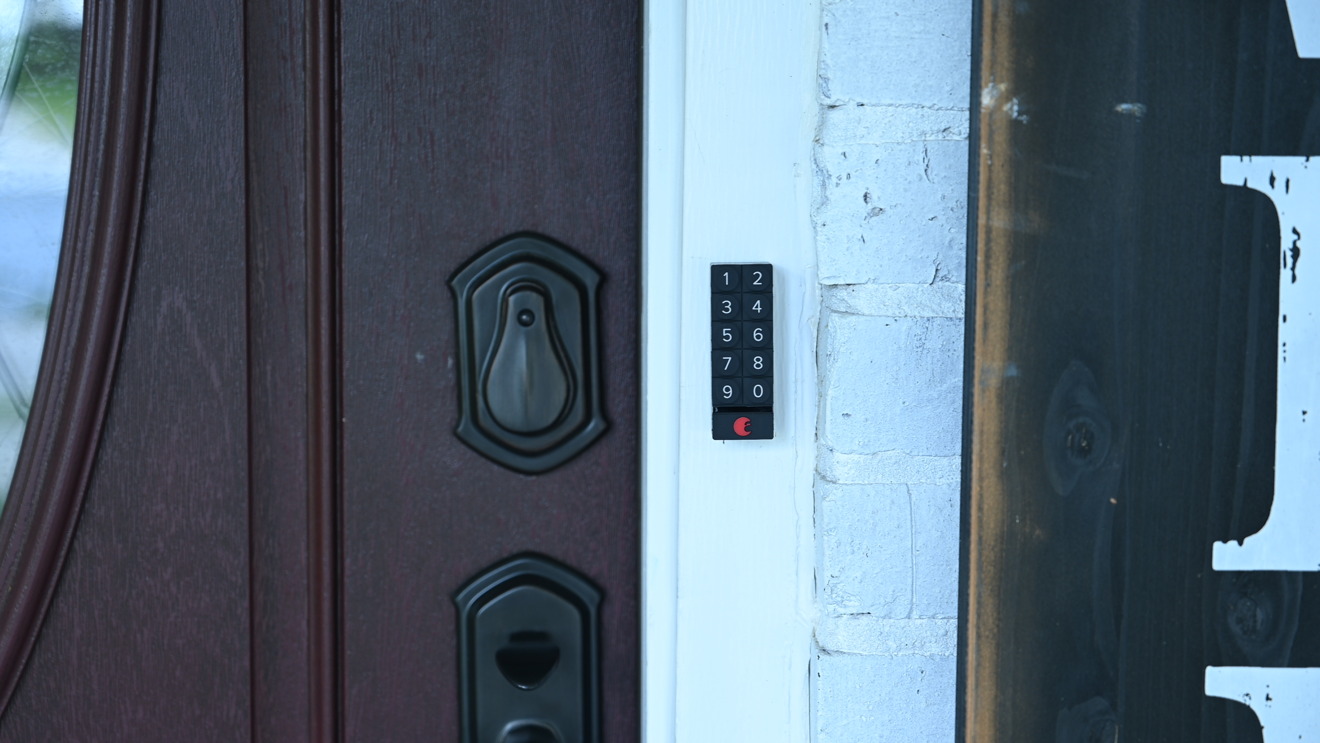 Even though it is doesn't have a large footprint, it does stick out from the wall a solid amount, which isn't a dealbreaker but it can look odd depending on where it is mounted.
Speaking of which, there are two ways to mount the August Smart Keypad.
A set of mounting screws are included that can be screwed to the exterior wall and the keypad can be pressed right onto them. Two rubber holes on the rear of the keypad hold tight onto those screws.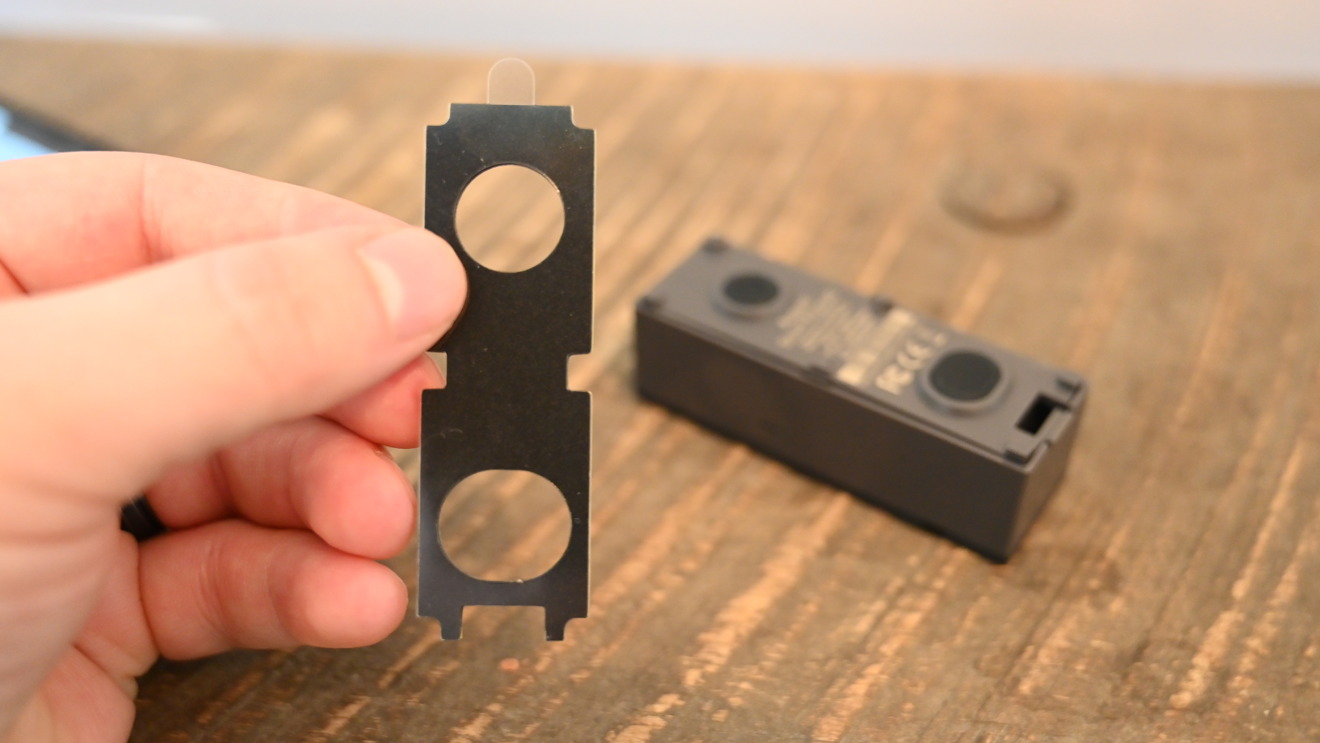 Alternatively, a precision-cut adhesive is also included, which you can affix to the rear of the keypad and then press it to the wall for mounting. Regardless of which mounting option you choose, the number pad can always be removed to gain access to the battery compartment around the back.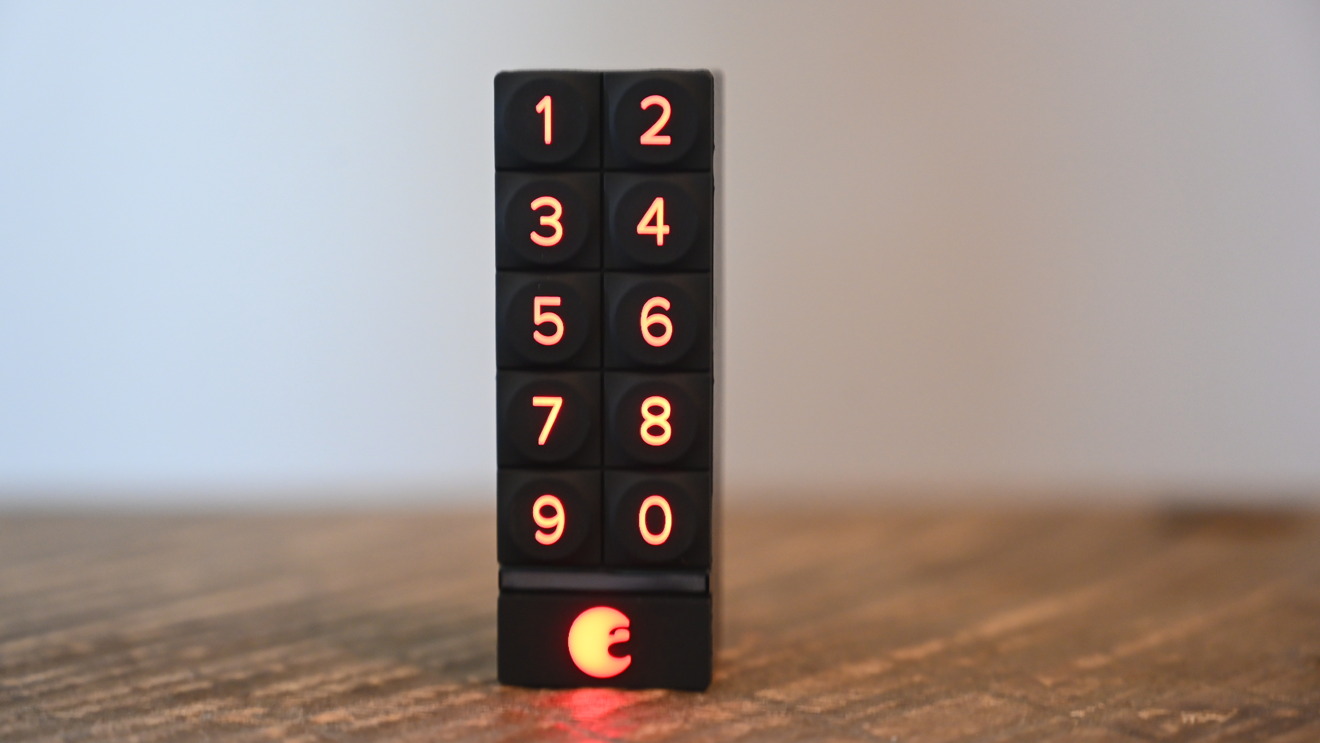 The keys are backlit in a well-suited red glow, making it easy to see in low-light settings. One small criticism is that the August logo is not inherently obvious as a button, as it isn't always clear to new users that they must press the logo to submit their code.
A quick first-time "how-to" guide is all that is needed to solve this, however.
Setup and use
Setting up the August Smart Keypad is about as simple as it gets. Just launch the August app, tap on "Add a new product," and choose the keypad from the list of possible devices.
Once you remove the plastic battery guards, it flashes and is then discovered by the app. Select the door lock you want the keypad to control and wait for the app to finish.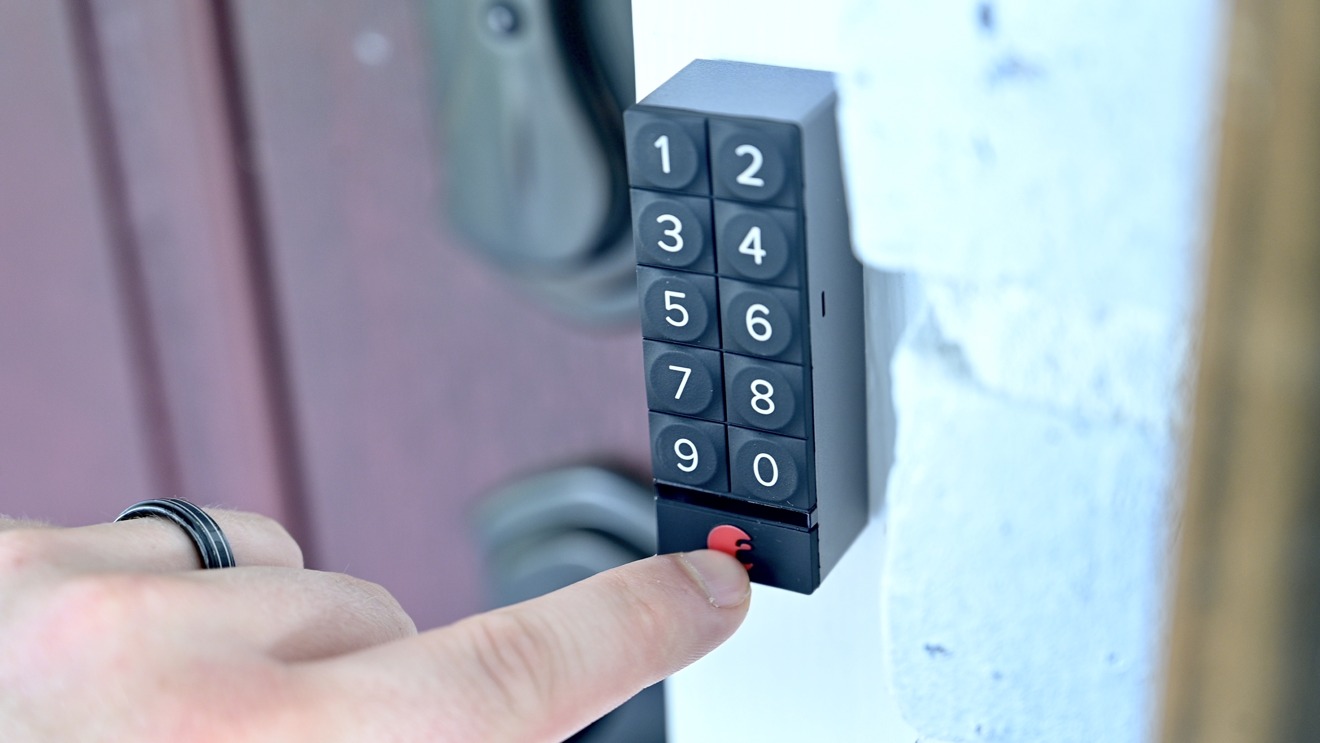 It was mildly confounding for a moment post-install as we looked for an option to set up the passcodes. August doesn't prompt you for individual passcodes during the install, but rather you set them within settings afterward.
There, you view who has control of the August lock and what their passcodes are for the number pad. You can create a passcode for each person with smart lock control, as well as an emergency code or folks who don't have a smartphone or access to the app. Kids and the older users are most suited for that last category.
Codes by default are five characters though you can create more secure or less secure passcodes as you choose.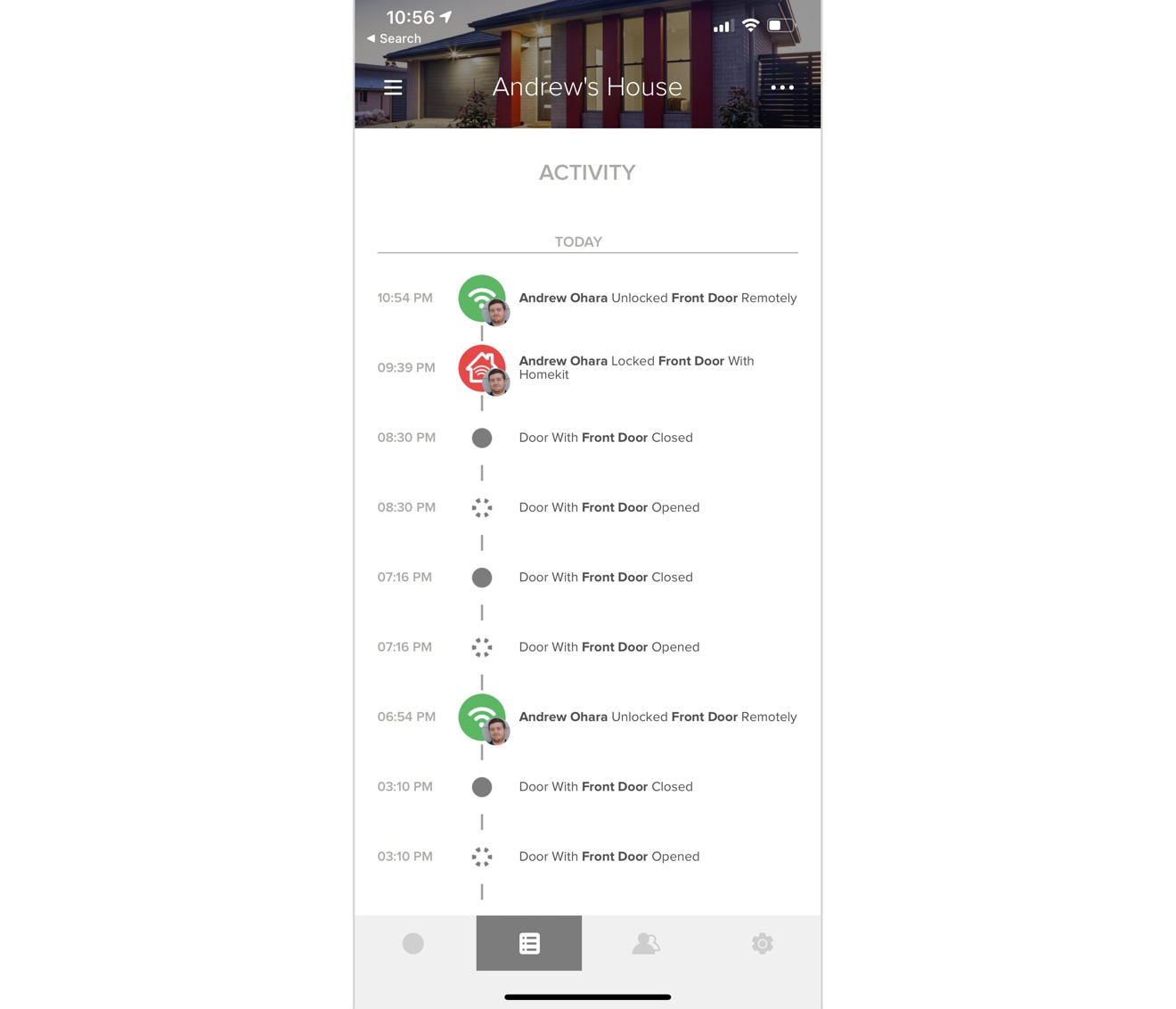 The keypad connects to the August lock via Bluetooth, which is both simple and straightforward, but also a little time-consuming.
As you approach the door, you input your passcode and press the August logo, and after a few moments, the door will unlock. At times, it could take five to ten seconds for our lock to respond and unlock, which seems too long in our opinion, but it's just something to keep in mind.
One of our favorite features of the August Smart Keypad is that it can be used to lock the door as well as unlock. On our way out, just tap that August logo, and the door will lock behind you.
Should you buy the August Smart Keypad
A constant theme in any of our smart home reviews is convenience for everyone — both for smart home users as well as kids, guests, and anyone who doesn't have a phone or use technology. The August Smart Keypad provides benefits for all users.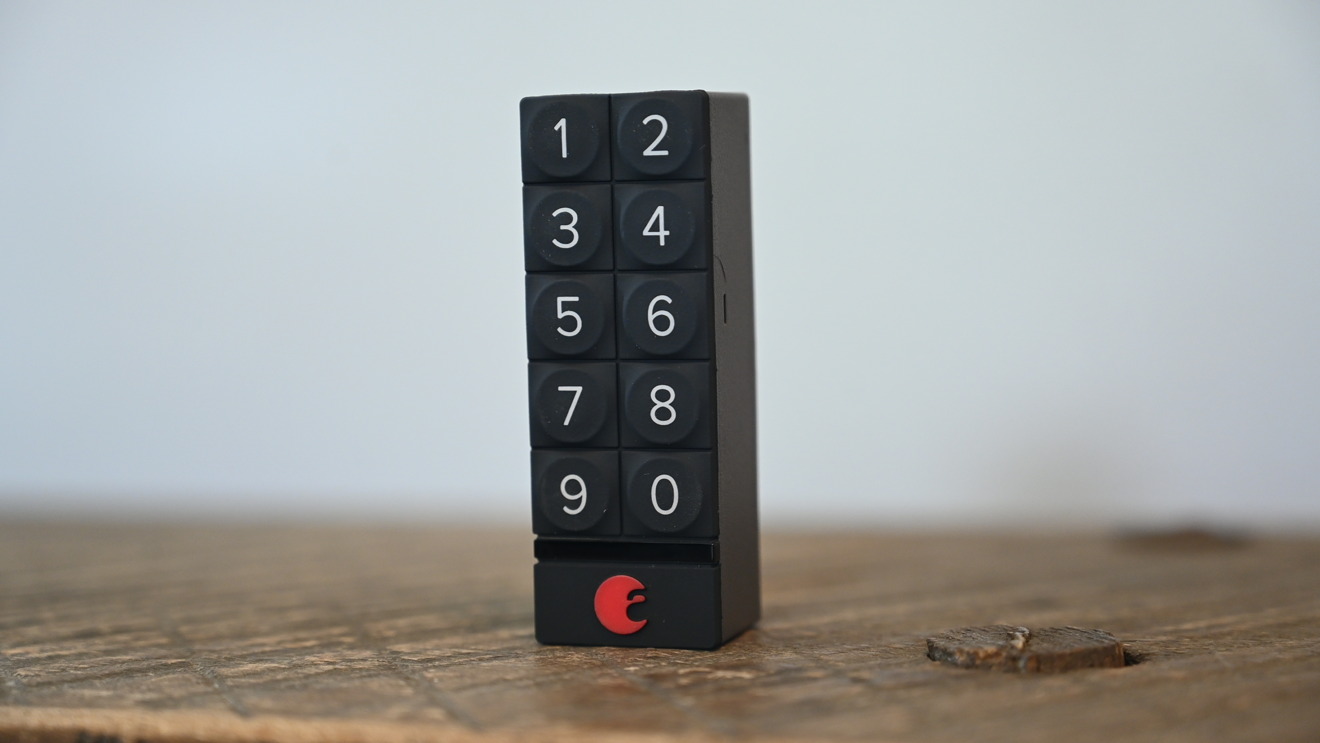 HomeKit is great to control an August lock, but it isn't always the best way to do it. Sometimes it is hard to open the Home app or invoke Siri and tapping a button is faster and easier.
That's not to mention guests and others who may also benefit from having access.
August also controls these keys very securely, with access able to be revoked at any time. The codes can operate certain times or certain days of the week or just left on all the time.
We won't say that the keypad is essential for all August users but it is convenient enough that we can see many August users opting to add it on.
Easy to setup and install
Activity log in app to see who accesses lock
Solid build that can be installed anywhere
Backlit buttons
Unique codes for everyone
Codes can be revoked any time and can be schedule to only work at certain times
Option for August lock users
August icon is not obvious as a button
Sticks out a bit too much for some locations
Gets expensive as a smart lock setup
Rating: 4.5 out of 5
Where to buy
The August Smart Keypad will work with any generation August smart lock and is available separately on Amazon for $55.