Wistron plans to hire 10,000 staff for third iPhone factory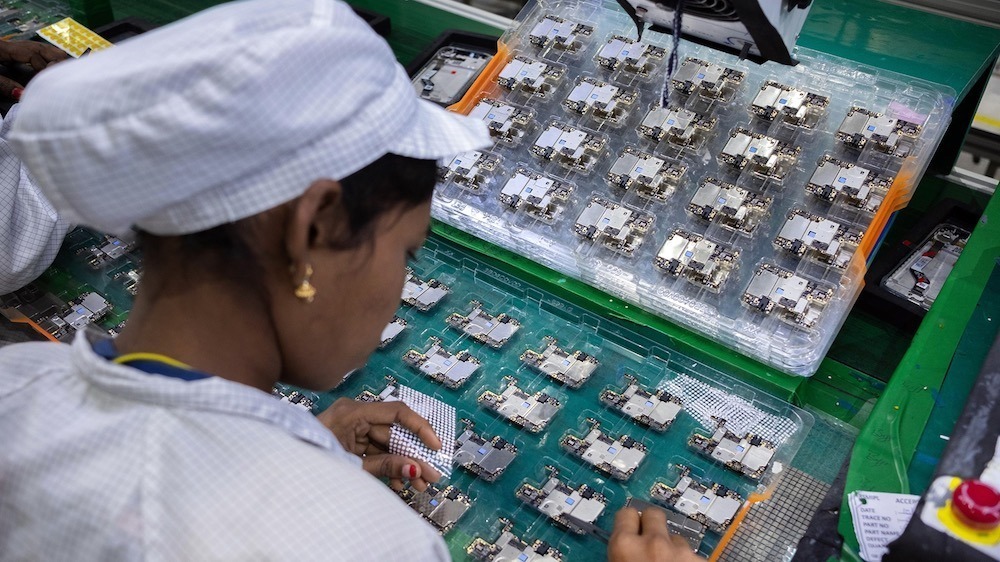 Apple assembly partner Wistron is allegedly preparing to hire up to 10,000 staff at its iPhone production facility in Narasapura, India, with a major hiring spree reportedly taking place in the next week.
Wistron is one of Apple's main partners for iPhone production in India, with the company operating multiple facilities in the country. Its third site in Narasapura, one of the largest industrial regions in Karnataka State, started initial iPhone production in January as part of a trial, but it seems to be getting ready to increase its output.
According to sources of New Indian Express, the contract manufacturer is preparing to make iPhones at a higher "commercial production" level in the facility soon. So far, Wistron is believed to have hired around 2,000 people, but intends to generate a total of 10,000 jobs at the facility.
Of the roles, at least 70 percent need to be provided to locals, as per the Karnataka Industrial Policy, equating to about 7,000 people.
The Principle Secretary to the Industries and Commerce Department Gaurav Gupta confirmed the hiring was taking place, claiming "We are happy to note that recruitment process has begun. They are going to start production soon." Wistron itself has yet to confirm the plans.
An official advised Wistron would be hiring people "in a phased manner," with current walk-in interviews being conducted at the facility for ITI and diploma graduates. Additional recruitment for new jobseekers and experienced workers is expected to start soon.
Apple has been keen to expand its production capacity in India, in part to help with sales in the region, but also to potentially diversify its overall manufacturing operation from a China-centric strategy. Wistron, as well as fellow Apple assembly partners Foxconn and Pegatron, have also applied to India's $6.6 billion Production-Linked Incentive Scheme, which aims to build up manufacturing in India by attracting smartphone and mobile device producers.