Apple's assembly partners applying for India's $6.6B manufacturing incentive program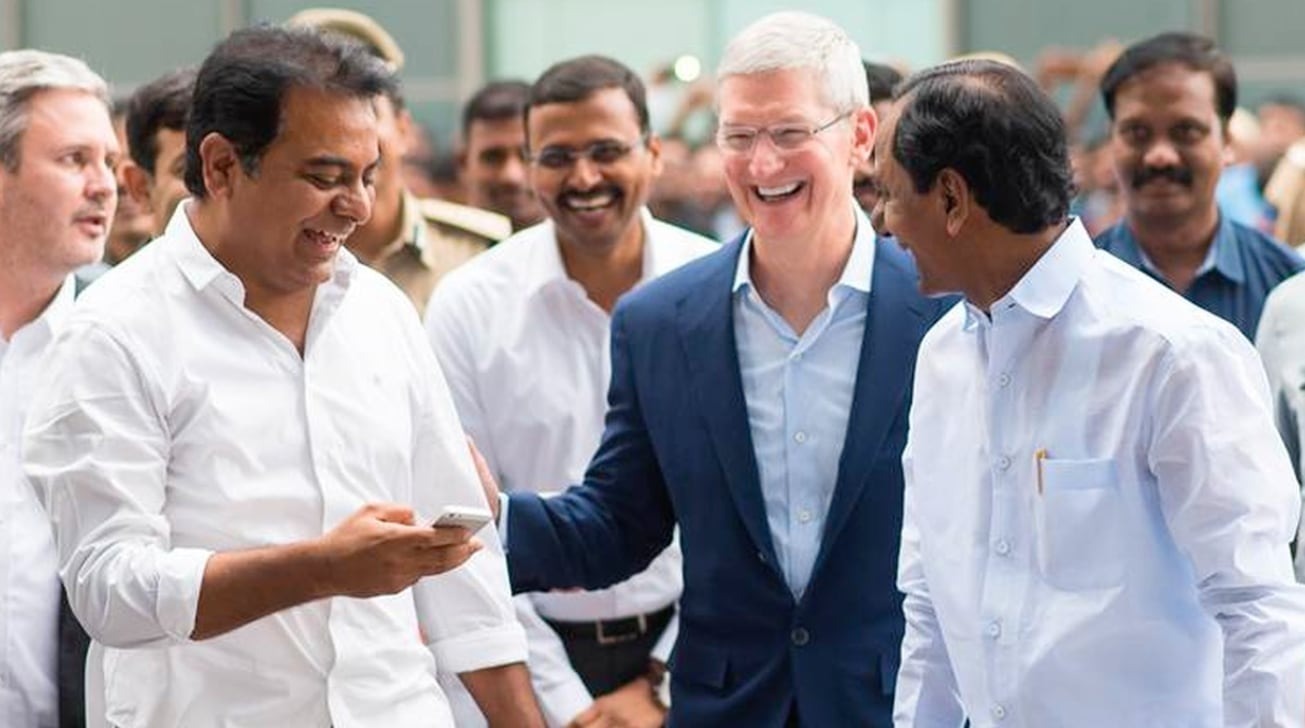 Apple's assembly partners Foxconn, Pegatron, and Wistron have all applied to participate in India's $6.6 billion Production-Linked Incentive Scheme, in a bid for benefits for increasing production of smartphones in the country.
India has been planning the PLI scheme for some time, with a goal to tempt large-scale manufacturers to increase their production of smartphones in the country. According to the Indian government, Apple's manufacturing partners will be taking part in the scheme, as well as Samsung and other local mobile device vendors.
The scheme will provide a 6% financial incentive on additional sales of goods produced in the country over a five-year period, TechCrunch reports India IT Minister Ravi Shankar Prasad informing a press conference on Saturday. Production between 2019 and 2020 will be set as the base year for improvement measurement.
Under the scheme, which has received 22 applications from firms ranging from assemblers to electronic component producers, participants have agreed to export 60% of locally-produced units out of the country. It is estimated this will result in $153 billion worth of smartphones and components during the entire five-year period the scheme will run for.
The companies signing up to take part have also agreed to offer direct and indirect employment opportunities to a total of 1.2 million Indians.
"Apple and Samsung, India welcomes you with attractive policies. Now expand your presence in the country," said Prasad, who pointed out the two companies made up more than 50% of global smartphone sales revenue.
"We are optimistic and looking forward to building a strong ecosystem across the value chain and integrating with the global value chains, thereby strengthening [the] electronics manufacturing ecosystem in the country," Prasad added.
In an attempt to make the scheme more attractive to Apple and other firms, the government has been making changes to the scheme. In May, a clause that valued the acquisition of plant machinery acquired from China and South Korea at only 40% of its real value, one that would have encouraged acquiring locally-produced manufacturing tools, was removed.
Apple's manufacturing partners Wistron and Foxconn are already producing iPhones in the country, while Pegatron has registered a subsidiary in India, with a view to setting up a new factory.
For Apple, the PLI scheme provides it more incentive to diversify its manufacturing out from China. Scaling up production in India will help reduce the impact of various international factors, including currency changes and political influences such as the US-China trade war.