Apple diversifying AirPods supply chain, potentially pushing refresh back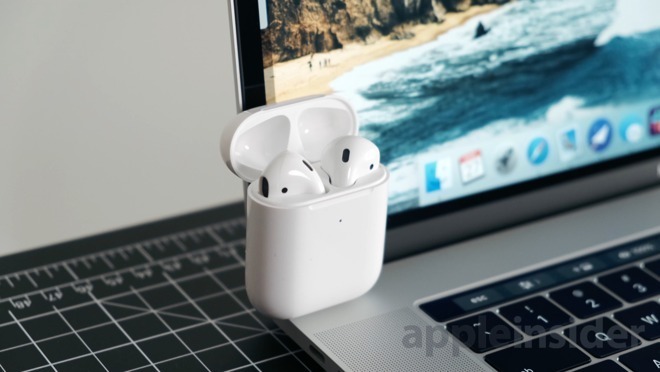 Apple is shifting a substantial portion of its current AirPods production from China to Vietnam, and appears to be considering a release schedule later than previously predicted for an AirPods refresh.
Apple plans to ramp up production of the second-generation of AirPods, this time outside of China. About 3 million to 4 million units, which works out to about 30% of classic AirPods will be "Made in Vietnam," the sources said. AirPods Pro, however, are still being produced in China.
Apple has been looking to expand its production of consumer electronics outside of China, due to both the ongoing pandemic and the on-again, off-again trade wars spurred by the Trump administration.
Vietnam has begun easing lockdown measures in April, which would allow for easier production of products, like AirPods, as workers are able to return to factories.
"The mass production of AirPods in Vietnam started as early as in March," a person familiar with the matter told Nikkei Asian Review. "The Vietnamese officials even granted special permits for a key Apple AirPods assembler to help the company bring in engineers to the country for smooth production during lockdowns."
The Nikkei Asian Review has an adequate track record when it comes to discussing and flagging notable supply chain moves. It has a notably poorer one when it comes to predicting Apple's specific plans, or product features. The shift to Vietnam for production is more of the former than the latter.
Apple has consistently sought manufacturing locations and suppliers outside of China. Apple's shift to producing AirPods in Vietnam was likely inevitable, as the company had begun trial productions in July of 2019.
In February, Apple saw delays and shortages in its supply chain as factories closed to mitigate the spread of COVID-19. AirPods were among some of the first products to see shortages as the leading AirPods manufacturers halted a majority of production.
Apple supplier Pegatron has also begun looking for factory sites in Vietnam. It is currently assumed that Pegatron would be using the site to produce styluses for Samsung mobile devices.