Third generation AirPods expected in 2021, new AirPods Pro in 2022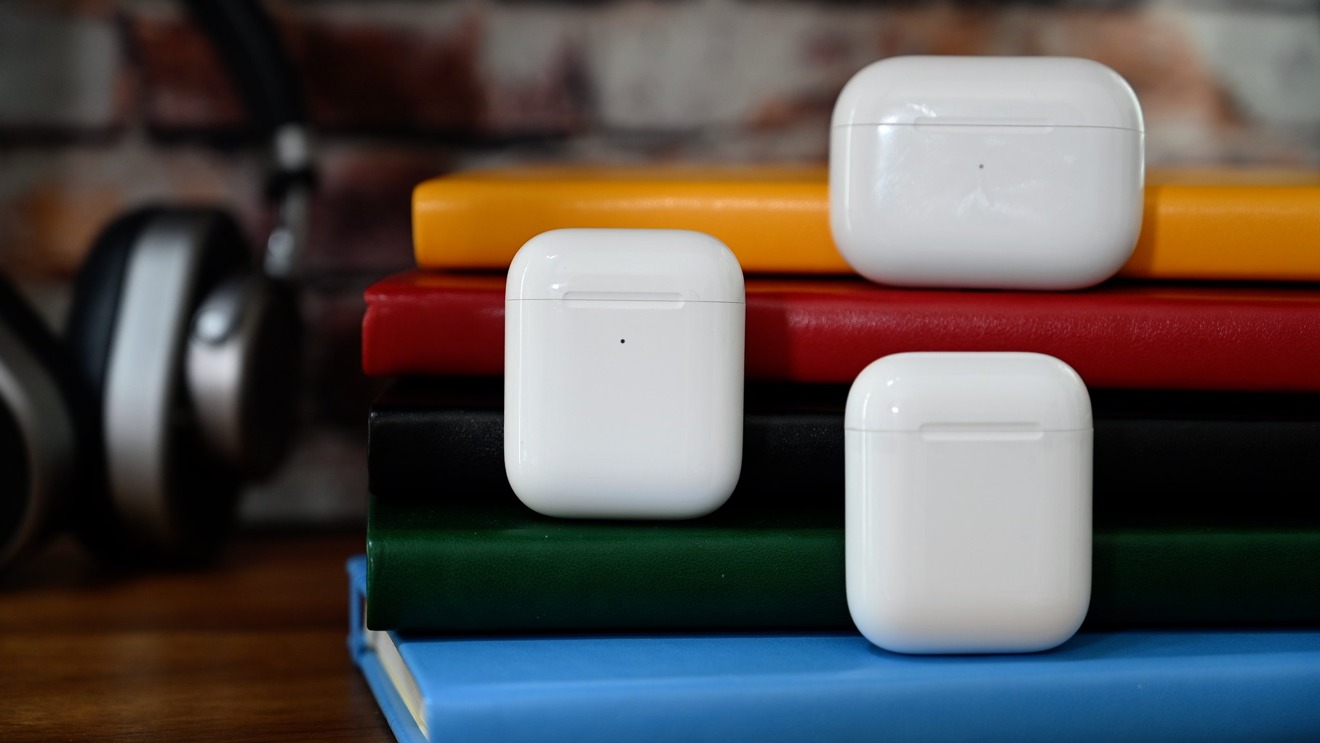 Ming-Chi Kuo has refined his forecasts for Apple high-end headphones and future generations of AirPods and AirPods Pro, with general information on production spanning through 2022.
In a note to investors seen by AppleInsider, Ming-Chi Kuo speculates about Apple's future plans for AirPods, AirPods Pro, and the long-rumored Apple high-end headset. Kuo believes that the high-end Apple-branded headset will start mass production in mid-2020 with release at some point later in the year.
"AirPods 3" are likely to head to production in the first half of 2021. The most significant change is a shift to a new design of the internals. Little in the way of feature or external changes are expected, similar to how the second-generation AirPods didn't change that much versus the first generation.
The second generation of AirPods Pro are slated to go into mass production in the fourth calendar quarter of 2021, or the first quarter of 2022. That will adopt similar engineering to the third generation AirPods, with a system-in-package (SIP) design, instead of a printed circuit board.
However, Kuo believes that a rumored late 2020 release of a new line of Apple AirPods is unlikely, and he believes that supply chain sources are confusing the design process with a Beats product.
"The market is expecting that there will be a new AirPods model coming in 2H20," Kuo writes. "However, we think it's more likely to be the new Beats model."
It isn't quite clear how this point squares with previous predictions of an "AirPods Pro Lite" by DigiTimes or "AirPods X" rumors. "AirPods X" were said by Prosser to be for sports like running, and similar to the Beats X in design with a wire connecting the left and right earbuds.
Kuo has previously predicted the "all-new" design in premium Apple over-ear headphones with reporting on the line dating back to as far back as 2018. Rumors about a 2020 ship date for the unit were also made on April 7 by Jon Prosser.
AirPods Pro sales faring well, with declining demand for AirPods
Kuo is seeing a shift in demand from second-generation AirPods to AirPods Pro in the wake of the coronavirus epidemic. Shipments of the second-generation AirPods are predicted to decline up to 40% quarter-over-quarter to between 11 million and 13 million units in the second quarter of 2020.
On the other hand, AirPods Pro are predicted to increase by up to 70% to between 11 million and 13 million units in the same quarter, thanks to replacement demand and the new functionality of the unit.
In total, Kuo believes that Apple could ship as many as 90 million units of AirPods in 2020. AirPods are predicted to be between 50 and 55 million, with the remaining 35 million to 40 million units being AirPods Pro.