AirPods X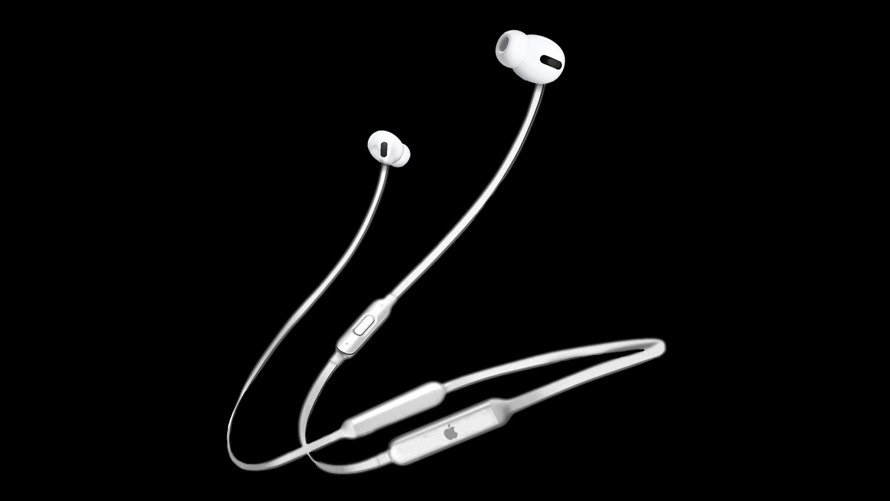 ⚠️ This content has been preserved for historical or organizational purposes, but is no longer being maintained. It is unlikely to be updated further and may contain duplicate or outdated information.
"AirPods X" is a rumored pair of workout earphones. Allegedly similar to BeatsX, a cable will connect two otherwise wireless earbuds. It was initially rumored to launch in late 2020 for around $200, but that didn't materialize. It's uncertain whether the leaks pointing to it were accurate, and if so, whether it's still in the pipeline.
This is an outdated rumors page. Find the latest information on the AirPods page.
---
Get Apple News Directly in Your Inbox
---
"AirPods X" is a possible future Apple product that would be a new entry in the company's lineup of wireless earphones. The product will allegedly be a pair of workout earphones at a relatively low price, initially rumored for a late-2020 release.
If the "AirPods X" rumors become a reality, you can expect a pair of Bluetooth workout earphones. One leak suggested it would be an Apple-branded follow-up to BeatsX. Like BeatsX, a cable would connect the otherwise wireless earbuds. However, since Apple launched Beats Flex as a 2020 update to the BeatsX line, it's possible supply-chain leaks were confusing the Beats product with an AirPods entry. Since Apple owns Beats by Dre, hardware manufacturing typically runs through the same supply channels.
"AirPods X" Rumored Features
"AirPods X Generation"
The first rumor possibly referencing the new product was in March 2020. Leaker Jon Prosser posted a Target document about a product called "Apple AirPods (X Generation)" with a $399 retail price. Target sources told AppleInsider that the retailer uses placeholder names for future products. These listings often use a made-up name with the correct price. The "X Generation" moniker may have been Target's dummy listing for a future AirPods product.
Given the $399 list price, it's possible the "X Generation" listing referred to a different product altogether. Apple launched its $549 AirPods Max over-ear headphones in December 2020, perhaps suggesting the leak was pointing to that with an inaccurate price.
Workout Focus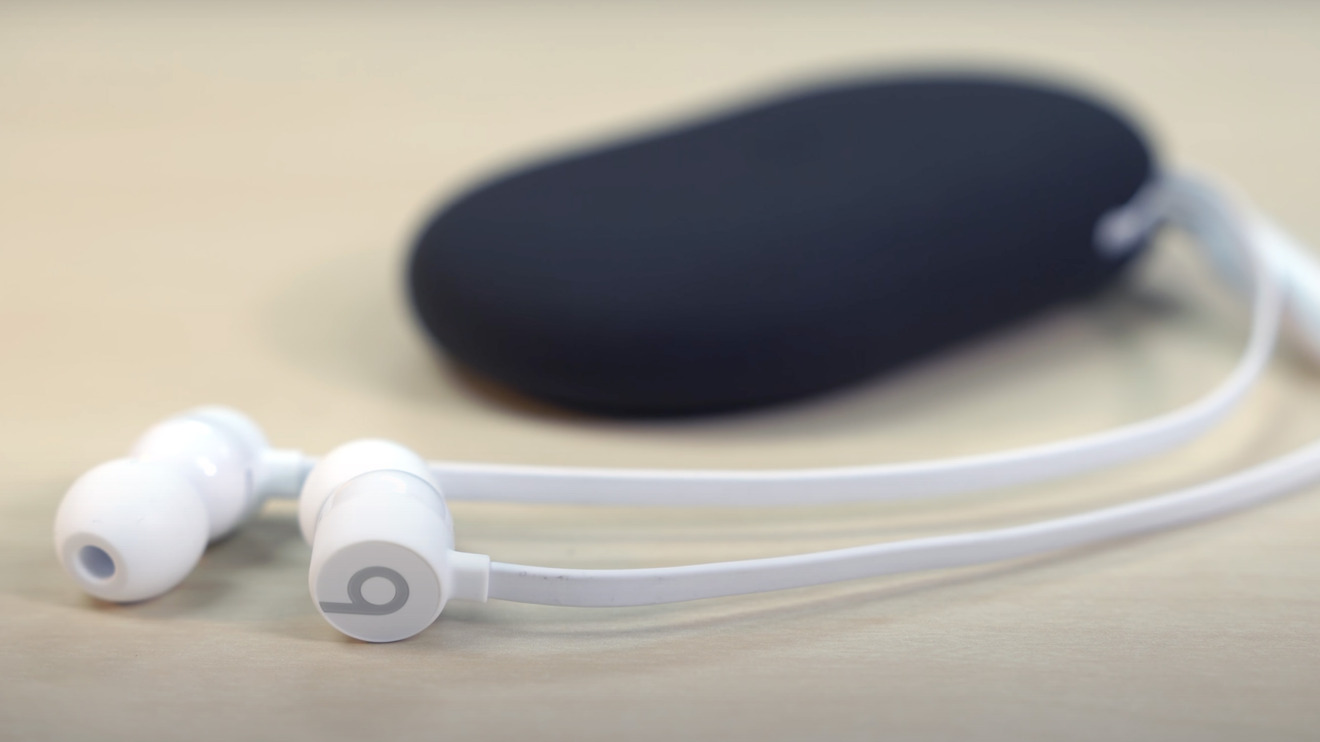 The most direct reference to "AirPods X" was in April 2020. Prosser again tweeted about it, this time using the "AirPods X" name specifically.
The details he posted included:
"AirPods X" name
Codename: B517
For sports/running (think BeatsX)
Priced around $200
Aimed for September or October 2020
Probably what others thought was "AirPods Pro Lite"
End goal: phase out Beats
His BeatsX reference suggested similar headphones under the AirPods brand. BeatsX has a wire connecting two earphones that connect to source-audio devices via Bluetooth. An "around $200" price would put it in the same price range as the second-generation AirPods with Wireless Charging Case. Perhaps Apple will market them as a workout-oriented alternative to standard AirPods.
His "AirPods Pro Lite" mention refers to a rumored product from separate leaks. That rumored product allegedly falls at a price point between AirPods and AirPods Pro. The "AirPods X" rumors may or may not refer to the same product.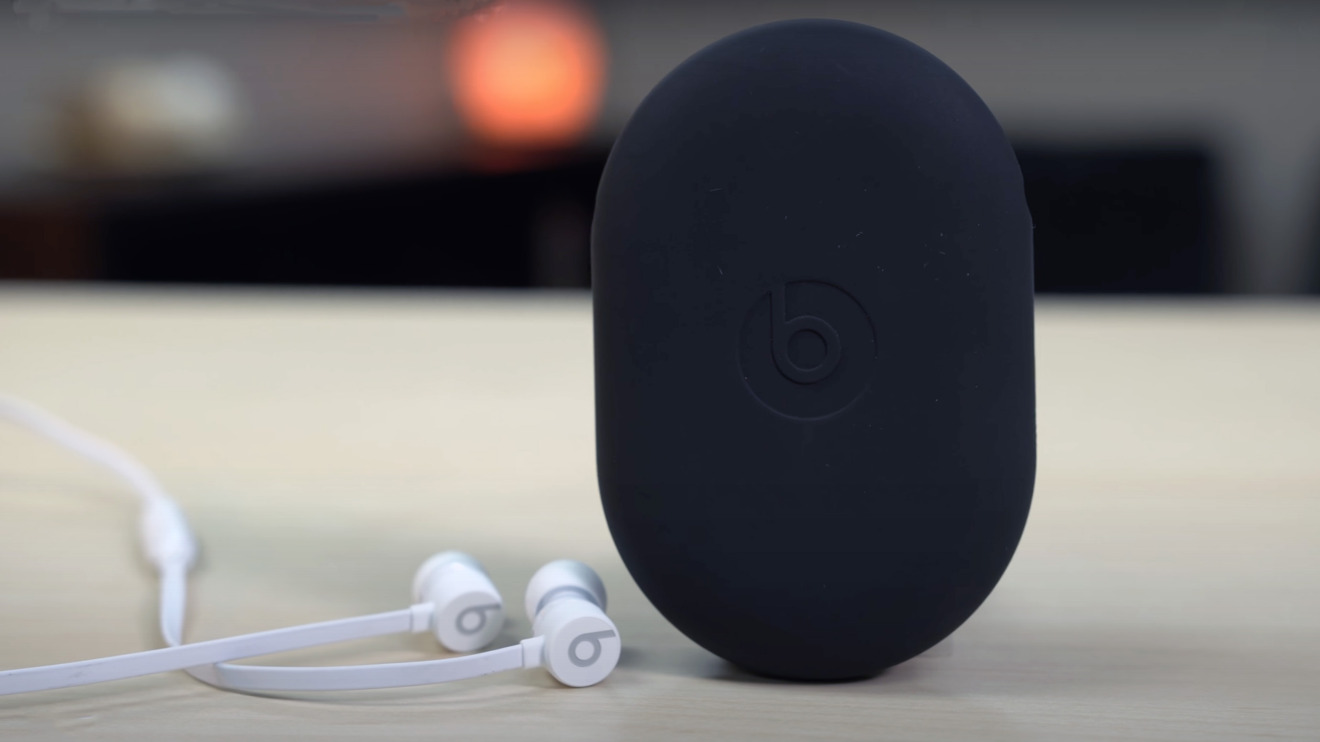 Prosser's prediction about phasing-out Beats would help explain why Apple would rebrand BeatsX as an AirPods product. However, killing the popular Beats brand is a claim you should take with healthy skepticism.
Respected analyst Ming-Chi Kuo appears to share those reservations. He predicted that the rumored headset would more likely be a Beats product. In an April note to investors, Kuo said, "The market is expecting that there will be a new AirPods model coming in 2H20. However, we think it's more likely to be the new Beats model." The product that eventually launched as Beats Flex may have been what Prosser was referring to, proving Kuo right.
"AirPods X" Features
BeatsX Similarities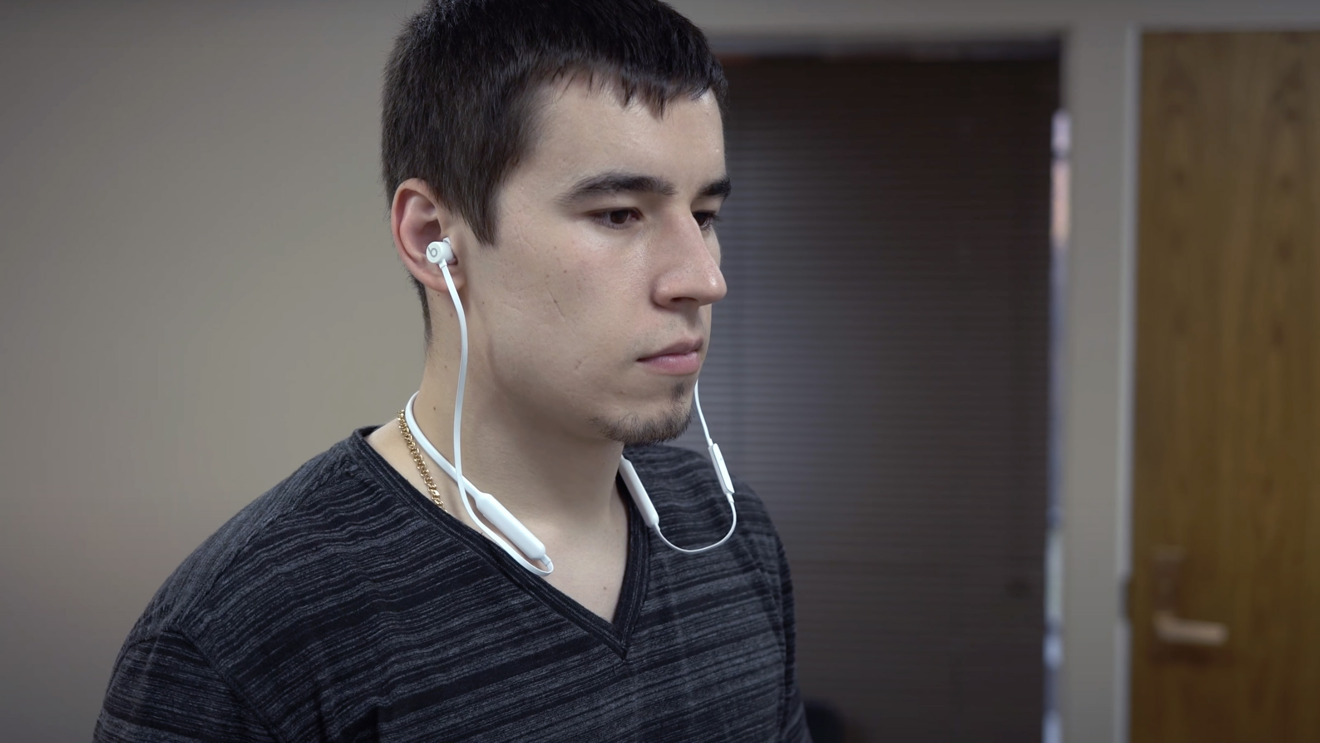 BeatsX is a pair of entry-level workout earphones released in 2017. They launched at $149, dropped to $119 the following year, dropped again later to $99, and, after the Beats Flex launch in October 2020, are now only sold at third-party resellers. Beats Flex, the spiritual successor to BeatsX, costs $49.
The headsets consist of two earbuds connecting with a cable that wraps around the back of the user's neck to secure them during workouts. Apart from that cable, the earbuds are wireless, using Apple's W1 chip to connect to an iPhone or other devices.
The BeatsX and Beats Flex cable includes a small, plastic remote control called RemoteTalk that sits on the connecting wire's left side. The remote is another workout-friendly feature that makes it easier to control music while at the gym or running. RemoteTalk has an integrated mic and physical controls. You can use the physical buttons to change volume, start or stop music, make or answer a call, and summon Siri.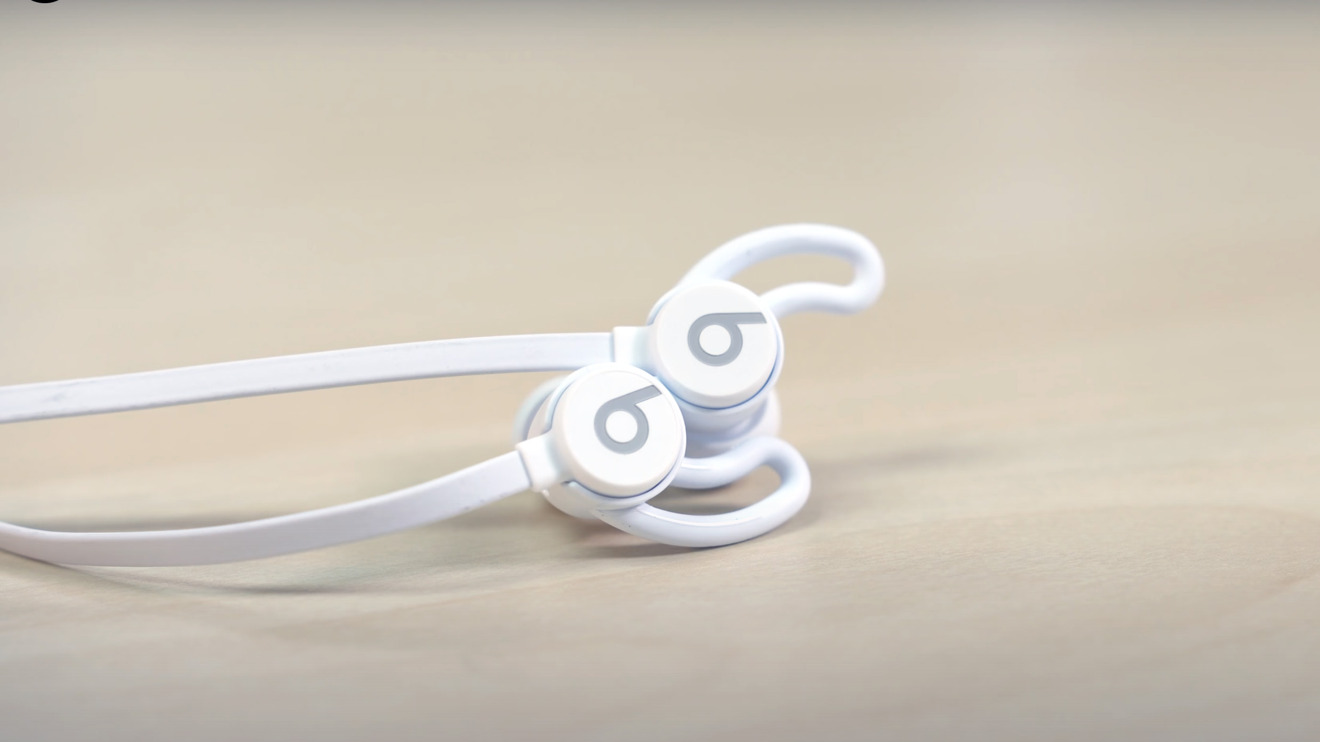 If Apple were ever to launch a BeatsX successor under the AirPods brand, it would likely use the H1 chipset. Compared to the W1 found in BeatsX, the H1 provides:
Faster switching between devices
Bluetooth 5 instead of Bluetooth 4
30% lower gaming latency
Voice-activated Siri
A more stable connection
Why "AirPods X?"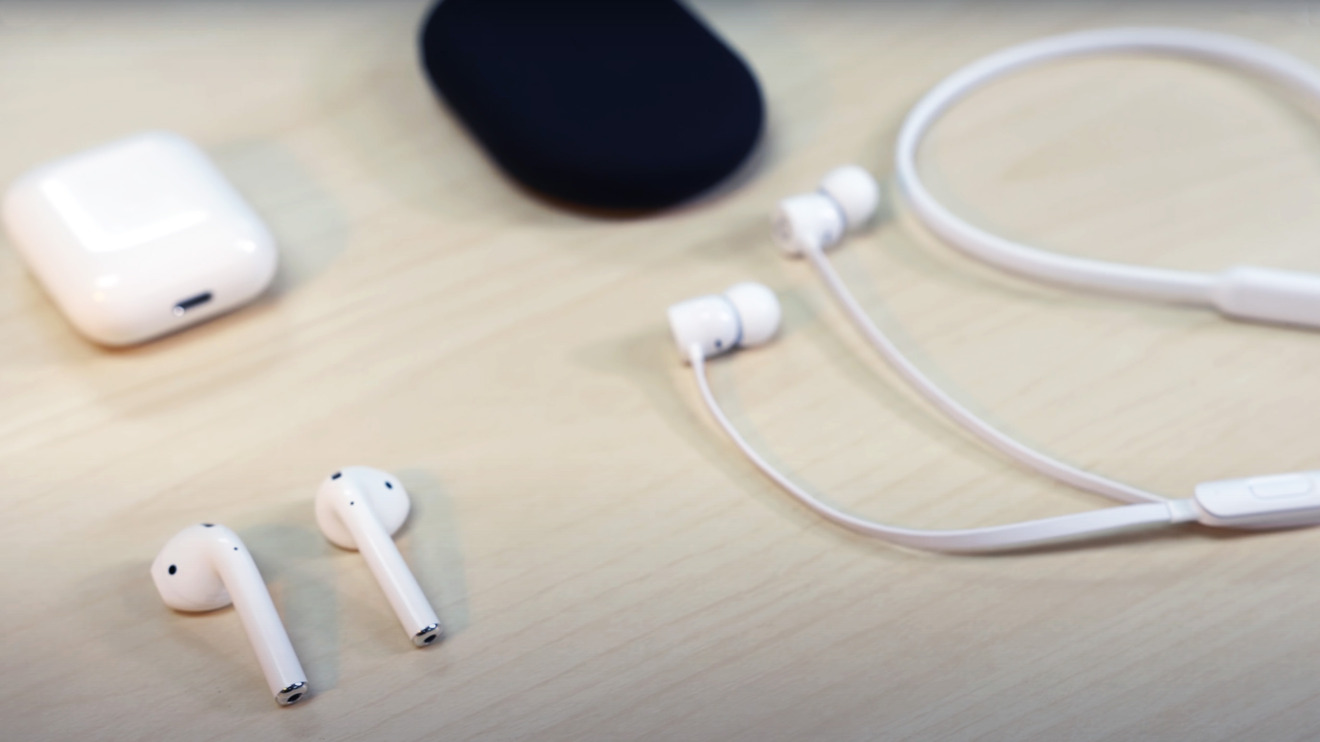 This rumored product was likely the new Beats Flex that supply-chain watchers mistook for AirPods. However, an eventual BeatsX successor branded as AirPods would raise some further questions. Why would Apple move the product under a different masthead?
One possible explanation would be Apple wanting an AirPods workout product. While gym-goers, runners, and athletes use AirPods, they aren't designed or marketed as workout headphones. The ear hooks and neck cables in PowerBeats Pro, PowerBeats, and BeatsX can secure the buds in your ears during strenuous activity.
Moving one Beats product into the AirPods line, currently lacking workout options, could serve dual ends. It would decrease overlap within the Beats line and add diversity to the AirPods lineup.
"AirPods X" Price and Release Date
Ming-Chi Kuo predicted the new earphones would launch in the second half of 2020. Apple's "Hi, Speed" event on October 13, where it will announce the "iPhone 12" family, included the release of Beats Flex.