China urges calm as US hikes Mac desktop tariff to 30%, iPhone to 15%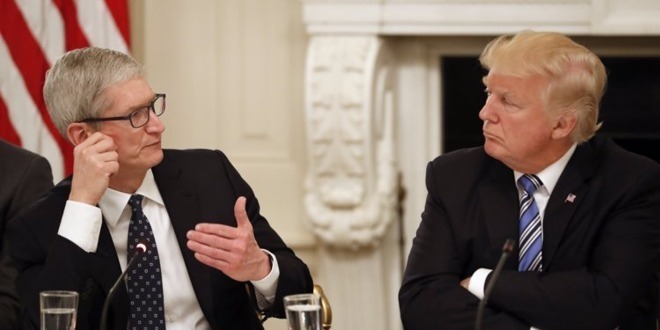 AppleInsider is supported by its audience and may earn commission as an Amazon Associate and affiliate partner on qualifying purchases. These affiliate partnerships do not influence our editorial content.
The tariff on Chinese imports that will hit the Mac desktop line on September 1 has been raised to 30% and the one affect the iPhone in December has grown to 15%.
The administration of President Donald Trump has proceeded with threats to increase the imminent 10% tariff on $300 billion in imported goods from China, increasing the cost to 15%. An official notice from the US Trade Representative's office advised the collection on goods affected by the tariff will start on Sunday as planned, and will affect over $125 billion in imports.
As part of the same notice, Reuters reports the 10% tariff that was delayed for the iPhone and some other goods until December, making up the remainder of the $300 billion, will be upgraded to 15%. A separate USTR Federal Register notice is also being issued over a planned tariff raise on $250 billion in goods, with the existing 25% tariff being raised to 30%.
For Apple's products, this means the iMac, Mac mini, Mac Pro, HomePod, and all headphones will be subject to the 30% tariff starting on Sunday, September 1. All other products, including iPhones, will face the 15% tariff from December 15.
The Chinese government does not pay the tariffs, and they are assessed on the US companies importing the goods in question. It is speculated Apple could absorb the tariff on the iPhone due to savings it has made in reducing the cost of production per device. Other companies like Walmart have already passed price increases on to customers and Sony says it will raise prices as well.
The increase in the tariffs follow after China retaliated against the earlier tariffs by applying its own against $75 billion tariffs on goods imported from the US.
On the China side of proceedings, the government is keen to discuss a possible resolution to the trade war, and seemingly does not want to make things worse.
"We firmly reject an escalation of the trade war," said China Ministry of Commerce spokesman Gao Feng according to CNBC, "and are willing to negotiate and collaborate in order to solve this problem with a calm attitude."
Gao advises the countries have maintained "effective" communication, specifically citing an August 14 call, but didn't comment further on a claim by Trump on Monday that he had been called by Chinese representatives over the weekend to make a deal.
"China has plenty of means for countermeasures," Gao warns, "but under the current situation, the question that should be discussed right now is about removing the U.S.' new tariffs on $550 billion in Chinese goods to prevent escalation of the trade war."