Apple 'won't make an exception' for Epic to skirt App Store rules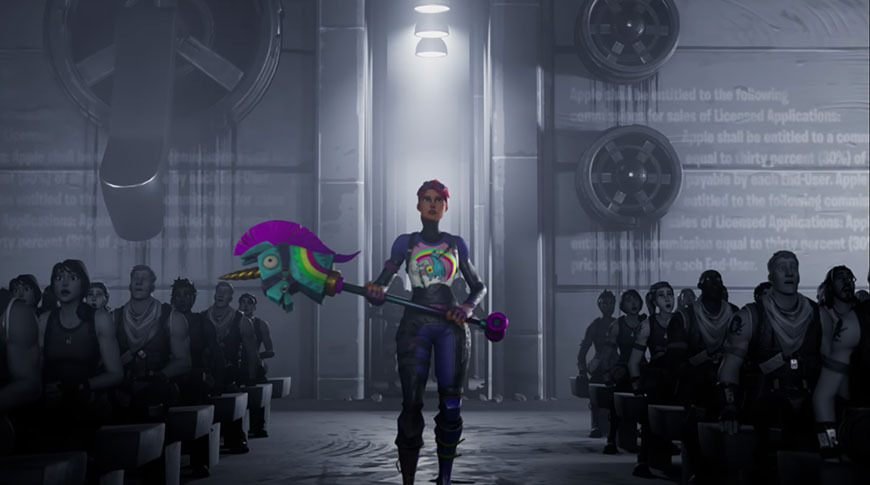 Days after Epic slapped Apple with a lawsuit over the removal of Fortnite from the App Store, Apple on Monday again publicly responded to the developer's allegations of monopolistic practices, saying no exceptions will be made to its guidelines.
Apple's first statement on Epic's broadside legal attack was issued to The Verge on Monday.
As expected, the tech giant is not backing down from the legal challenge — and bruising PR campaign — saying Epic created the problem for itself by sidestepping App Store guidelines when it released an update to Fortnite last week. That problem, and the legal mire in which both companies now find themselves, can be easily remedied.
The latest version of the app, which was quickly pulled from the online marketplace last Thursday, incorporated an option to pay Epic directly for in-app content, blatantly flouting Apple's developer agreement. A corresponding update for Android was yanked from the Google Play Store for similar reasons.
The App Store is designed to be a safe and trusted place for users and a great business opportunity for all developers. Epic has been one of the most successful developers on the App Store, growing into a multibillion dollar business that reaches millions of iOS customers around the world. We very much want to keep the company as part of the Apple Developer Program and their apps on the Store. The problem Epic has created for itself is one that can easily be remedied if they submit an update of their app that reverts it to comply with the guidelines they agreed to and which apply to all developers. We won't make an exception for Epic because we don't think it's right to put their business interests ahead of the guidelines that protect our customers.
The statement offered on Monday borrowed from a release last week, but added wording to emphasize that it is Epic to blame for the fiasco. In particular, Apple makes clear the gaming company will not receive special treatment on the App Store.
Earlier today, Epic revealed Apple is threatening to terminate the game maker's developer account and cut off access to iOS and Mac development tools. If Apple moves forward with its planned course of action, Epic will no longer be able to update the Unreal Engine on which many iOS and Mac games are built.
Epic filed a temporary restraining order to halt Apple's escalation, saying the iPhone maker "is attacking Epic's entire business in unrelated areas."