Level Touch is a compact HomeKit smart lock that can be controlled with a tap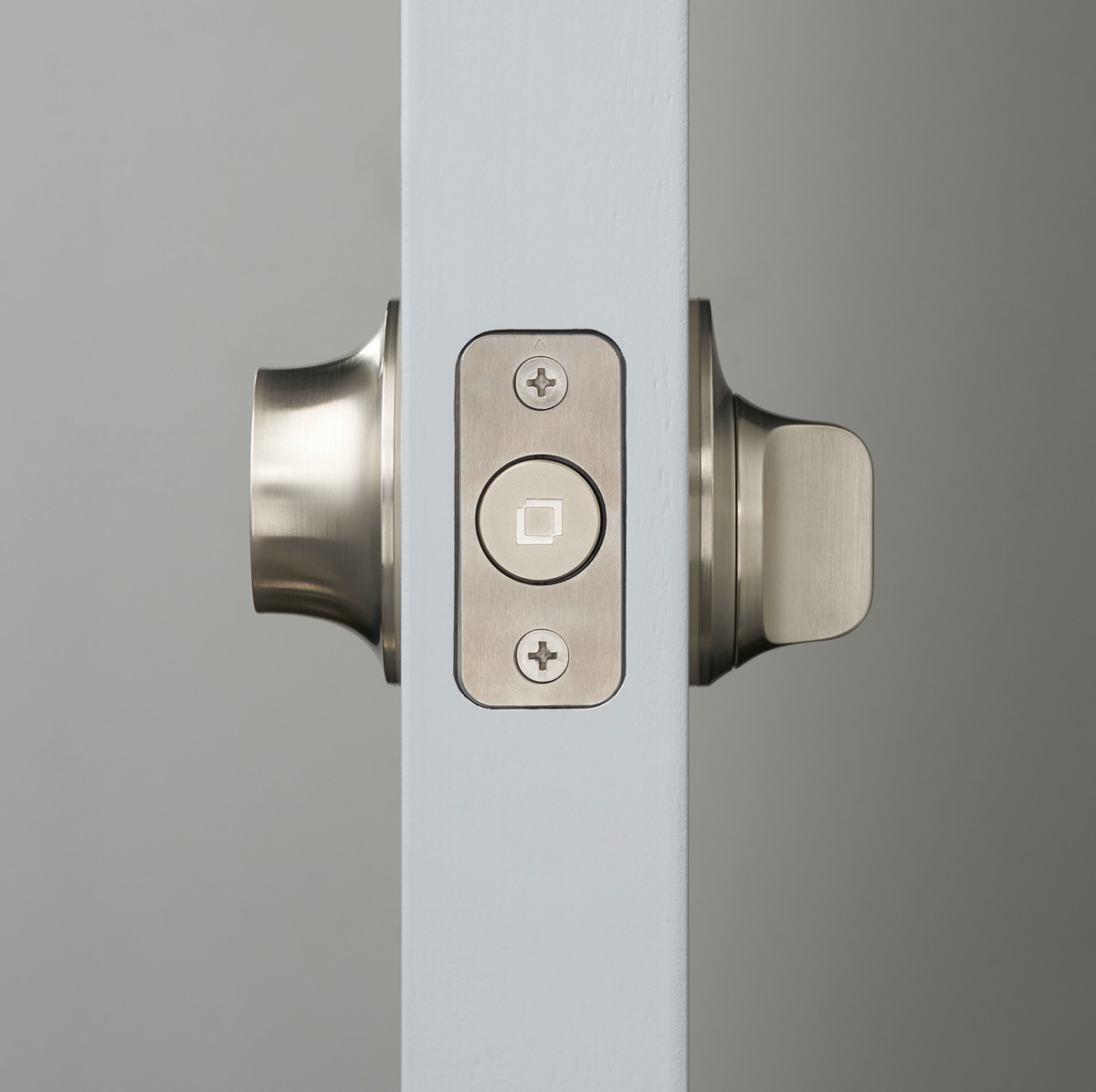 Level is out with its latest smart lock, the Level Touch which can be controlled by a tap or through HomeKit.
The original Level Lock was known as being the invisible smart lock due to the fact that all of its brains were tucked away inside your door, allowing you to keep your current deadbolt and not see any of the tech from the outside. No bulky attachments.
This new version keeps much of that design, but allows users to upgrade a deadbolt throw and outer key hole in the process with sleek new ones that respond to touch. They are no bigger than any other deadbolt hardware but sport a clean modern appearance.
When you need to lock or unlock the door, simply touch the edge. It is made with a combination of 440C stainless steel and strengthened metal alloys to meet BHMA AAA certification which is the highest industry standard for security and durability.
It runs on a standard CR2 battery driving the same six-stage motor found in the original Level Lock. The battery provides enough power for about a year of use.
Another feature is keycards. Users can tap the door with either of the two included keycards without using the Level app to automatically unlock the lock. This is helpful for those who don't have smartphones or when you go out for a run without your phone.
Many other smart lock features are present including auto-unlock, shared virtual passes, activity timeline, audio confirmation, and of course, HomeKit support.
As the Level Touch is Bluetooth, HomeKit brings more features such as remote connectivity, voice control, automation routines, and notifications.
The Level Touch is available to order from Level now for $329 and it comes in satin nickel, satin chrome, polished brass. A matte black color will arrive in early 2021.