New iPad Air moves Touch ID to power button, has USB-C says leaker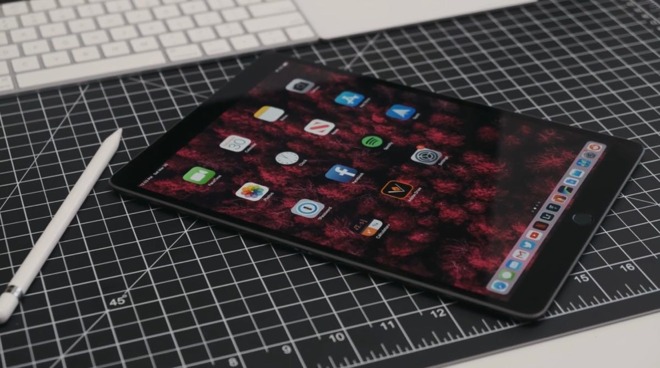 AppleInsider may earn an affiliate commission on purchases made through links on our site.
A leaker has posted what are purported to be images of an as-yet unreleased iPad Air manual, which show a larger display, and Touch ID relegated to to the sleep/wake power button.
Backing up previous reports that the forthcoming "iPad Air 4" will have an 11-inch display and use USB-C, a new leak claims to have images from Apple's documentation. The four shots show pages from what appears to be a Spanish-language iPad Air Manual.
The illustrations in the manual suggest that the display will be close to edge-to-edge. They show with graphics how this iPad Air will not have a Home button and instead will need the same swiping gestures as a Face ID device.
However, the Spanish captions also directly refer to "Touch ID with the top button to unlock the iPad Air." Leaker DuanRui also confirms that in the Twitter thread that follows the post.
DuanRui does not have a particularly long or strong track record in leaking Apple information. However, a recent DuanRui posting claiming that Apple's "iPhone 12" could come with a braided Lightning cable appear to have been backed up by the better-known leaker @L0vetodream.
The existence of forthcoming iPads has most recently been confirmed by Apple's listing model numbers on the EEC database.