Samsung Galaxy Z Fold 2 may be cheaper than original at launch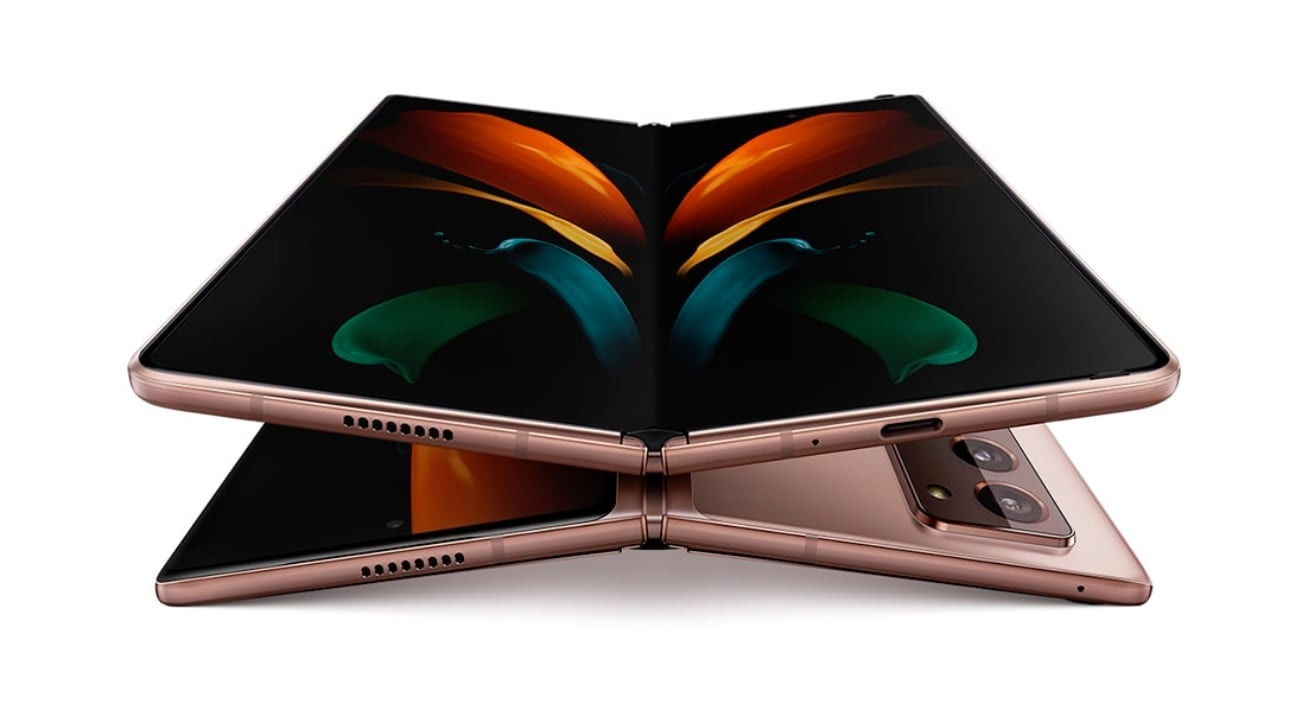 AppleInsider is supported by its audience and may earn commission as an Amazon Associate and affiliate partner on qualifying purchases. These affiliate partnerships do not influence our editorial content.
Samsung's Galaxy Z Fold 2 smartphone could cost consumers a little less money than the original Galaxy Fold at launch, with Samsung's own website seemingly revealing the price ahead of its official unveiling on September 1.
Initially revealed alongside other new releases in early August, the Galaxy Z Fold 2 was outlined by Samsung, but a release date and pricing for the smartphone were not advised at the time. Ahead of a Samsung Unpacked livestream that will take place on September 1, the Samsung website in the United Kingdom briefly displayed the price of the new model, before being taken down.
The leak, reported by Android Authority, reveals the price of the Galaxy Z Fold 2 in the UK to be £1,799 ($2,400). The price is approximately £100 ($133) cheaper than the Samsung Galaxy Fold at launch, which may be a small comfort for potential buyers.
The pricing in the United States probably won't be as high as in the United Kingdom, especially as prices in the UK incorporate sales tax automatically, which for most electronic goods is set at 20%. The pre-tax UK price brings it down to £1,499 ($2,001), somewhat closer to the $1,980 launch price of the Galaxy Fold in the United States, but it is likely Samsung will lower the price further so the second-generation model is cheaper that the first in most territories.
Even with a small reduction, the price of the Galaxy Z Fold 2 will still seem quite expensive compared to Apple's top-tier iPhones. For example, the most expensive iPhone 11 Pro Max with 512GB of storage is $1,449, or a pair of 256GB iPhone 11 units could be acquired for a combined total of $1,698, or three 256GB iPhone SE handsets for a collective $1,647.
The Galaxy Z Fold 2 sports a larger 7.7-inch folding screen, up from 7.3 inches, and has a 6.23-inch screen on the front. Powered by a Snapdragon 865 chip, it includes two 12-megapixel cameras with a 64-megapixel zoom version. As well as being able to select the color of the device itself, customers can also elect to customize the device's hinge, by opting for a red, blue, silver, or gold casing.
It will remain to be seen how well the new version will take on the rigors of consumer use, as Samsung has spent more time refining the design, which could help make it more resilient. The first version suffered issues with the screen during reviews, forcing Samsung to rethink the design before shipping a modified version months later.