JP Morgan raises AAPL price target to $150, with room to grow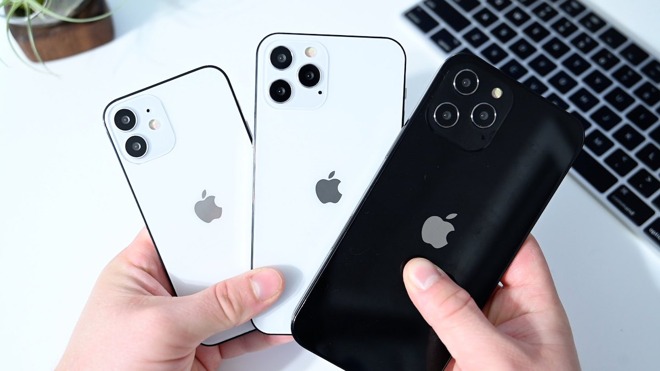 JP Morgan has raised its 12-month price AAPL target to $150 after Apple's four-for-one split, noting that there are still significant upsides to the stock despite its already rich valuation.
In a note to investors seen by AppleInsider, lead analyst Samik Chatterjee said that while Apple's rich valuation may no longer be an easy entry point to AAPL, there are still plenty of upcoming drivers and catalysts that "will make it difficult for investors to step away."
While the $2 trillion milestone was a significant one for Apple, the fact that the Cupertino company achieved crossed that threshold in a year disrupted by COVID-19 "testifies to the recurring nature of not only its Services, but also its Products."
The upcoming "iPhone 12" lineup, for example, should offer additional upside beyond current investor expectations due to a wider range of price points.
Apple's flagship hardware product is proving itself resilient despite coronavirus disruptions, but the switch to remote working has stirred tailwinds for tablet and laptop sales — something the analyst believe could be another driver of revenue and earnings.
Chatterjee adds that investors are likely banking on potential revenue and earnings upside to justify the premium multiple, since shares of AAPL are trading at around a 30x price-to-earnings (P/E) multiple.
Apple's valuation premium is justified, Chatterjee says, by the potential for both earnings upside and by free cash flow metrics. The uptick in the company's forward P/E trading multiples has been driven by confidence in Apple's sustainability, and Chatterjee says that demonstrates "ample opportunity to drive growth through replacement of the large installed base."
As far as other catalysts, the analyst says there are two that will be tough for investors to ignore. Namely, the upcoming "iPhone 12" launch event, as well as expected moderation of the trade tensions between U.S. and China if there's a change in the current U.S. administration.
Chatterjee has revised JP Morgan's Dec. 2021 price target to $150, up from $115 post-split. That's based on a Dec. 2022 earnings-per-share estimate of $4.96 and a blended P/E multiple of around 30x.
Shares of AAPL are currently trading at $131.24 on Tuesday in intra-day trading.