Apple Maps now has 3D images in Amsterdam, transit information in Portugal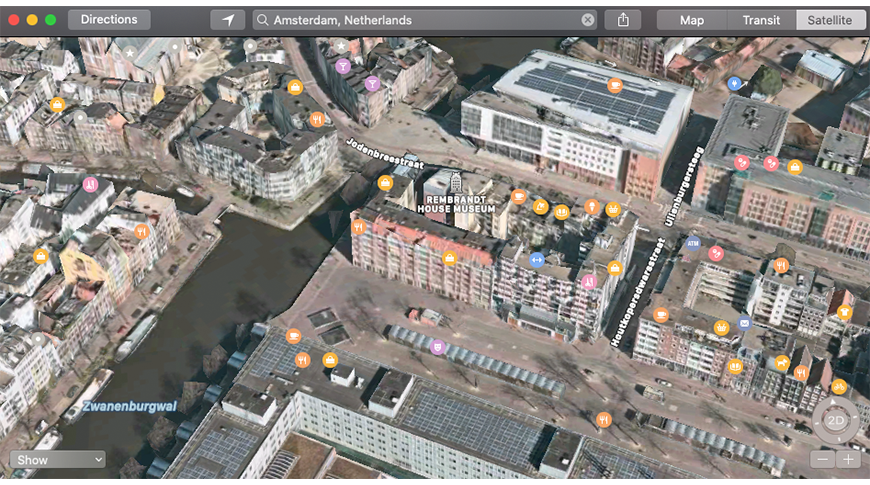 Apple has expanded Apple Maps' 3D view feature for several locations in the Netherlands, and Portugal's capital city gets in-depth transit information.
Those viewing Amsterdam and its surrounding areas will now be able to see buildings, trees, parks, and more in 3D when viewing them within Apple Maps.
iCulture offers the current list of known areas, which includes Amsterdam and the following surrounding areas: Aalsmeer, Bloemendaal, Haarlem, Heemstede, Hoofddorp, Zaandam, and Zandvoort. They also point out that several intermediate villages are available to view as well. The images are reported to have been taken in early 2020.
Currently, there is no Flyover tour available. It is possible that it could follow soon now that the area has 3D imagery.
In addition to the 3D expansion in the Netherlands, Portugal's capital city, Libson, now features detailed transit information, as pointed out by MacRumors.
Apple uses its own high-resolution photos and sophisticated three-dimensional models to render Apple Maps' 3D and Flyover imagery. The feature makes it easy to spot landmarks, buildings, and other objects of interest.