Only 'iPhone 12 Pro Max' will feature fastest mmWave 5G, report claims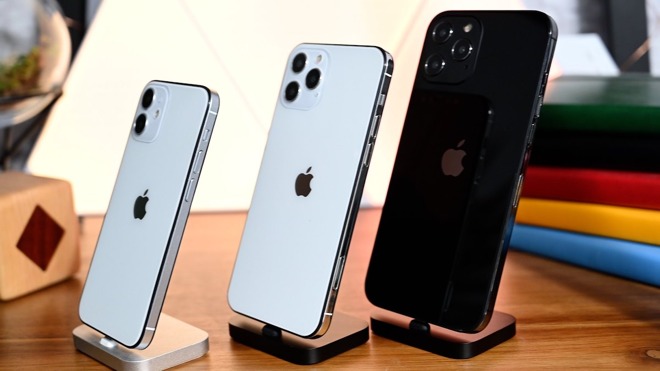 AppleInsider may earn an affiliate commission on purchases made through links on our site.
Only one of Apple's upcoming "iPhone 12" models in 2020 will sport mmWave 5G, a new report claims, though there are reasons to take the prediction skeptically.
The "iPhone 12" lineup is largely expected to be the first to bring 5G support to Apple's handsets, including both speedy mmWave 5G and slower sub-6GHz 5G. There is differing information on which specific devices will support spectrum, however.
A new Fast Company report, citing a source in the wireless industry, claims that only the 6.7-inch "iPhone 12 Pro Max" device will support the ultra-fast mmWave spectrum.
That's because, as the source contends, only the largest iPhone expected in the fall will have the space and battery size to support the special antenna design and larger power draw that mmWave would require. Additionally, Fast Company reports that only "iPhone 12" models in the U.S., South Korea and Japan will support the top 5G spectrum.
While battery size and physical internal space are likely issues for 5G deployment, there are already devices smaller than the rumored 6.7-inch form factor of the "iPhone 12 Pro Max" that support 5G. Most notably, the 5.78-inch Samsung Galaxy S20 supports mmWave speeds.
Well-connected analyst Ming-Chi Kuo has previously forecast that all four "iPhone 12" models will support 5G, though he didn't specify which type. Other analysts, including several from JP Morgan, predict that two of the four iPhones released in 2020 will support mmWave.