New animated Apple TV+ movie 'Wolfwalkers' trailer debuts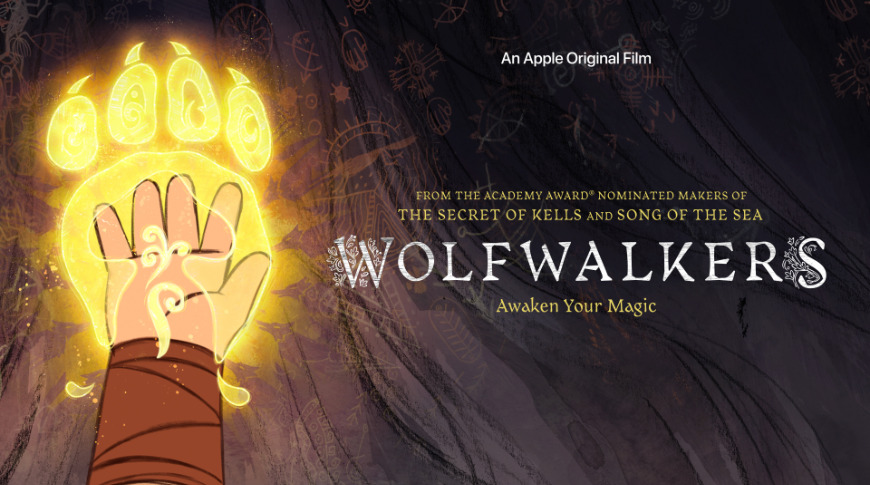 Apple TV+ debuted a first-look trailer for "Wolfwalkers," an animated movie about a magical Irish legend of those who live among the wolves.
It tells the story of a young apprentice hunter who must journey to Ireland with her father to wipe out the last wolf pack. Once there she meets a girl who is friendly with the wolves and whose tribe is rumored to turn into wolves at night.
This is the first feature-length animated film for Apple TV+ and will release "soon" according to the promo. Animated movies and TV shows will likely lead the way during the pandemic, though this particular film has been in production for around three years. The movie was created by the studio famous for "Song of the Sea."
Apple has some content directed at kids, though not much animated content altogether. The platform debuted with "Snoopy In Space" for younger kids and the family-friendly musical series "Central Park" concluded its first season recently. Other kid-focused productions include a "Fraggle Rock" reboot and "The Helpsters." The children's programming for Apple TV+ had 17 Daytime Emmy nominations.
The trailer and press release for the movie was dropped amid expectations of an Apple event announcement or product release.