AMD to unveil Radeon RX 6000 GPU family on Oct. 28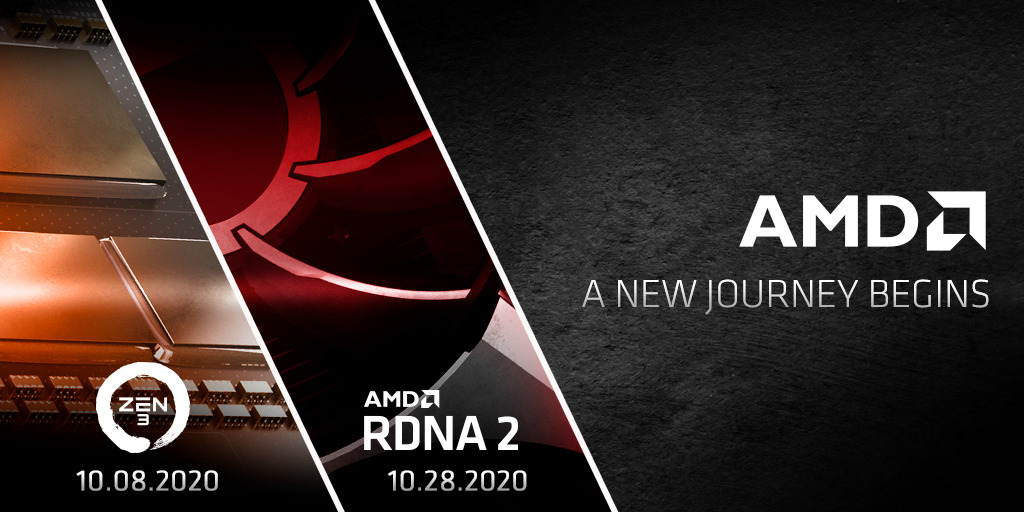 AMD is set to announce its new line of Radeon RX 6000 graphics chips at an event on Oct. 28, the chipmaker said Thursday.
The new GPUs will be based on AMD's new RDNA 2 architecture, which could bring a 50% performance-per-watt boost and "uncompromising 4K gaming."
Exact details and specifications for the upcoming chips are still sparse. However, AMD said that the Oct. 28 event will let users learn more about RDNA 2, Radeon RX 6000 chips, and the company's "deep collaboration with game developers and ecosystem partners."
Along with increased performance and power efficiency, the GPUs will also feature ray-tracing capabilities and variable-rate shading. That'll bring the AMD chips more in-line with main rival Nvidia. Rumors from earlier in 2020 also suggest that the RDNA 2 cards could come equipped with up to 16GB of GDDR6 video memory, a 256-bit bus, and more fans for additional cooling.
Leaker @coreteks has also indicated that AMD's goal may be to undercut Nvidia's pricing, though it isn't clear how much the Radeon RX 6000 series will retail for.
Apple presently has drivers in macOS for the Radeon RX 5700, Radeon VII, Vega 64, Vega 56, and most of the 400 and 500 series PCI-E cards. While Mac drivers don't typically arrive day and date with the cards' releases, they do arrive within a few months of unveiling in a macOS update.
AMD cards are the only PCI-E cards that Mac Pro or Mac-based Thunderbolt 3 eGPU users can use internally at the moment. Apple has ditched Nvidia GPU support in favor of Radeon cards, and there are no signs of it returning any time soon.
The AMD announcement event will kick off at 12 p.m. Eastern Time (9 a.m. Pacific) on Wednesday, Oct. 28.