DuckDuckGo can now be set as default iOS 14 web browser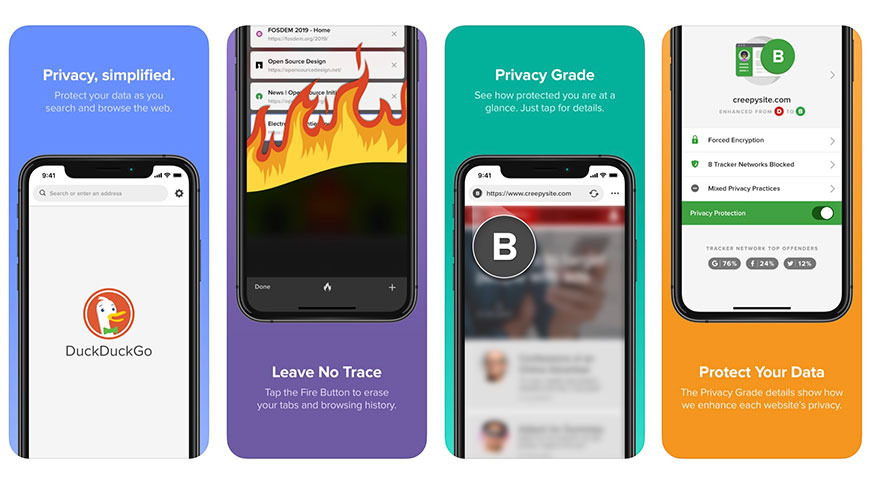 Popular web browser DuckDuckGo on Wednesday released an update that enables users to set the iOS app as a system default in iOS 14.
The latest version 7.53.0 of DuckDuckGo for iOS adds support for a new iOS 14 feature that allows third-party apps to be set as the system default web browser, replacing Safari on iPhone and iPad.
For the first time, Apple's mobile operating system allows users to choose a default web browser and email app. Software and services that meet criteria outlined by the company can offer the capability, though developers need to code in support.
In addition to the default browser option, today's DuckDuckGo update enables users to add web search and favorites to the home screen in the form of widgets.
A blog post detailing the update notes DuckDuckGo will retain and build upon user privacy features like default blocking of third-party tracking requests. The technology is claimed to deny user tracking techniques employed by Google and Facebook, among others.
The app is a free download from the iOS App Store. Once installed, users can navigate to Settings > DuckDuckGo > Default Browser App and select "DuckDuckGo" to transition from Safari.
Today's DuckDuckGo update follows similar releases from Microsoft, which pushed out new versions of email client Outlook and the Edge web browser to take advantage of iOS 14's new default replacement features.