How to change your default Mail app in iOS 14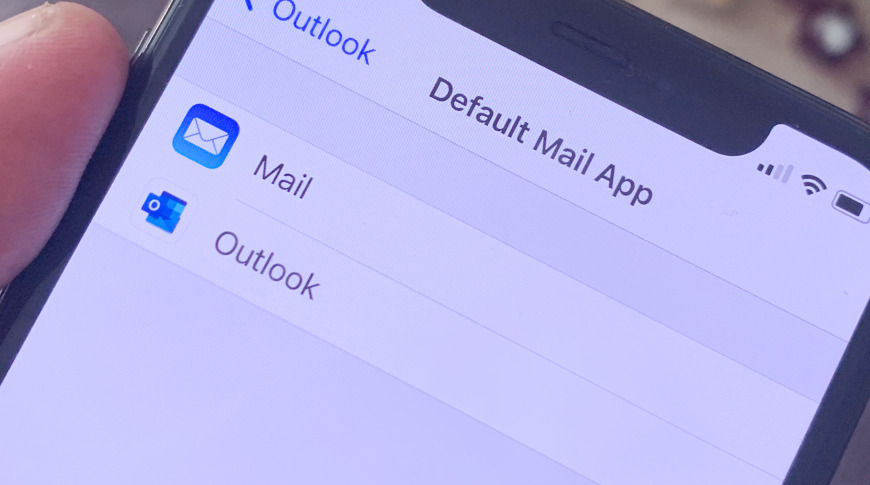 There are some limitations, but for the first time you can now entirely replace Apple's Mail app with a third-party one you prefer, in iOS 14.
From its launch in 2007 to the release of iOS 14 in 2020, all iPhone and iPad users had to use Apple's Mail app. You could choose to also use any number of third-party ones, but you couldn't entirely escape Apple.
If you tapped on an email link on a website, for instance, no power on Earth could stop Apple Mail being the app that opened. Now, though, you can switch that off, and entirely use another email client app — with two important limitations.
Your email app may not work yet
The first limitation is a temporary one as developers run to update their apps for iOS 14. More than ever this year, as Apple released iOS 14 unexpectedly, many developers are not ready and it's going to take some time for them to catch up.
When they have, their email client can replace Apple Mail — if it's compatible. "Since email is a critical avenue for communication," Apple has told developers, "Apple requires that email apps must meet specific functional criteria aimed at ensuring private and accurate access for users."
There are some few specific technical things a developer must provide, and actually most are obvious. For instance, before Apple will allow it to be used as the default email client, an app must "be able to send a message to any valid email recipient."
Apple is less concerned about the ability to receive any messages, or rather for the user to receive them all. If an app, such as Hey email, offers filtering and the user wants to use it, those are fine.
The more key part is that this is allowed by Apple. Developers have to request that their app be eligible, so that's another delay. And presumably there will be apps that the App Review team won't pass.
To quickly see whether your preferred email app is compatible, try setting it up as the default. You'll soon see whether it's possible, and if it is not, you'll have to try again later.
How to set up your new default email app in iOS 14
Go to Settings
Either scroll down the list of apps at the bottom, or
Pull down to reveal the search bar and type the name of your email app
Tap on that email app's name in the list or the search results
Look for the setting Default Mail App
If present, tap on it
Tap to pick whether you use Mail or this third-party app as your default
If you do not see the option Default Mail App. your email client cannot be used to replace Apple Mail. At least, not yet.
Searching for your email app in Settings is handy if you have a great many apps installed on your device, but there is currently what may be a bug. Searching for the app Outlook, for instance, we found that the search results failed to show the app. Instead, it returned the places in Settings where you can setup accounts such as Microsoft Exchange.