Apple stops shipping 5W power adapter with Apple Watch Hermes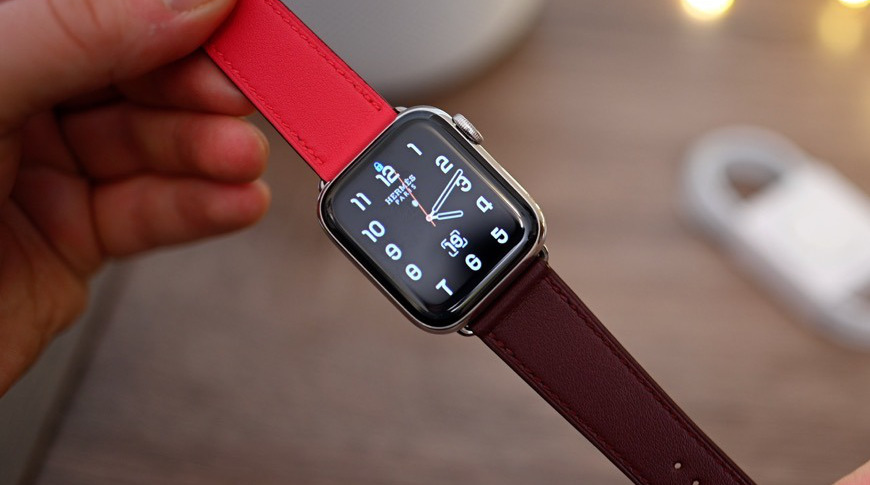 AppleInsider is supported by its audience and may earn commission as an Amazon Associate and affiliate partner on qualifying purchases. These affiliate partnerships do not influence our editorial content.
Apple announced that it would not ship a 5W power adapter with Apple Watch Series 6, though expensive watches like the Hermes edition still had one — until now.
Apple made the announcement that most of the Apple Watch line would not have a USB AC adapter, during a small portion of the "Time Flies" event focused on the environment. The company says that most people buying the Apple Watch already have an adapter and including one in the packaging adds to waste.
Despite Apple's reasoning, high-end models like the Apple Watch Edition and Apple Watch Hermes still came with the 5W adapter. The operating theory for early adopters was that the adapter was still included in the more expensive models due to those being purchased by people who upgrade less often.
As noted by MacRumors, however, Apple now indicates that it has stopped shipping the adapter in the box for all Apple Watch Series 6 models. Apple has updated the Apple Watch Hermes page with the same message it has on the others:
"As part of our effort to meet our environmental goals, Apple Watch does not include a power adapter. Please use your existing power adapter or add a new one before you check out."
Apple's environmental push will affect the "iPhone 12" as well, as it is expected to ship without a power adapter or headphones. The "iPhone 12" is expected to be announced on October 13.