How to get cycling directions in Apple Maps for iOS 14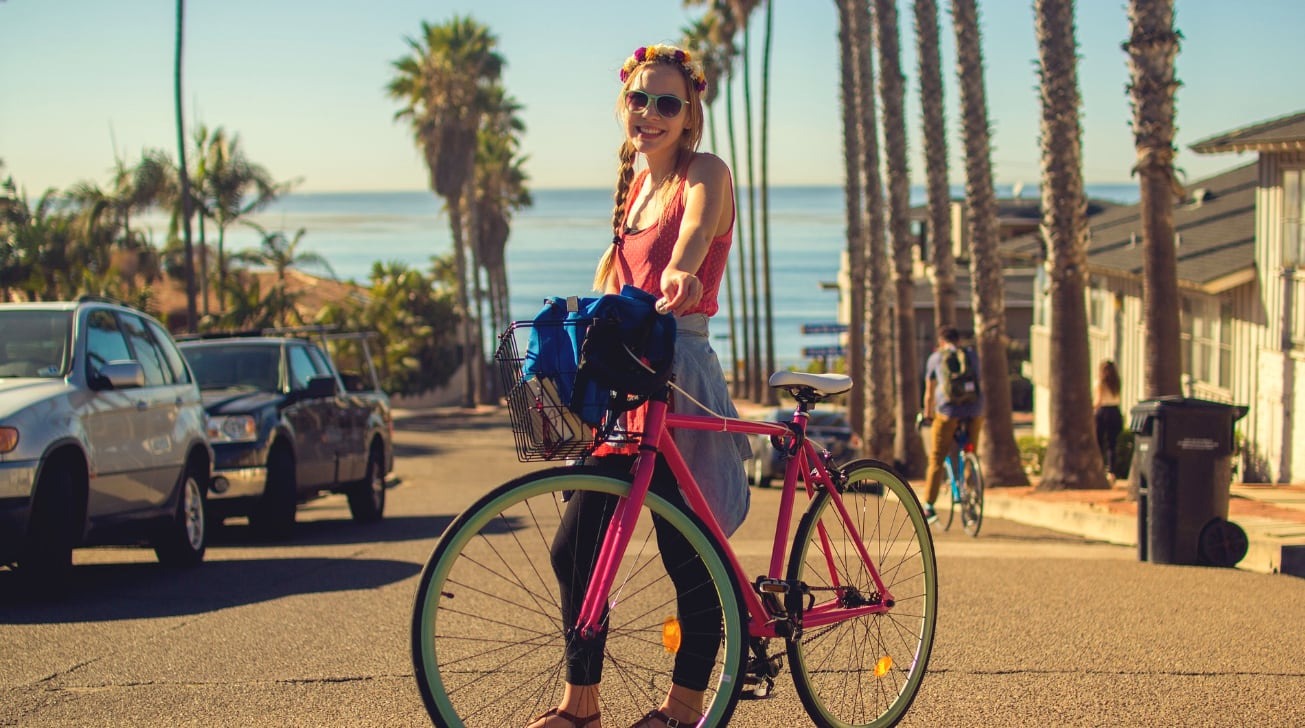 Cyclists using Apple Maps in iOS 14 can take advantage of new bike-friendly options to make their commute or journey a little bit easier. Here's how to use the new Maps features to avoid hills on your route.
Introduced at WWDC, Apple's new cycling features of Apple Maps adds a couple of ways to make it easier to cycle from one point to another. Offered as an alternate transportation mode alongside driving, walking, and public transit systems, the cycling options offer a few improvements meant for two-wheeled travel that the others do not provide.
Setting cycling directions will automatically use cycle paths and bike lanes where available, as well as erring towards roads deemed to be bike-friendly. In theory, this will mean a generally safer route, and potentially a more direct one than driving if pathways allow for it.
Maps will also offer warnings for specific hazards that a cyclist will have to negotiate on some routes. For example, it will inform if the user will have to handle a steep passage in sections, or if they need to carry the bike up some stairs to take a faster route.
At launch, cycling directions are being rolled out to cover Los Angeles, San Francisco Bay Area, New York, and a number of cities and areas in mainland China, including Shanghai and Beijing. It is anticipated other areas will see further rollouts of the feature in the future.
How to set cycling directions in Apple Maps for iOS 14
Open Apple Maps.
Tap Search for a place or address.
Enter your destination and tap it.
Tap Directions.
Tap the bicycle logo, the fourth icon from the left.
Tap Go next to your chosen route.
Once navigation commences, Maps will start to provide verbal directions, customized for cycling. Similar directions are also shown on the iPhone screen, which is handy for those with handlebar mounts, as well as the Apple Watch.
The cycling directions menu will provide general guidance of how long it will take in terms of time and distance, and provide extra information about the route. This includes an indicator of inclines and hills on the route, and if the route involves cycle lanes and shared roads.
A section marked Avoid is also available on the screen, allowing users to set a route that eliminates large hills and busy roads. You can toggle each of them on and off individually, so you could eliminate busy roads but still allow large hills, for example.
Be aware that changing the toggles in this section may dramatically affect the journey length and duration.
Set Maps to default to cycling directions in iOS 14
Open Settings.
Tap Maps.
Under Preferred Type of Travel, tap Cycling.
A section below marked "Directions" has an option to modify what happens when a user asks for cycling navigation. This simply presents the same two toggles in the Avoid section of the route selection screen, for Hills and Busy Roads.
Siri cycling directions
Like other verbal requests to Siri for navigation, you can also specify that you want to go for a bike ride. Simply say "Hey Siri, give me cycling directions to the Post Office" or another destination for Siri to start the navigation process.