Apple Stores preparing for imminent release of iPad Air 4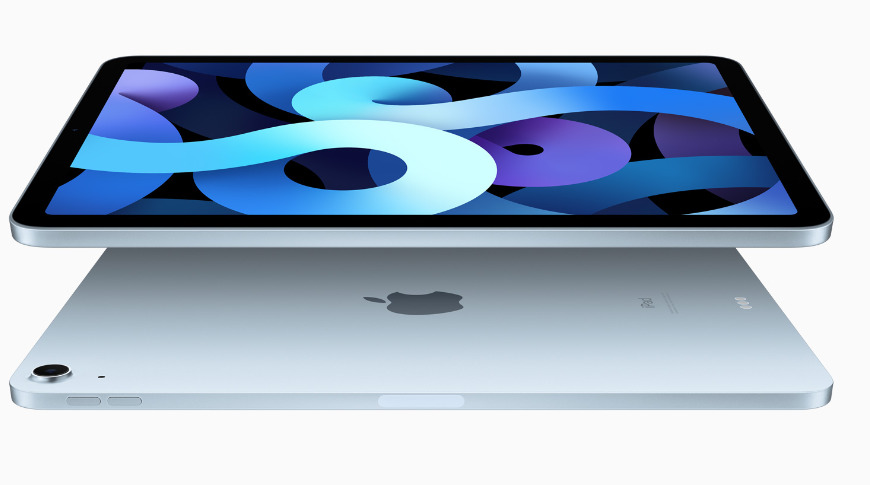 Reportedly, Apple Stores are now receiving promotional material for the iPad Air 4, suggesting that it will be on sale very soon.
At Apple's "Time Flies" event when it launched the iPad Air 4, the company said only that it would be available in October. Now, as October starts, it appears that Apple Stores are beginning to receive marketing materials to get geared up for the sales.
Apple marketing materials for the new iPad Air are starting to land at retail stores, suggesting a launch sooner rather than later. Apple said October, which is tomorrow — so not a surprise.

— Mark Gurman (@markgurman) September 30, 2020
According to Gurman, the unspecified marketing materials suggest that the launch will be early October. This may fit with Apple's schedule, which is currently expected to see the launch of the "iPhone 12" range on October 13, with pre-orders and sales beginning shortly afterwards.
For $200 less than the 11-inch iPad Pro, the new iPad Air 4 features a similar screen, plus USB-C, and an A14 Bionic processor.
The iPad Air 4 is due to start at $599 for a 64GB Wi-Fi-only model, rising to $879 for a 256GB LTE version. Apple is already promoting how you can buy using Apple Card and spread out the cost with interest-free instalments.
Shoppers can already secure a place in line at Apple Authorized Reseller Adorama, however, which is accepting pre-orders for the new iPad Air with discounts already in place using promo code APINSIDER and this special pricing link. Check out the AI iPad Air Price Tracker to compare prices and shop the best deals on the Late 2020 models.