Apple releases teaser for 'Bruce Springsteen's Letter to You' documentary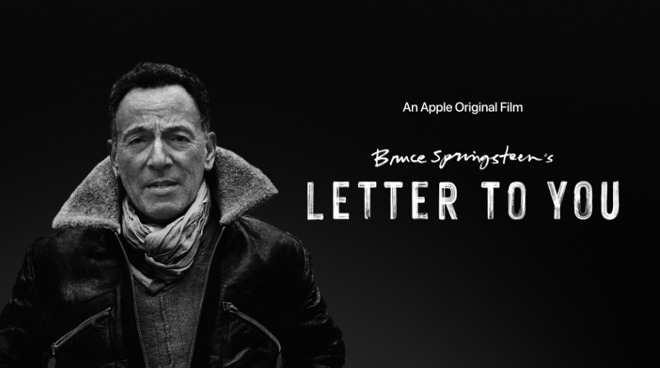 AppleInsider may earn an affiliate commission on purchases made through links on our site.
"Bruce Springsteen's Letter to You" features the artist recording with the E Street Band for the first time in 35 years, and it is exclusive to Apple TV+.
"Bruce Springsteen's Letter to You" shows the live recording of Springsteen's upcoming album "Letter To You" live with the full E Street Band, and includes final take performances of 10 originals from the new record. The feature-length documentary features full performances from the E Street Band, in-studio footage, never-before-seen archival material, and a deeper look into "Letter To You" from Springsteen himself.
The documentary is set to air on Apple TV+ on October 23 alongside the album's release on Apple Music.
This is Apple's second music documentary on Apple TV+. The first was "Beastie Boys Story" which AppleInsider reviewed with great praise. Apple's desire to have music documentaries in its streaming service makes sense, as music has been foundational to the company since the iPod.