Chipolo unveils new tracking tag made from recycled fishing nets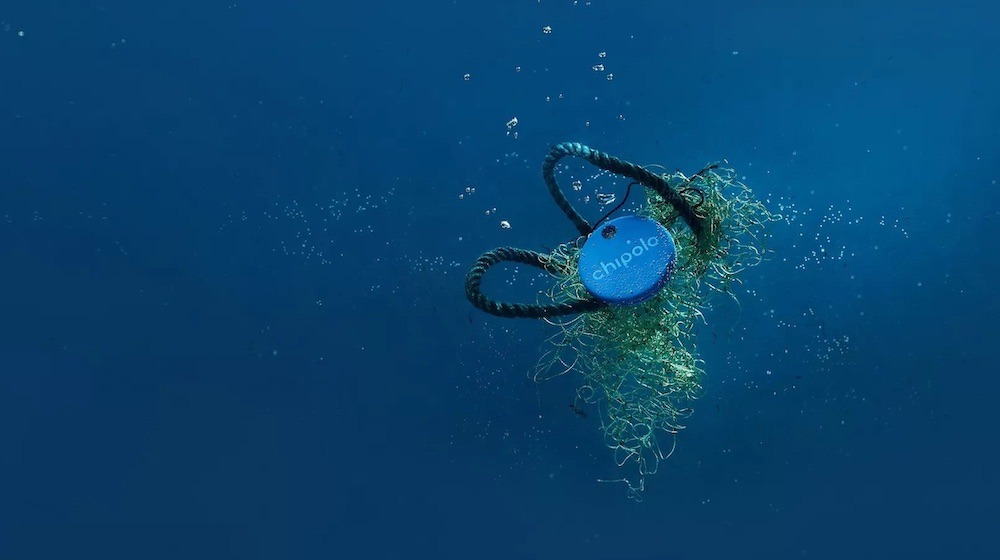 Ahead of a potential Apple tracking tag launch, Chipolo has introduced a new environmentally friendly tracking tag made out of recycled plastic from the ocean.
Like other Bluetooth tracking tags produced by Chipolo, the Chipolo One Ocean Edition allows users to locate missing items via the app. Users can also sound an alert on the tags, ping their smartphones from it, and set up the system to send them a notification if they leave an item behind.
What separates the new Chipolo One Ocean Edition from other tracking products on the market is its sustainability angle. The device is manufactured from material recovered from nets, trawls, ropes, and other fishing equipment left in the ocean. From there, Chipolo recycles the plastic, turns them into pellets, and forms them into Chipolo cases.
The Ocean Edition was created in partnership with sustainability organization Oceanworks.co. Additionally, for every Chipolo One Ocean Edition sold, Chipolo said it will donate $1 to nonprofit Oceanic Global to support their cleanup efforts.
As with other Chipolo trackers, the Ocean Edition features a 120 dB sound for locating, replaceable batteries that last up to two years, and water resistance. It's compatible with Siri, Alexa, and Google Assistant as well.
Chipolo's newest environmentally friendly device comes ahead of Apple's Oct. 13 "Hi, Speed" keynote event. Among other products, one expected device that Apple could unveil is a Bluetooth and Ultra Wideband (UWB) tracking device dubbed AirTags.
Apple's AirTags are rumored to feature standard tracking features like in-app locating and boundary alerts. They could also incorporate more accurate location data through UWB and augmented reality features.
The Chipolo One Ocean Edition comes in Ocean Blue and retails for $30, but users can purchase them in four-pack or six-packs for $108 and $153, respectively.