'AirPods Studio' launch potentially pushed to November, leaker says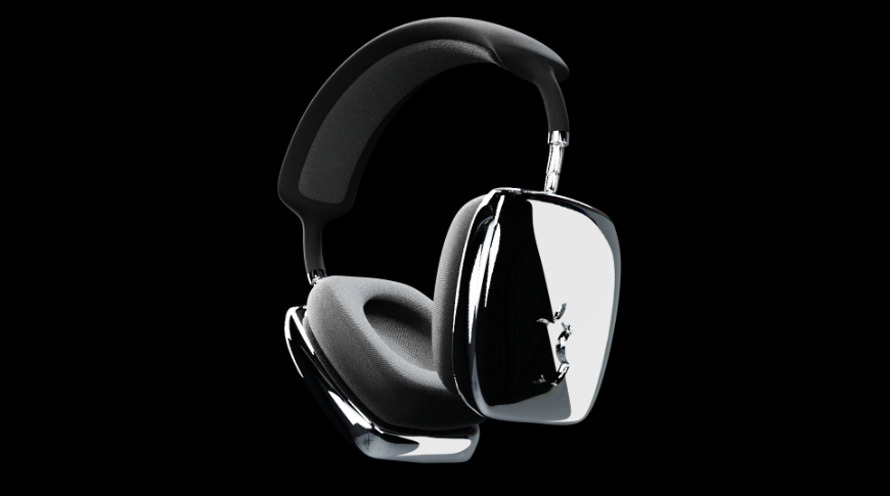 Apple's manufacturing partners will reportedly have an initial batch of "AirPods Studio" headphones ready by the end of October, according to new information from leaker Jon Prosser.
The avid leaker, who has a hit-or-miss track record in predicting future Apple product launches, sites an anonymous source as saying mass production of the rumored high-end headphones will "complete" by Oct. 20.
"AirPods Studio mass production isn't complete until October 20th," Prosser said in a tweet, quoting a person supposedly familiar with Apple's plans. "I suppose they could still announce them at the October 13th event and ship them at the end of this month or beginning of next."
It is unclear what manufacturing timeline the source is referencing, as mass production of Apple products — and consumer products in general — is never truly finished until a device is no longer for sale. While not specified, it can be assumed that the person is discussing an initial batch of units Apple is stockpiling ahead of public launch.
Prosser notes "AirPods Studio" could conceivably debut at next week's special event, where Apple is expected to unveil a new slate of iPhone models including a next-generation "iPhone 12" handset. The tech giant announced the virtual press conference, dubbed "Hi, Speed," on Tuesday.
As noted by Prosser, there are other options for Apple.
"It could also be possible that they're released via press release at the end of this month," Prosser said in a follow-up tweet. "Or pushed to the November event. Personally, I don't know which route they'll take for sure."
The company has signaled that it will soon expand its audio device lineup. Earlier this week, reports noted a sweeping removal of third-party headphones and smart speakers from the online Apple Store and physical Apple Store outlets. Apple sometimes pulls products that might compete with new and upcoming releases. In 2014, for example, the company ceased sales of Fitbit wearables following the release of Apple Watch.
Apple is rumored to release a batch of new audio equipment in the coming months. The so-called "AirPods Studio" over-the-ear headphone is expected to boast noise-cancelling technology, orientation awareness via U1 chip and premium sound reproduction. Supposedly leaked images of a "sport" version of the device surfaced in September, showing a sleek exterior and generous application of ergonomic mesh materials.