Sketchy 'AirPods Studio' image shared by leaker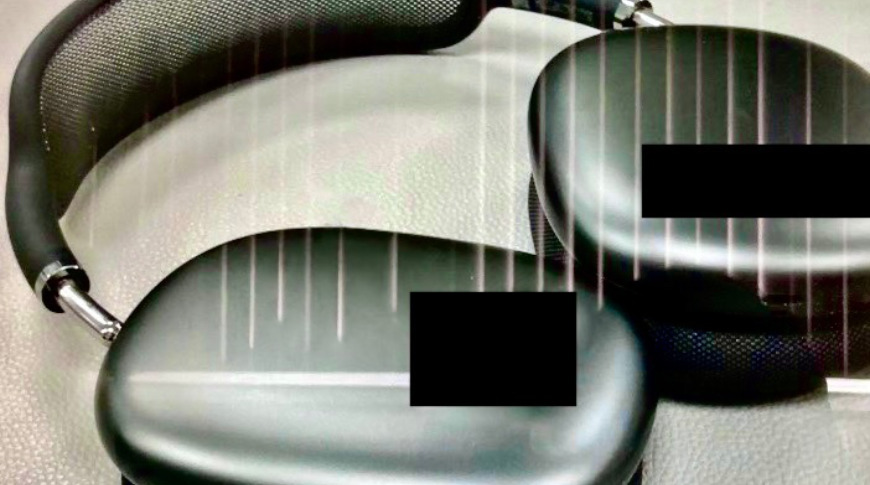 A questionable image of what is said to be a prototype "AirPods Studio" shared by a known leaker shows a generic headphone design with mesh earpieces.
The long rumored "AirPods Studio" have been seen by prominent leakers Fudge, or @choco_bit on Twitter, and Jon Prosser. While Prosser has promised a video about the leaked headphones, Fudge has jumped the gun and shared some information in a few posts to Twitter.
Probably Sport variant of Apples headphones

Personally not impressed, looks too much like 2 Palm Pre's attached to 2 tuning forks :/ hard to unsee

Looks a lot like what @markgurman described in April, but with homepod mesh pic.twitter.com/dzAufRRl7m

— Fudge (@choco_bit) September 16, 2020
This was the final tweet in a series, and Fudge tells AppleInsider that the image is of the "AirPods Studio Sport variant in their current form." Apple often places their technology in ugly casings while testing them out in public, so that could explain the retro-inspired design. There is also a white variant with the same design, though not pictured.
The series of tweets described the design with images of various objects that attempted to convey it in an image.
Fudge describes the "AirPods Studio" as follows:
HomePod like mesh material on headband/ear pads
Leather variant in similar colors
Earcups connect via a stainless steel cylindrical arm
Earcups are on a swivel, similar to Beats by Dre headphones
Headband looks like "tuning forks"
Headband material seems puffy
Earcups looks like a Palm Pre, made of aluminum
Lightning charging port at the bottom of one cup
Beyond the questionable provenance of the images, it is not clear if what is here is a final design or a prototype design for testing purposes. The over-the-ear AirPods were first predicted by Ming-Chi Kuo in 2018, but increased frequency in leaks suggest an imminent release. Rumors indicate different variations of the "AirPods Studio" with changeable parts via magnetic connections.
Update: After publication, a video of the white "AirPods Studio" was shared by Fudge.