Apple applies for 'iPhone for Life' trademark in Hong Kong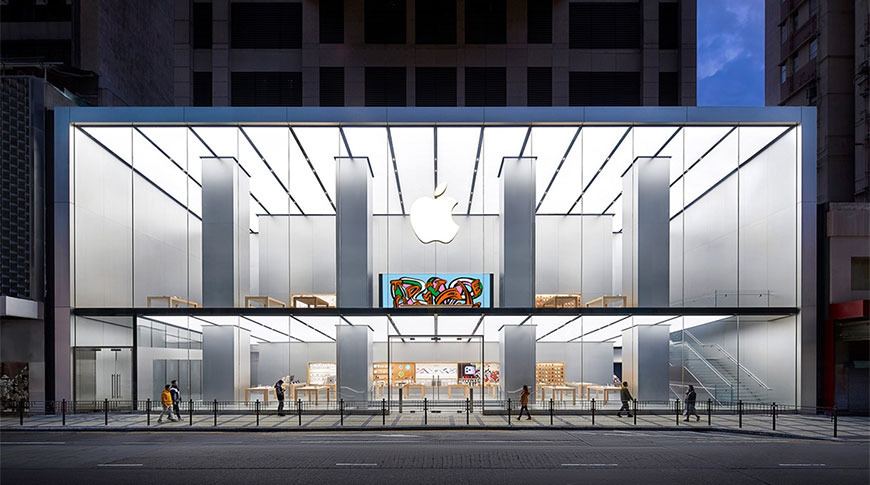 AppleInsider is supported by its audience and may earn commission as an Amazon Associate and affiliate partner on qualifying purchases. These affiliate partnerships do not influence our editorial content.
While not yet in use by Apple itself, the phase "iPhone for Life" is in the process of being trademarked by the company in Hong Kong.
Legal representatives for Apple in Hong Kong have filed for a trademark for the phrase "iPhone for Life." Although the same phrase has previously been used by US wireless carrier Sprint for an iPhone rental deal, this filing is by Apple itself.
According to the filing details, Apple's regular Hong Kong legal representative firm of Baker & McKenzie, applied for the trademark on September 4, 2020. The specification of how the trademark may be used, and in what contexts, is left particularly broad.
However, Apple says that its use applies under two Hong Kong trademark classes. The first, class 35, generally regards retail and franchising. The second, class 36, is typically for financial services such as insurance.
Consequently, "iPhone for Life" may a forthcoming title for an iPhone rental bundle from Apple. The company does, however, already operate the similar Apple Upgrade Program.
The original report by Patently Apple on Thursday morning claims that the trademark was applied for in April, likely owing to a misread of Hong Kong's date order. The trademark was actually applied for in September.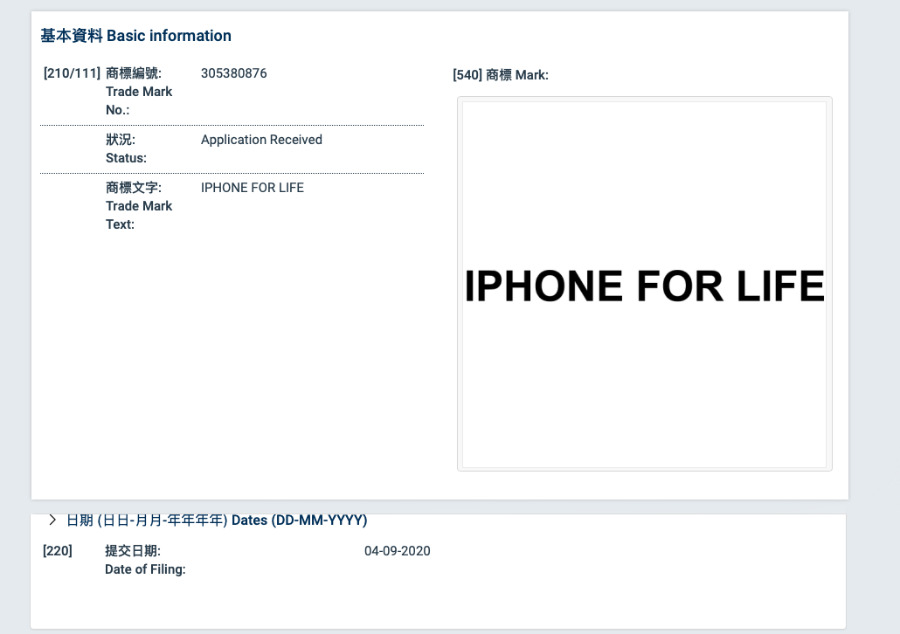 The phrase is currently in use by a few different value added resellers in Central America.
It is possible that the trademarking is a preventative measure, aimed not at providing a phrase Apple may use. The application, and subsequent award, would block other companies from adopting it as Sprint previously did.