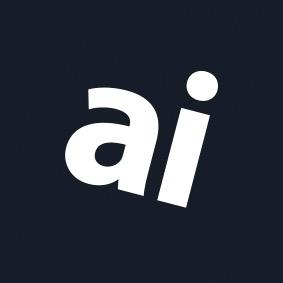 Why you can trust AppleInsider
Review: Tribit's Stormbox Micro packs big sound in a small package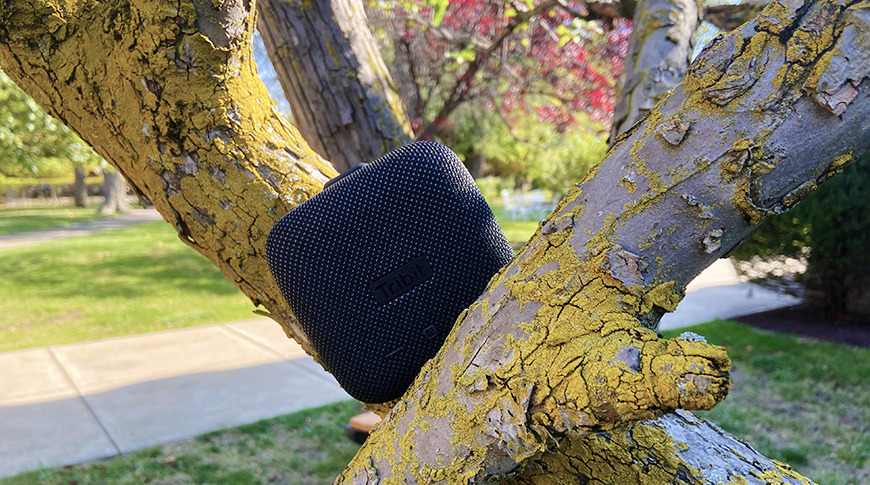 Tribit Stormbox Micro
4.5 / 5
---
Tribit's $40 pocket-sized StormBox Micro proves that a speaker doesn't need to be big or expensive to sound great.
Portable Bluetooth speakers are one of our favorite gadgets to keep on hand. Whether you simply want to take them from room to room in your house or on your next big biking excursion, a good Bluetooth speaker lets you bring the party with you wherever you go.
Today, we're taking a look at Tribit's StormBox Micro — an all-weather speaker that is affordable, durable, and sounds as good as some larger speakers we've tested.
Size and design
The StormBox Micro is a pocket-sized speaker — it's not as small as some we've seen, but it's certainly small enough to classify as a "go anywhere" speaker. It measures 3.9 inches by 3.9 inches by 1.4 inches, and weighs just slightly under 10 ounces.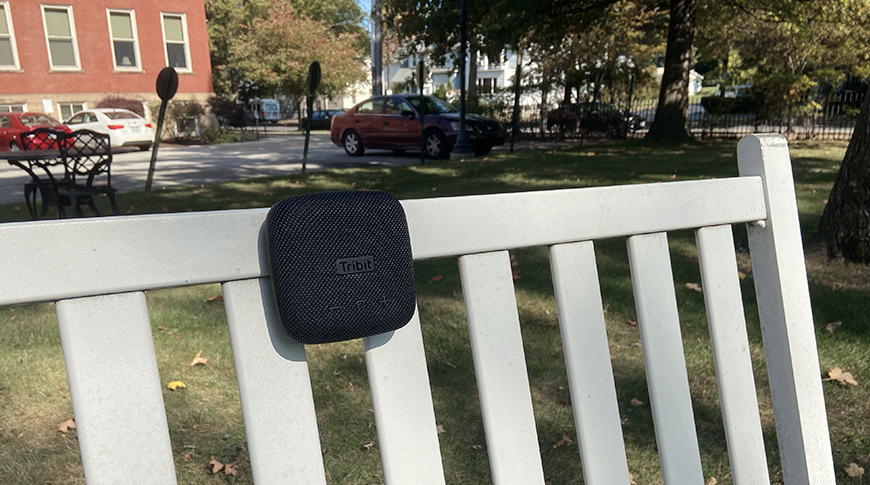 Our review unit is a sleek black-on-black model, though Tribit does make a far punchier white-and-orange model. The front of the StormBox Micro features a cloth covering, which may prove difficult to clean with use over time as it gathers dirt and debris.
However, we were surprised that it didn't pick up much dust or pollen, even when used outside.
On the back of the StormBox Micro, there's a stretchy, rubber-like strap. It easily unhooks and allows you to wrap it around bike handlebars, tent poles, backpack straps, chair arms, and more.
It's surprisingly durable, too. It has an IP67 dustproof and water resistance rating — meaning that it shouldn't have any issues with rain or accidental drops into puddles.
Sound Quality and Performance
The StormBox Micro has an excellent sound quality for a speaker of its size. It's got a rich, full bass, clear mids, and crisp highs.
We did notice the sound was prone to distorting when we cranked the volume too high — especially on the lows — though we'd be hard-pressed to find a case where you'd need the sound to be at the maximum. For its size, this speaker gets incredibly loud.
We also had no trouble connecting the speaker to any of our devices — it paired quickly and easily with our iPhones, MacBooks, iPads, and more. Though we weren't able to test it, Tribit points out that two units can be synced together to produce stereo sound.
At reasonable volume levels, you'll be able to get around eight and a half hours of playtime — at lower volumes, we edged closer to ten hours before needing to recharge.
Overall
If you're in the market for an extremely affordable, extremely portable Bluetooth speaker, you'd be hard-pressed to find one better than this. You can get a black Tribit StormBox Micro for $38.24 from Amazon for a limited time only. If you wanna snag the snazzier orange one, Tribit sells it on their website for $49.99.
Rating: 4.5 out of 5 stars
Exceptional sound quality
Budget-friendly
Dustproof and waterproof — great for hiking, biking, and more
All-day battery life
Bluetooth only, no 3.5mm port