Disney to focus on streaming as part of major reorganization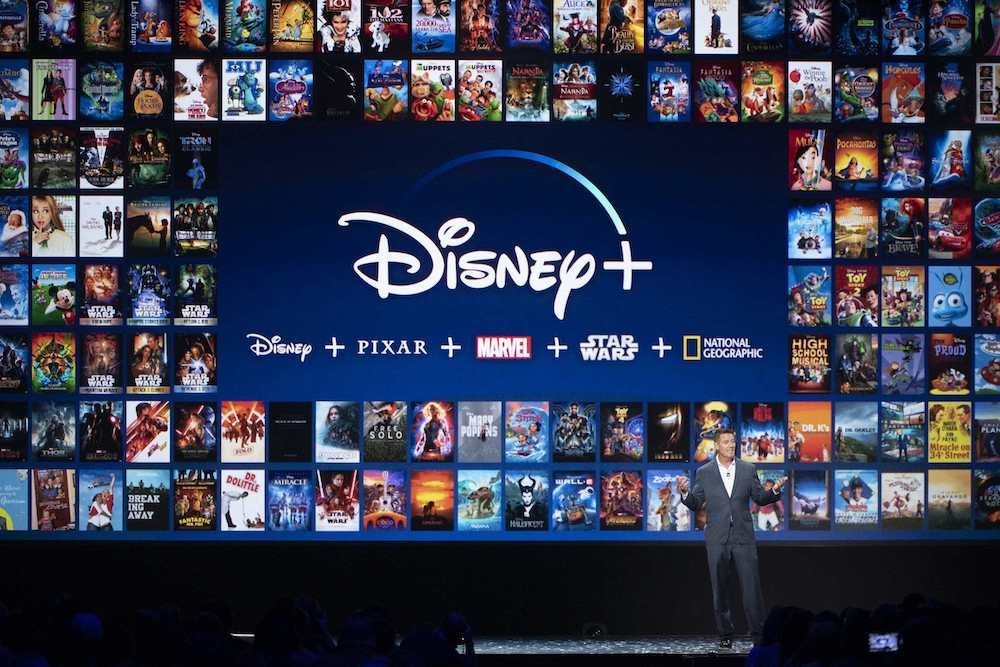 Disney is reorganizing its media and entertainment businesses as it shifts its "primary focus" to online streaming, though it said the move isn't solely the result of COVID-19.
The company described the strategy shift on Monday as a way to bolster its direct-to-consumer strategy amid the coronavirus pandemic. The ongoing health crisis has crippled Disney's resort parks and theatrical releases.
As part of the shift, Disney will centralize its media businesses into a single organization that will handle Disney+, content distribution, and ad sales, CNBC reported. Disney CEO Bob Chapek said that the company is "tilting the scales pretty dramatically" toward its streaming business.
"I would not characterize it as a response to Covid. I would say Covid accelerated the rate at which we made this transition, but this transition was going to happen anyway," Chapek told CNBC.
As part of the restructuring, Disney has promoted Kareem Daniel, its former president of consumer products, games, and publishing, to a new position that oversees the media and entertainment group. Rebecca Campbell will maintain her role as chairman of direct-to-consumer and international operations, but will now report to Daniel for Disney+, ESPN+, and Hulu operations.
"Right now [consumers] are voting with their pocketbooks and they are voting very heavily towards Disney+. We want to make sure that we are going the way the consumers want us to go," Chapek added.
Alan Horn and Alan Bergman will remain in charge of Disney's studios, but will increase their focus on creating content for Disney+ and Hulu, as well as for theatrical release.
News of the restructuring comes about a month after Disney laid off about 28,000 workers — mostly as its California and Florida theme parks. The reorganization will not impact the company's parks business.
The ongoing pandemic has also disrupted Disney's theatrical plans, with the entertainment titan forced to delay the release of Marvel film "Black Widow" and Pixar movie "Soul." Last week, it was announced that "Soul" would skip theaters in favor of a Disney+ release this Christmas.
As of August, Disney had around 100 million paid subscribers across its streaming services. At least half, about 57.5 million, were signed up for Disney+