iPhone 12, iPhone 12 Pro, iPhone 12 mini support mmWave 5G, but only in US [u]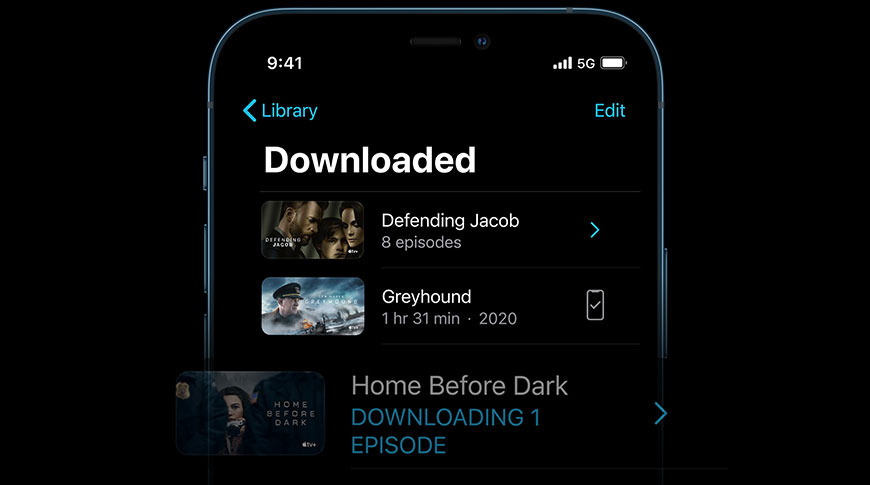 Apple's latest iPhone 12 models are the first to feature 5G connectivity, but access to ultra-fast mmWave bands are limited to customers in the U.S.
Support for speedy 5G connectivity was a central selling point when Apple announced the new handsets on Tuesday. According to a support document, however, access to bands that offer the greatest data transfer potential are limited to certain models.
As noted by Apple, iPhone 12, iPhone 12 Pro, iPhone 12 Pro Max and iPhone mini integrate Qualcomm radios compatible with the n260 and n261 bands, which operate at 39GHz and 28GHz, respectively. Known as mmWave, these high-frequency bands feature wavelengths that can be measured in millimeters instead of centimeters or larger, and provide ample data transfer capability with bandwidths exceeding 3GHz.
While Apple's 5G-compatible iPhones support a wide range of bands, including those that operate in the robust sub-6GHz spectrum, mmWave is restricted to U.S. models.
Apple says it "had to do things a little differently" to enable 5G communication on iPhone, like engineering custom antennas and radio parts.
"Then we gave iPhone 12 Pro the most 5G bands of any smartphone, so you'll get 5G in more places," the company says on its website.
On the software side, Apple optimized its software stack to take full advantage of 5G's speed while maximizing efficiency. The company claims "many apps" will net 5G gains without drawing additional power.
Apple is jumping on the 5G bandwagon, but is doing so in a typically slow and steady way. Sensitive to the immense power draw required to make 5G work, the company is implementing smart algorithms to enable the hungry radios only when needed.
Whether mmWave compatibility will extend to countries beyond the U.S. remains to be seen, but that is a distinct possibility if Apple is simply disabling those bands in select geographies. The company is currently working with mobile carriers to optimize their networks, suggesting mmWave could appear in more locales as the project evolves.
Update: The Verge's Nilay Patel has confirmed that the mysterious cutout on the side of certain iPhone 12 models is a mmWave antenna window. The revelation suggests mmWave will indeed be restricted to the U.S. for the foreseeable future.