Apple launches iPhone 12 with 5G, A14 Bionic processor, higher resolution display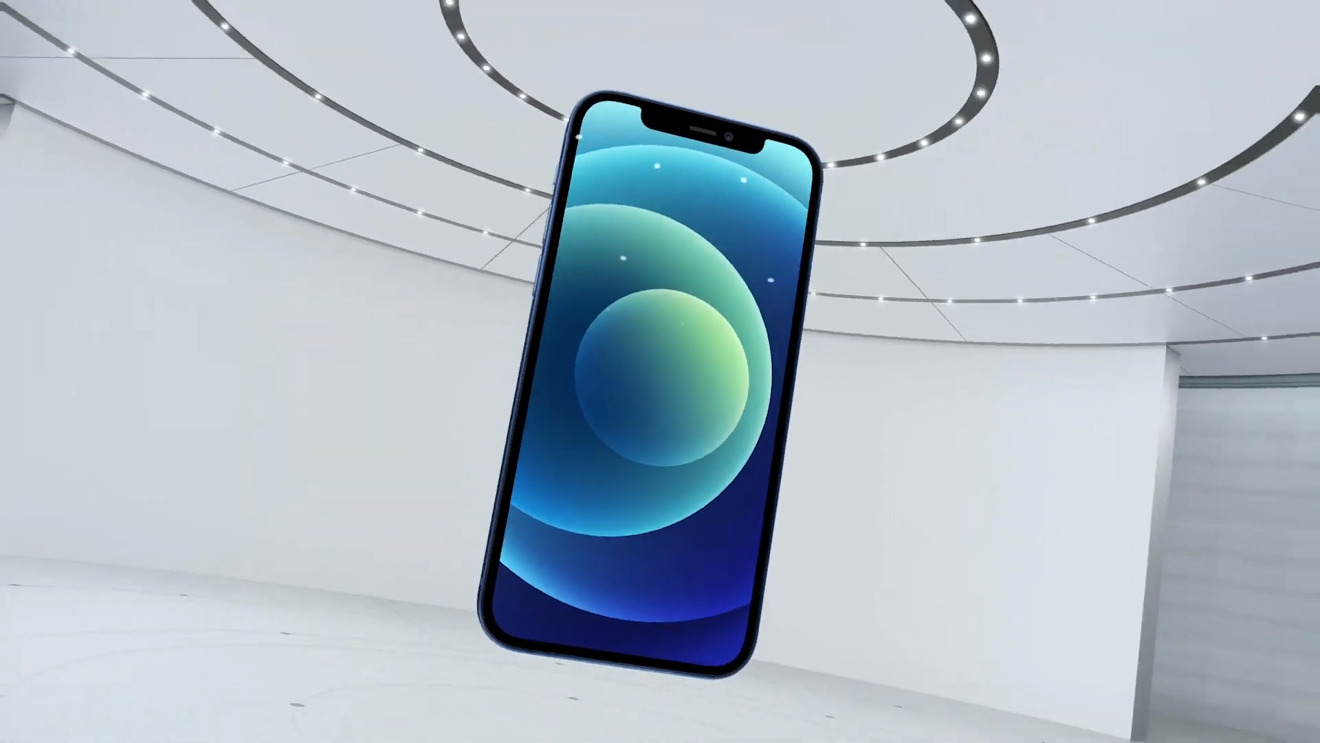 Apple's new iPhone 12 brings 5G, a Super Retina XDR display, multiple colors, plus a new design that includes Ceramic Shield to strengthen the glass
Apple has unveiled the 6.1-inch iPhone 12 at its September "Hi, Speed" event. The iPhone 12, starting at $799, features flat sides instead of the previous curved design, but continues to be made from glass and aluminum.
The glass element is greatly improved, however, with Apple bringing its Super Retina XDR format to this entry-level iPhone. "The new all display also has a higher resolution, with twice as many pixels, as iPhone 11," said Kaiann Drance, vice president, iPhone Product Marketing. "It now has 460 pixels per inch. So text will be sharper for easier reading, and your photo with more detail."
As well as improvements to what the display shows, Apple has strengthened the glass that its front screen is made from. "The coverglass on iPhone 12 is the toughest in the industry," continued Drance. "Our incredible materials engineering team has been working closely with our partners at Corning the leaders in glass technology on a new cutting edge material.
"We call it Ceramic Shield," she said. "[It] goes beyond glass by adding a new high temperature crystallisation step, which grows nano ceramic crystals within the glass matrix to dramatically improve toughness."
The iPhone 12 includes an Apple Silicon A14 Bionic processor which Apple says brings 50% performance improvement over the iPhone 11.
Cameras and video
The new phone continues to have a dual-camera system, but Apple has improved it. "[The iPhone 12] has the ultra wide camera that people love, and use to take inspiring photos and creative ways," said Drance. "[It] also has a new wide camera... This allows more light to hit the sensor, making every photo better."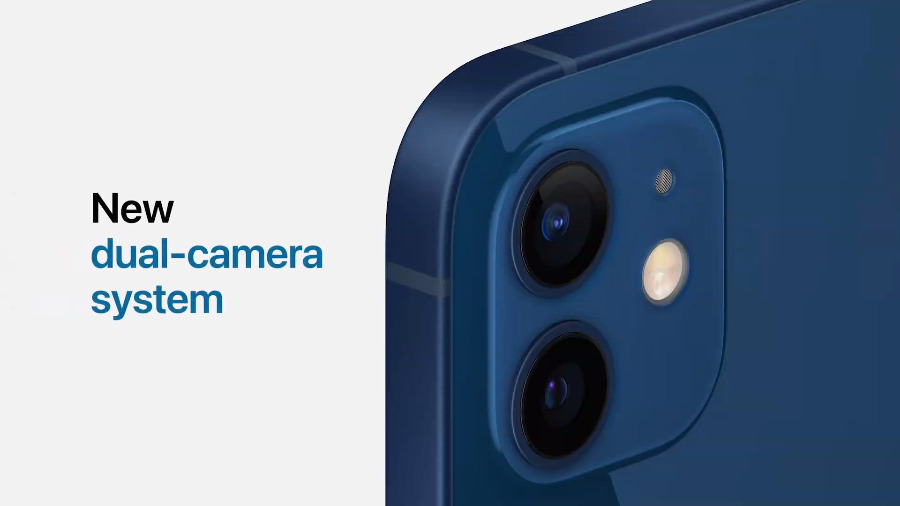 Apple says that improved computational photography means the iPhone 12 now has Night Mode. It means brighter pictures, and better contrast, plus more texture and less noise in Deep Fusion shots.
The iPhone 12 is now the first phone camera to shoot HDR video in Dolby Vision. The film industry standard brings the ability to shoot cinema-grade videos directly on the iPhone 12.
It also features what Apple describes as an end-to-end Dolby Vision experience, meaning that films can be shot, then edited and shared on iPhone. Editing and sharing can be done in the Photos app or iMovie, and playback is improved with new cinematic video stabilization.
Improved wireless charging
As expected, Apple has revived its MagSafe name, but is using it for a new and improved wireless charging system.
This new system is compatible with existing Qi wireless chargers, but when charging with new MagSafe compatible connectors, the iPhone can receive up to 15W.
MagSafe uses an array of magnets to make sure that the wireless charger precisely aligns with the iPhone's internal wireless charging system. Apple is launching a MagSafe Charger for the iPhone, or a MagSafe Duo Charger for iPhone and Apple Watch.
These MagSafe peripherals, plus cases, will be available or order from October 16.
While adding all of these features, Apple has removed both the power adapter and the wired headphones from the iPhone 12. Apple says that this reduction enables them to make substantially smaller boxes, to the extent that it can ship 70% more iPhones on a shipping pallet.
"Customers already have over 700 million lightning headphones," said Lisa Jackson, vice president of environment, policy and social initiatives, "and many customers have moved to a wireless experience with AirPods, Beats, or other wireless headphones."
"There are also over two billion Apple power adapters out in the world, and that's not counting the billions of third party adapters," she continued. "So we are removing these items from the iPhone box, which reduces carbon emissions and avoids the mining and use of precious materials."
"Altogether, the changes we've made for iPhone 12 cut over 2 million metric tonnes of carbon emissions annually," continued Jackson. "It's like removing 450,000 cars from the road, per year. This is huge. And we're really proud that Apple is taking the lead. We hope others will follow, making this impact even bigger for our planet."
Apple's new iPhone 12 will be available to pre-order at $799 in the US and most territories from October 16. Orders will begin to arrive for customers on October 23.