Apple rumored to debut 'AirPods Studio' in March 2021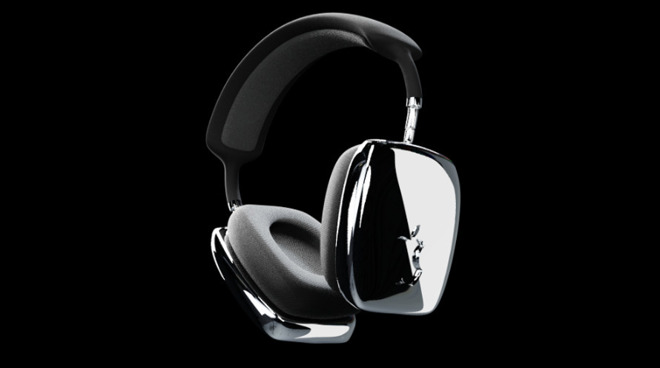 AppleInsider may earn an affiliate commission on purchases made through links on our site.
Avid leaker Jon Prosser on Thursday claimed Apple is primed to hold a special event in March 2021, where the company is predicted to debut the hotly-anticipated "AirPods Studio."
Prosser in a tweet goes so far as to narrow down the event timeline to Tuesday, March 16, a bold move considering that date is five months out.
Apple's so-called "AirPods Studio" headphones are said to "headline" the gathering, suggesting the company will use the opportunity to announce other products. Apple currently plans to hold the event virtually, Prosser said.
Previously rumored to debut alongside iPhone 12 this fall, "AirPods Studio" is widely rumored to be Apple's first attempt at a branded over-the-ear headphone model. Along with active noise cancelling technology and high-end audio reproduction capabilities, the headphones are said to include a host of sensors to assist in advanced functions like automatic ear detection. Also earmarked for inclusion is Apple's U1 chip for orientation awareness.
Supposedly leaked images of the device slipped out in September, showing a sleek exterior styled from premium materials. Two versions are rumored to launch, with a more affordable "sport" model paired with a top-end variant made with leather and metal.
Prosser on Wednesday claimed "AirPods Studio" production hit a snag, forcing Apple to "cut" certain "key features."
Apple recently signaled that it plans to expand its audio device lineup by removing a swath of third-party headphones and smart speakers from the online Apple Store and physical Apple Store outlets. Apple sometimes pulls products that might compete with new and upcoming releases. In 2014, for example, the company ceased sales of Fitbit wearables following the release of Apple Watch.
Some expectations were met this week with the introduction of HomePod mini, a smaller, more affordable version of the company's HomePod smart speaker.