Review: Lander Argo offers 360-degree protection for your Mac on the go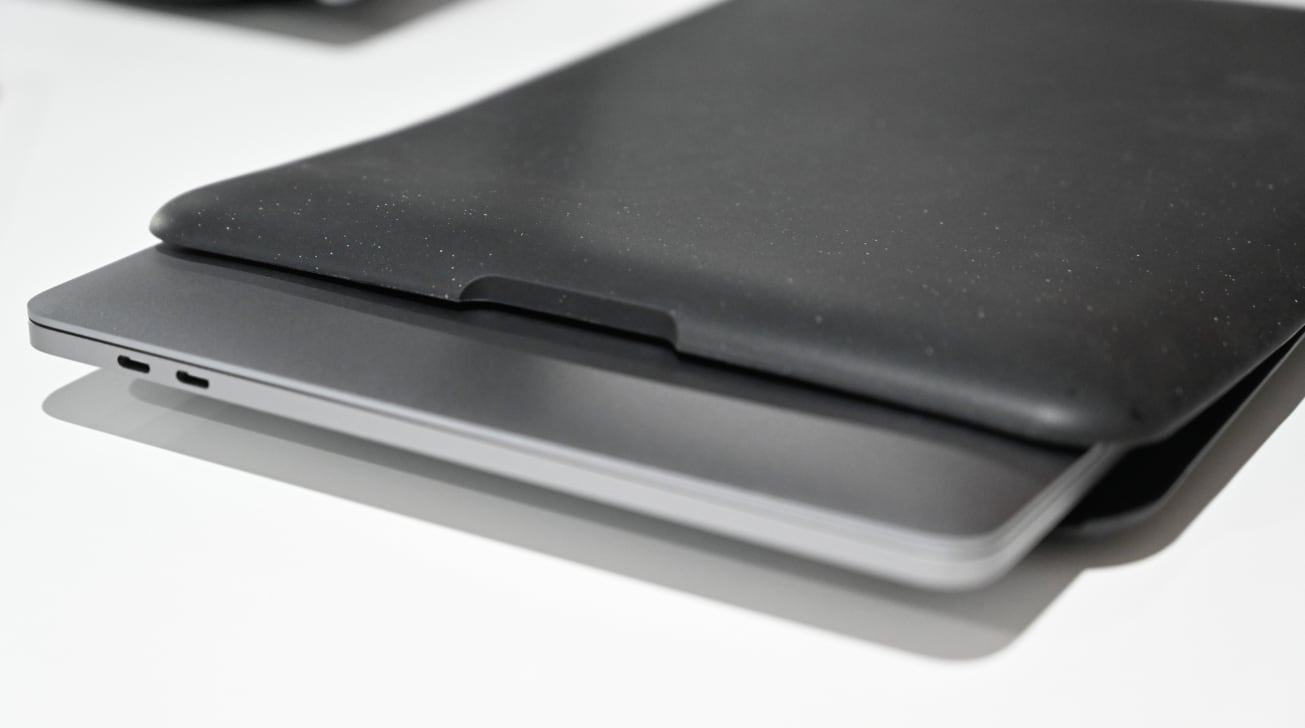 Lander's Argo protective shell is unlike many other MacBook cases in that it is designed for the road warrior. Not just stylish, but immensely protective, even keeping water at bay while you travel.
Call it a case, a sleeve, a shell, or any something else, but what you need to know is that the Lander Argo is going to protect your 13-inch MacBook Pro.
Protection for the rugged
Argo is most akin to a sleeve. It has a rather rigid exterior and is only meant for your Mac during travel. You must remove your Mac from its protective shell to use it. What we most often see is a hard clip-on shell cases or soft leather or fabric sleeves. This is a rather new mix that blends that hard case with a sleeve.
The material is tough and feels slightly rubberized. If you grab anywhere on the case it doesn't have much give at all, but when you open up the end to insert or remove your Mac, it flexes easily enough. That's because when closed, it has the seem around the edge that adds extra strength but when opened, you are only flexing half of the sleeve.
The outside has a what Lander calls a "StoneGrip" texture. It is slightly pebbled and, at least on our black one, has tiny specks of different colors that create a very unique look that we love.
On the inside of the case, there is a soft, padded liner that adds additional protection for your Mac while stored. Should you ever drop your Mac — heaven forbid — the combination of hard exterior and soft interior should prevent any damage. At least with reasonable drops. Drop it from 15 feet and you are still on your own.
Using the Lander Argo
To remove your Mac, you use the cutout to separate the two layers of the case and slide out your laptop. This opening is kept sealed thanks to a series of magnets, which makes it a little tougher to keep open, but does keep dust and water from entering.
We placed some tissue paper inside the case and tried everything from splashing some water to submerging it. It was very easy to tell when water broke the barrier because the paper would be wet, and it's a lot cheaper than destroying our MacBook Pro if things went wrong.
Splashes were all fine and a quick dip also wasn't an issue for the Argo case. When we left it submerged for a few minutes, water eventually did come in so this isn't going to save you if you drop your sleeved Mac in a pool or lake. For us, we are constantly taking our Mac out on shoots — when we don't take our iPad Pro — and we've got caught in the rain and dropped a bag in a creek and those are the exact times we wish we had something like Argo.
Should you buy the Lander Argo?
Lander has thought through so many details with the Argo sleeve that it provides such peace of mind. Total protection, great rugged looks.
We've tried so many different sleeves and cases for our Mac. Many sleeves have under-delivered in the protection department, letting in dust or water while only protecting four edges. Clip-on shell cases aren't usually that attractive and are on at all times, even when you don't need it.
This strikes a solid balance of protection and convenience. Our biggest gripe is that at the moment it seems to only be available for the 13-inch MacBook Pro, leaving our 16-inch model unprotected. That said, the 13-inch is likely the model that travels out in the world more than the 16-inch due to its smaller size.
Simple, clean design
Protects against basic dust and water as well as drops
Secure magnetic closure
Grippable exterior
Easy to use
360-degree protection
Only comes fits the 13-inch MacBook Pro
Magnets can make it tougher to hold open one-handed
Limited color options
No official water or dust rating
Rating: 4 out of 5 stars
Where to buy
Find the Lander Argo case in Black or Stone on Amazon for $74 for the 13-inch MacBook Pro.