Google says user choice makes DOJ antitrust lawsuit 'deeply flawed'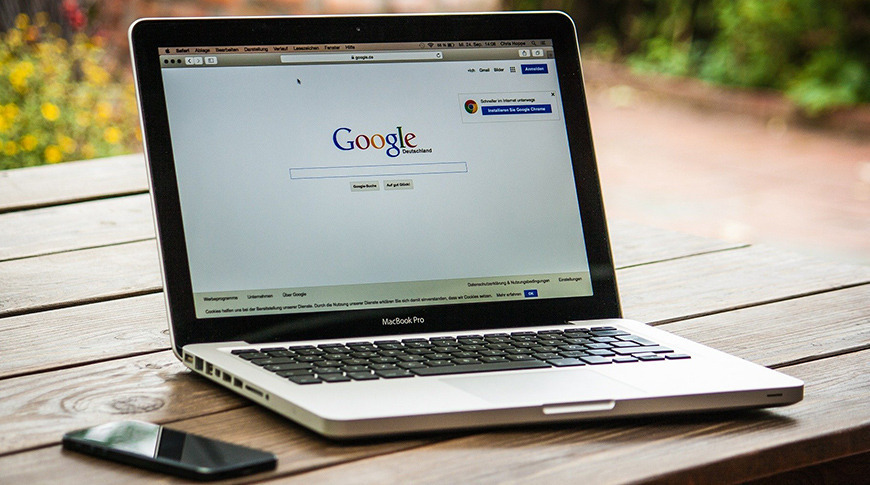 Google has issued its public response to the Department of Justice's antitrust lawsuit filed on Tuesday, defending itself from the "deeply flawed" lawsuit claiming users choose to use Google, rather than being forced.
On Tuesday morning, the Department of Justice filed a lawsuit against Google, claiming the tech giant was abusing its position as a "gatekeeper" to the Internet, by behaving in an anticompetitive way regarding search.
The DoJ put forward the argument that Google's spending of considerable sums to become the default search in browsers, such as Safari, as well as agreements for Android requiring Google's search tools be preinstalled on smartphones and preventing others from doing the same, severely hampers the search market. DoJ Officials believe Google owns or controls search channels covering 80% of US-based searches, making it extremely hard for rivals to gain an audience and grow to become proper competition to Google.
In a blog post, Google SVP of Global Affairs and Chief Legal Officer Kent Walker rails against the lawsuit, believed it to be "deeply flawed" due to user habits. "People use Google because they choose to, not because they're forced to, or because they can't find alternatives," writes Walker.
"This lawsuit would do nothing to help consumers," he argues. "To the contrary, it would artificially prop up lower-quality search alternatives, raise phone prices, and make it harder for people to get the search services they want to use."
Citing the DoJ's use of "dubious antitrust arguments" to criticize Google, the company reckons its paid access for default search is similar to how "a cereal brand might pay a supermarket to stock its products at the end of a row or on a shelf at eye level." While Google negotiates agreements for similar purposes, to put search in front of customers, it reckons "our competitors are readily available to, if you want to use them."
Other search engines also compete with Google to secure these agreements, Walker adds, asserting "our agreements have passed repeated antitrust reviews."
Hardware-specific arguments
For Apple devices, Apple features Google Search in Safari because "they say Google is 'the best," the blog states, and that the arrangement isn't exclusive. "Our competitors Bing and Yahoo! pay to prominently feature, and other rival services also appear."
Google also claims it is simple to change search engines in Safari, with a single click on Macs providing a list of options, while it is said to be similarly easy to accomplish on iOS. "It's even easier on iOS 14" to use alternative search engines, the post continues, with the ability to add widgets from other providers to the home screen.
For Microsoft, Google explains that the Edge browser is preloaded on Windows systems, not Chrome, with Bing as the default search engine.
On the subject of Android, Google admits to the existence of promotional agreements with carriers and device vendors to feature Google services, reasoning "these agreements enable us to distribute Android fro free, so they directly reduce the price that people pay for phones." Even with said agreements, Google highlights that some carriers and device producers often preload "numerous competing apps and app stores" onto hardware.
Bigger missed point
Walker goes on to suggest the bigger point that the DoJ misses in the lawsuit is that "people don't use Google because they have to, they use it because they choose to." Reasoning that it isn't the "dial-up 1990s, when changing services was slow and difficult" that required software purchases, users have a choice of apps and can change their settings "in a matter of seconds."
"This lawsuit claims that Americans aren't sophisticated enough to do this," Walker insinuates, "but we know that's not true. And you know it too: people downloaded a record 204 billion apps in 2019. Many of the world's most popular apps aren't preloaded - think of Spotify, Instagram, Snapchat, Amazon, and Facebook."
Google's data supposedly claims to show users select their preferred service, before Walker goes into an example involving Mozilla's Firefox, a browser "funded almost entirely by revenue from search promotional agreements." Walker claims most US users switched the default search to Google during a time when Yahoo! paid to be the default search service on the browser, a choice apparently bolstered by Mozilla later choosing to use Google by default over an "effort to provide quality search."
"We understand that with our success comes scrutiny, but we stand by our position," Walker writes in conclusion. "American antitrust law is designed to promote innovation and help consumers, not tilt the playing field in favor of particular competitors or make it harder for people to get the services they want. We're confident that a court will conclude that this suit doesn't square with either the facts or the law."