Apple unveils changes to buying at Apple Stores online and in-person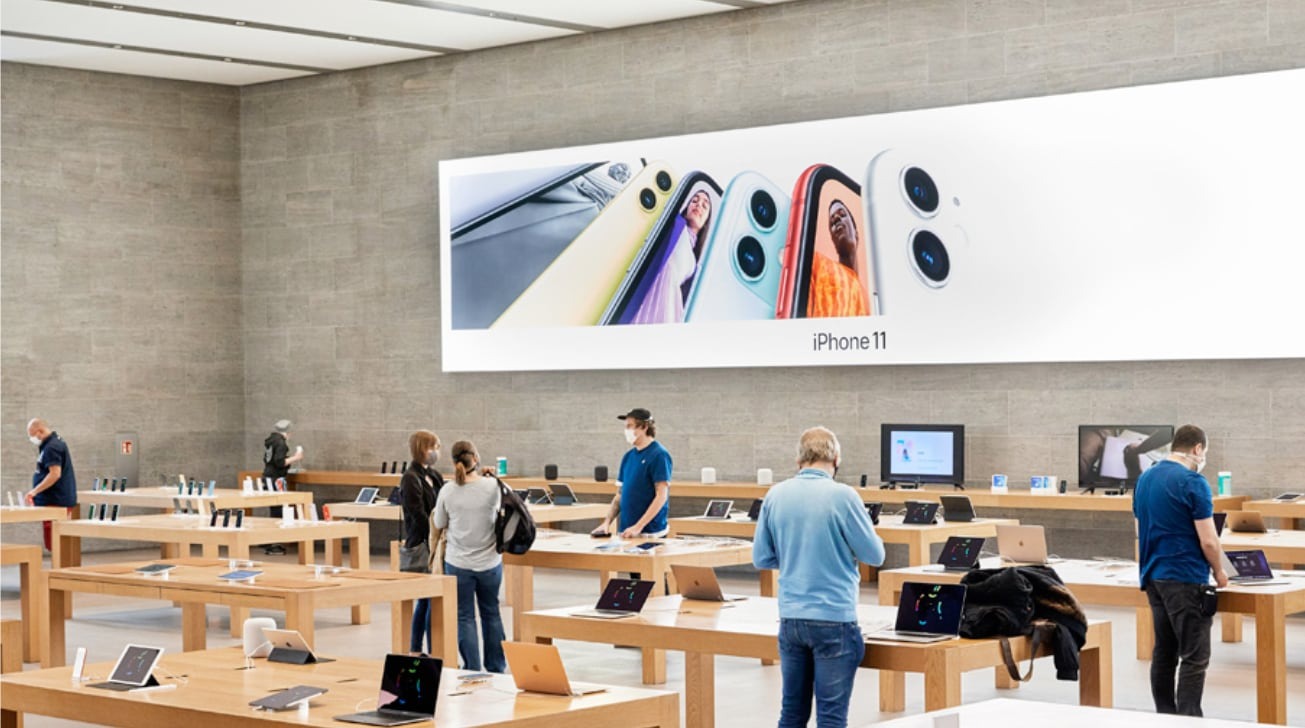 In time for the release of the iPhone 12, and iPhone 12 Pro, Apple Stores are adding more carrier offers, plus new specialist sessions, and extra contactless ways to pick up devices.
Ahead of the first iPhone 12 models, and iPad Air 4, coming to Apple Stores, Apple has announced what it calls "new ways to shop" both online and in-store.
"We're offering new ways for our customers to get to know all of our products before they buy, so they can be sure to get the product that's right for them," said Deirdre O'Brien, Apple's senior vice president of Retail + People in a statement.
"Whether our customers choose to connect with us in person, by phone, or online," she continued, "our entire retail team is ready to deliver the world-class personalized service they've come to expect from Apple."
Across online and retail stores, Apple says it's offering "unprecedented carrier offers" that can amount to as much as an $800 discount over the life of a plan, with conditions and trade-in deals.
Stores are adding to their current pickup options, chiefly to alleviate coronavirus concerns. When ordering, customers should be able to chose from in-store, curb-side, same-day delivery and what Apple describe as using an "Express storefront."
These options are not all available at all stores, however. Apple is maintaining a list of which services are provided where.
Apple is now also offering contactless delivery on all items.
There are also now "Shopping Sessions," where users can book a one-to-one consultation with an Apple Specialist. These are aimed at providing individual help over choosing the most appropriate Apple product, but also at selecting carriers, and discussing finance options.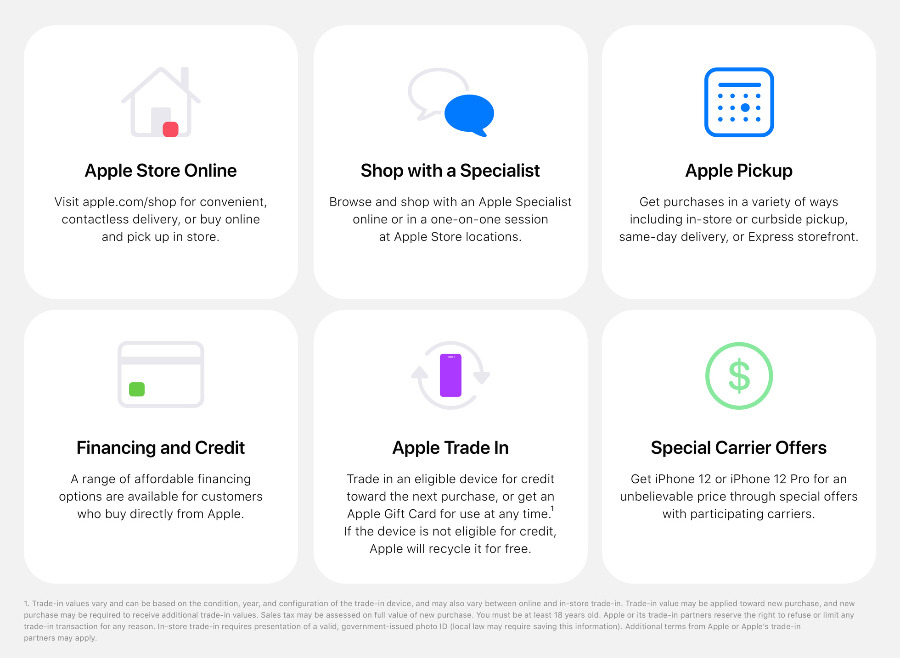 This is separate from the existing Online Personal Sessions, the free Specialist consultations which Apple continues to offer to help new users set up their devices.
While the "Shopping Sessions" are in-store, Apple says that the same advice and consultation will be available through online chat as well.
"There's never been a better time to get a new iPhone, and there's never been a better destination than Apple Retail," concluded O'Brien.