Washington DC's COVID-19 tracking system doesn't need an app install on the iPhone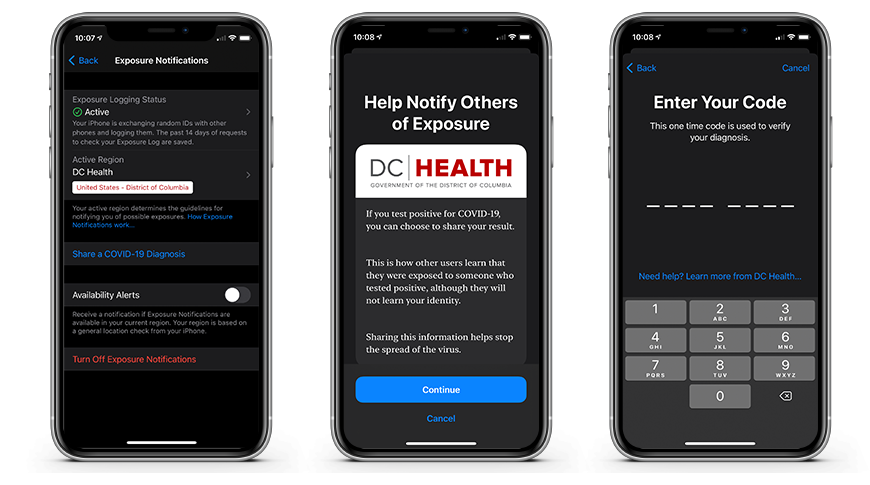 Washington DC has fired up its own coronavirus exposure and contact tracing system utilizing the Apple and Google exposure notification framework — and doesn't need an app on the iPhone.
The Washington DC system functions similarly to others seen in the past, including Pennsylvania's COVID alert PA.
When someone tests positive for COVID-19, they are given an anonymized code via the health department. The code, when entered into DC CAN, will send alerts to anyone who has met the minimum threshold for exposure. Currently, the minimum threshold for exposure is met when someone is within six feet or less of an infected person for a minimum of 15 minutes.
Android users can download the app from the Google Play store. Apple iPhone users just need to opt into the exposure notification system, and turn on notification alerts for the Washington, DC region in their iPhone's settings.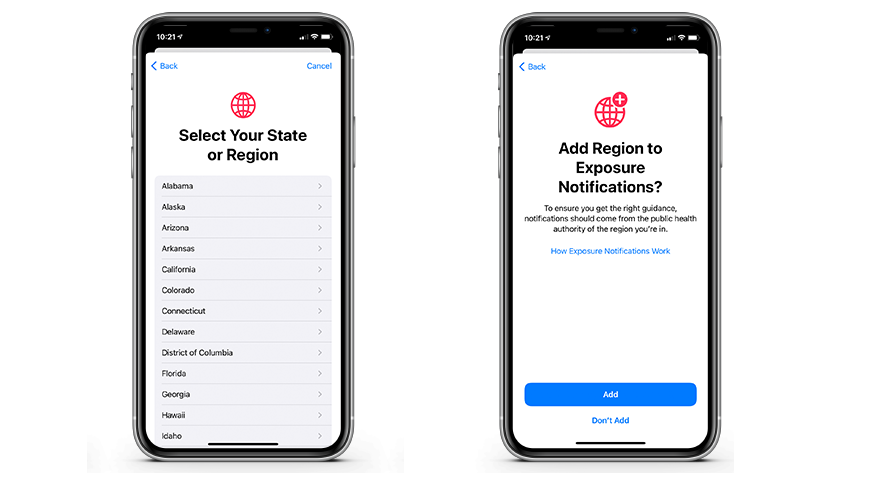 For those who travel frequently, DC CAN is interoperable with exposure notification apps from New York, New Jersey, Delaware, Pennsylvania, North Carolina, Nevada, North Dakota, and Wyoming.
On September 1, Apple released iOS 13.7, an update to the iPhone operating system that included changes to the Exposure Notification feature, removing the need to install a public health app beforehand.
However, some states, such as Pennsylvania and New York, still require a user to download their state's COVID-19 exposure app. Users who attempt to add one of these regions to their exposure notifications in their settings will be prompted to download the app from the App Store.
The technology uses a device's onboard Bluetooth hardware to keep tabs on who the owner comes into close proximity with. Specifically, Bluetooth identifiers are exchanged and saved locally. No information is stored in a central database, no user location tracking is being performed, and all participation is optional.
If a participant later tests positive for COVID-19, and agrees to share that information, their device will send 14 days of contact keys to a central server. Phones periodically download positive broadcast beacons, or beacons of users who reported testing positive for COVID-19, and look for matches among a list of locally stored, anonymized identifiers. If a match is found, an alert is displayed with links to critical healthcare information.