'AirTags' announcement predicted for November Apple Silicon event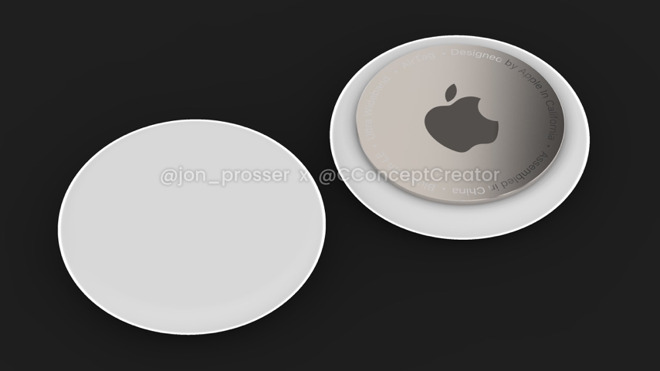 AppleInsider may earn an affiliate commission on purchases made through links on our site.
Apple's long-rumored "AirTags" could be announced at an expected Apple Silicon event in November and ship before the end of the year, according to a known leaker.
Rumors surrounding the elusive tracking device called "AirTags" continue to swirl as we approach the third Apple event of the fall. Previous rumors placed the "AirTags" launch in the fall of 2020, though conflicting reports suggest a spring release in 2021 as well.
Jon Prosser is the center of some of these conflicting reports, as he says it is hard to pin down the launch of these tracking devices. According to him, Apple intended to launch the AirTags much earlier in the year, but having a tracking device during a pandemic didn't seem reasonable. On October 9, he even made the claim that they would not be announced until March 2021.
A few days later, Prosser backed off the March 2021 release date, stating: "With AirPods Studio' now being pushed back, it now looks like Apple is going to launch AirTags' after all." He expects them to be supported in iOS 14.3 due in November.
On October 20, another popular leaker @L0vetodream leaked that AirTags will come in multiple sizes. Prosser confirmed the leak stating it was right.
Now, Prosser has confirmed that final performance testing will be completed for the tracker on November 6.
All final performance testing for AirTags (B389) will be 100% completed on November 6.

After this testing, products typically ship within 30 days.

Sure looks like we're getting AirTags for sure at the November event.

— Jon Prosser (@jon_prosser) October 23, 2020
Apple is expected to hold an event around November 9 to announce the first Macs running Apple Silicon. — and apparently the "AirTags" as well.