Leaker says 'AirTags' coming soon — in two sizes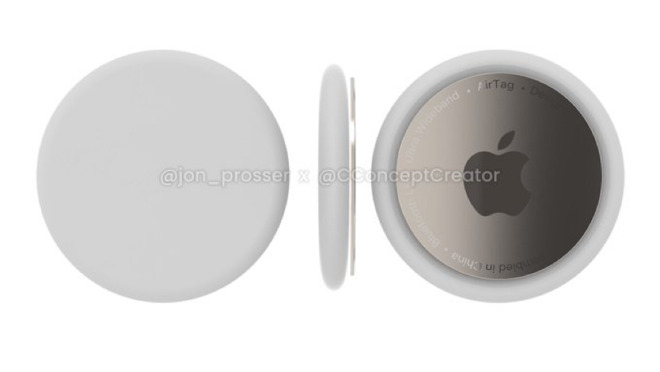 AppleInsider may earn an affiliate commission on purchases made through links on our site.
It's being claimed for the first time that Apple's "AirTags" will come in two sizes, large and small, and the same leak supports recent claims that Apple is again about to release them shortly.
Seemingly backing up recent leaks that Apple has changed "AirTags" from a March 2021 release to November, a new leak claims both that they are due soon, and that they will come in two sizes.
Reliable leaker l0vetodream first cryptically tweeted the news that something was due out shortly.
Following much questioning about whether this meant Apple Silicon MacBook Pro models, or other devices, the leaker gave a small clarification.
"AirTags" have been the subject of constantly changing release date rumors, but this is the first time that any source has claimed two sizes. It's not known what those sizes will be, beyond "big one" and "small one."
This Twitter leaker has a generally strong track record in revealing Apple device news. Most recently, l0vetodream was the first to say that Apple's smallest new 2020 phone would be named the iPhone 12 mini.
The most recently claimed reason for the changing "AirTags" release dates is that Apple has encountered problems manufacturing the "AirPods Studio," which it had been expected to announce in November.