Allstate dubs iPhone 12 and iPhone 12 Pro strongest smartphone yet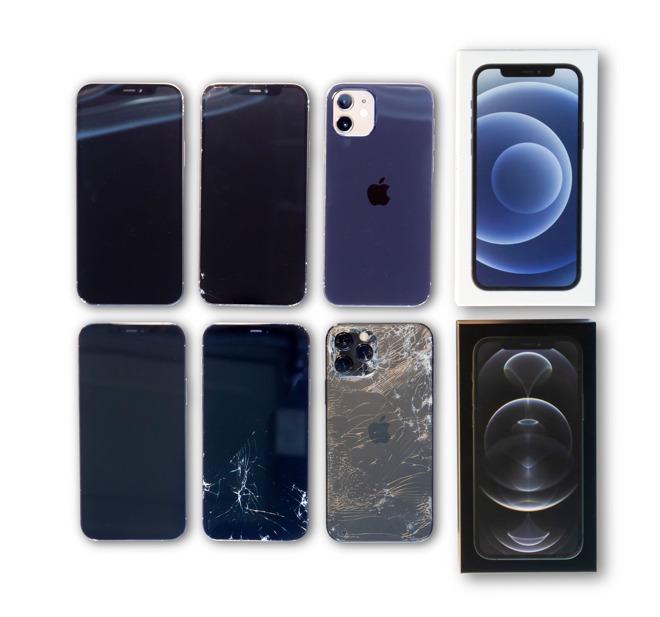 Allstate Protection Plans has examined Apple's ceramic shield front-facing glass in the Apple's iPhone 12 and iPhone 12 Pro in its Breakability Drop Test.
One of Apple's most touted features of the iPhone 12 and iPhone 12 Pro is a new ceramic shield front covering that makes the phones four times as drop protective. Allstate performed its Breakability Drop Tests from six feet in the air atop a rough sidewalk on the front, back and side of the phones to see how they faired.
While the results appear mixed — at best — AllState says they faired better than any phones they've tested before.
In the face-down fall, iPhone 12 suffered only small cracks as well as some scuffed metal. When the iPhone 12 Pro was dropped facing downwards, it cracked across the display but functioned normally.
For the back-down test iPhone 12 was nearly unscathed taking only minor damage around the edge. The pricier iPhone 12 Pro didn't fare as well, with the entire back panel shattering. Allstate says it perceives additional durability on the iPhone 12 due to the new flat sides.
When both were dropped on their sides, suffered scuffed metal but otherwise were fine.
In analyzing its findings, Allstate says that iPhone 12 and iPhone 12 Pro performed better than any previously tested smartphone including the Galaxy S20. While the ceramic shield is stronger, it isn't indestructible.
Drop test are an inherently flawed method of testing a phone's durability and offer more entertainment than any real takeaway. In the real world, dropping your phone could be onto any number of different surfaces, from a huge array of heights, any speed or angle. Trying to determine exactly how strong a phone is by dropping it from six feet doesn't reveal all that much.
Both iPhone 12 and iPhone 12 Pro have the same glass back panel yet only the latter shattered despite the stronger frame. On the front-facing test iPhone 12 still cracked on its first drop.