Apple Pay Express Transit Mode now available in Chicago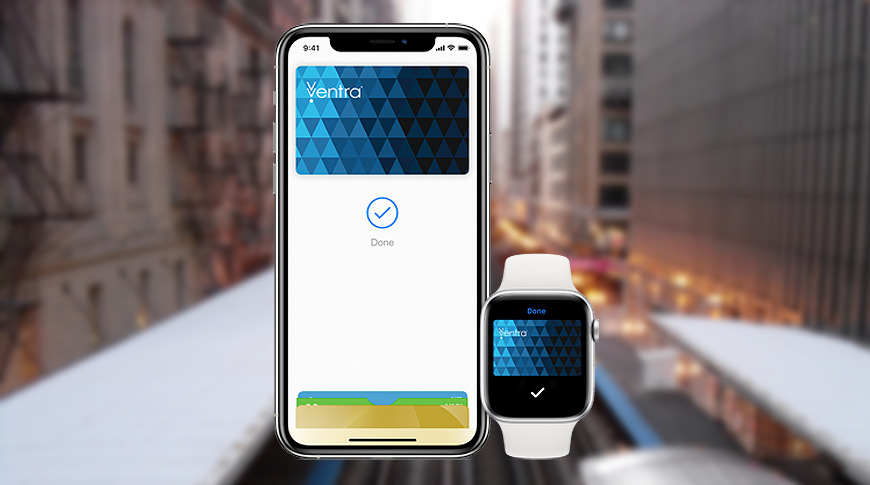 Chicagoans can now add their Ventra Card to their iPhone's Wallet app, allowing them to use Apple Pay for bus rides and rides on the "L."
Those who already have the Ventra Card can easily add it to their Apple Wallet via the "Cards" section. Once added, users will be able to use their digital Ventra Card to pay for bus rides, as well as rides on the "L" train system. The card can be used both with the iPhone, as well as the Apple Watch.
After adding the card to the Apple Wallet, the plastic card will no longer be valid. Ventra suggests that users should cut up their plastic card after adding it to the Apple Wallet.
Those who don't have the Ventra card can buy a digital Ventra card through the Ventra app. Once a digital card is obtained, a user can add it to their Apple Wallet.
Users will be able to load and manage transit value and CTA and Pace passes, autoload, pre-tax transit benefits from employers, and continue to use the Ventra app to manage their account.
The Ventra Card on iPhone can't be used on Metra trains or to pay for Pace paratransit services. Special fare program cards, such as the RTA Reduced Fare Program, Student Ventra Cards, and U-Pass cards can't be added to Apple Wallet currently.